Front End Development Trends: Choosing Your Tools to Stay on Top of the Latest Technologies
Now that 2021 is in the middle, it is the right time to observe the front end development trends being manifested. Throughout this article, we will look at the top JavaScript frameworks for 2021. Without adapting to change, you will fall behind your competitors. The front end development industry often changes faster than we can keep up with the trends. There are many trends to expect in the front end of this year, particularly with regard to the most popular technologies. Find the best Front End Development Trends 2021 in our short guide.
Benefits of Front End Technologies for Web and Mobile Development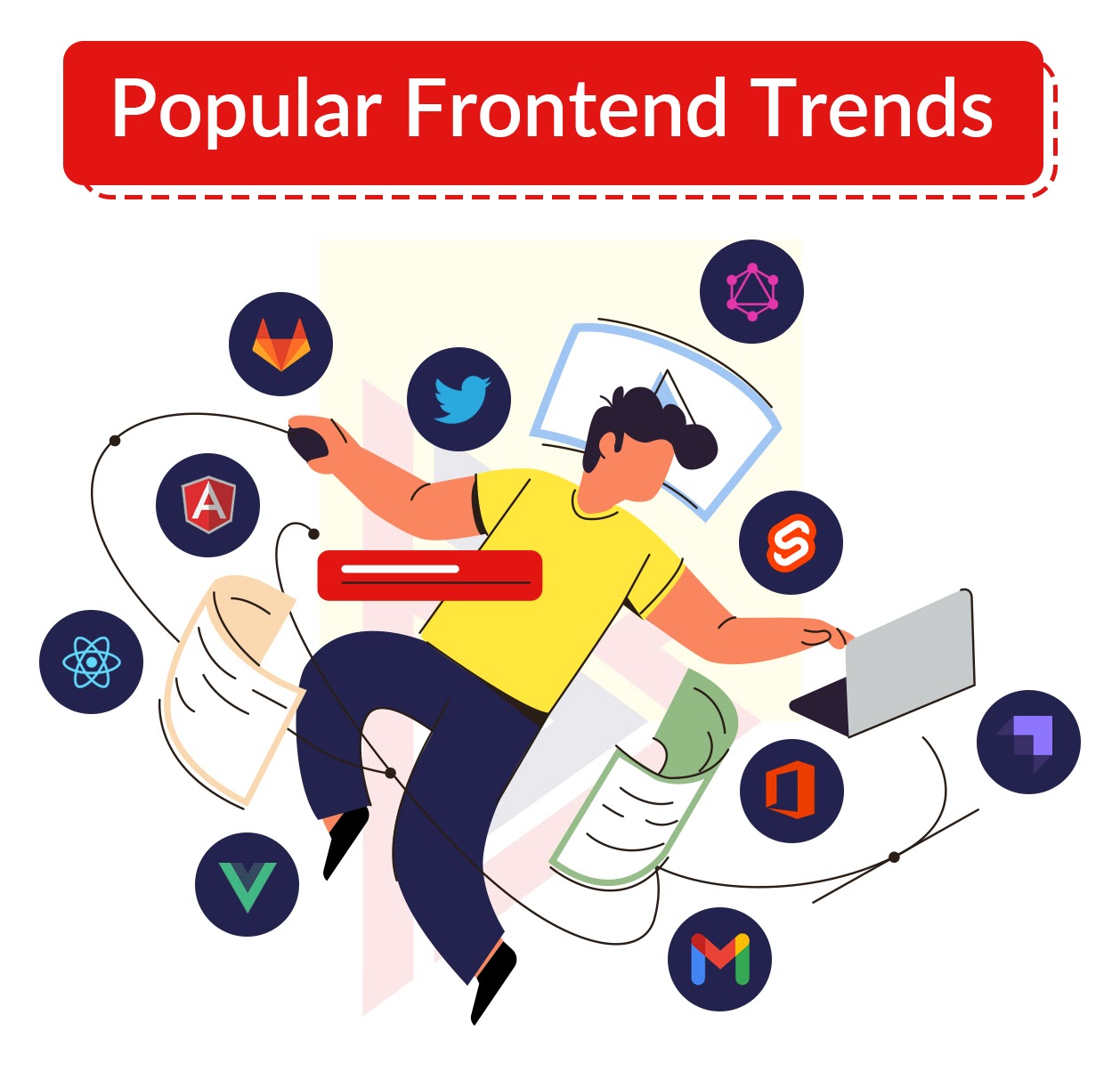 Digital products look like their frontends, their appearances. In the digital world, it is the primary factor that affects the first impression of a company. Aesthetics matter, since the software helps set a connection with customers on an emotional level and reveals a brand's culture. Furthermore, a great front end enables an excellent user experience.
Faster development
Frontend development offers the first and foremost benefit of making the product faster. JavaScript frameworks make it possible for programmers to program how features will look to end users. Developing front-ends and back-ends go hand in hand.
Enhanced security
Cyberattacks and hacks are all around us. It is for this reason that cybersecurity is becoming increasingly important. The majority of frontend frameworks are comparatively secure and allow the development of data-secure software products. You can secure your site or app against potential cyberattacks and data leaks by using frontend technologies.
Real-time programming
Developers can now review all their modifications and changes in the browser without worrying about losing status and without having to repeatedly reload pages.
Easy to learn, scale, and use
Beginners tend to enjoy the ease of learning most front-end development frameworks, as they offer many benefits. Furthermore, due to convenient and user-friendly constructing layers, frontend technologies are extremely easy to scale.
More responsive features
Software developers can create software products with exceptional features through front-end development frameworks. Its distinctive features work seamlessly as well as enabling quicker application development.
If you are confused between Front end, Back End and Full Stack Developers, then you must read our blog, where we have detailed out the differences between all three and which you should hire under what situation.
Front End Development Trends in 2021
#1. The popularity of JavaScript is still increasing
Let's begin by addressing the elephant in the room. JavaScript remains one of the most common languages today, so it's not surprising that it's still one of the most popular. The library and framework selection is the most comprehensive. There is a huge variety of topics there, so every developer will probably find what they are searching for. There are two popular frameworks from this list: React and Angular Js.
#2. Static websites are coming back
The front end of static websites is a relatively new technology. The term static website, in its simplest form, refers to sites without any databases for preserving data. Front End Developers create Static websites without the need for backend developers. What is the reason for this comeback? This is pretty straightforward: static websites cost less to develop, they are safer, and they are much faster.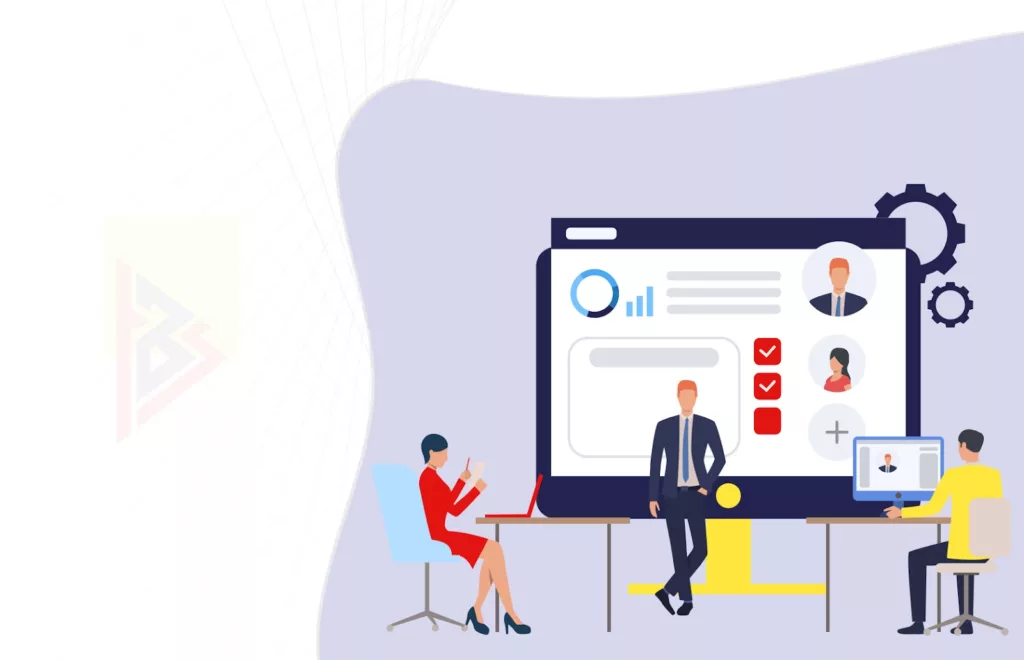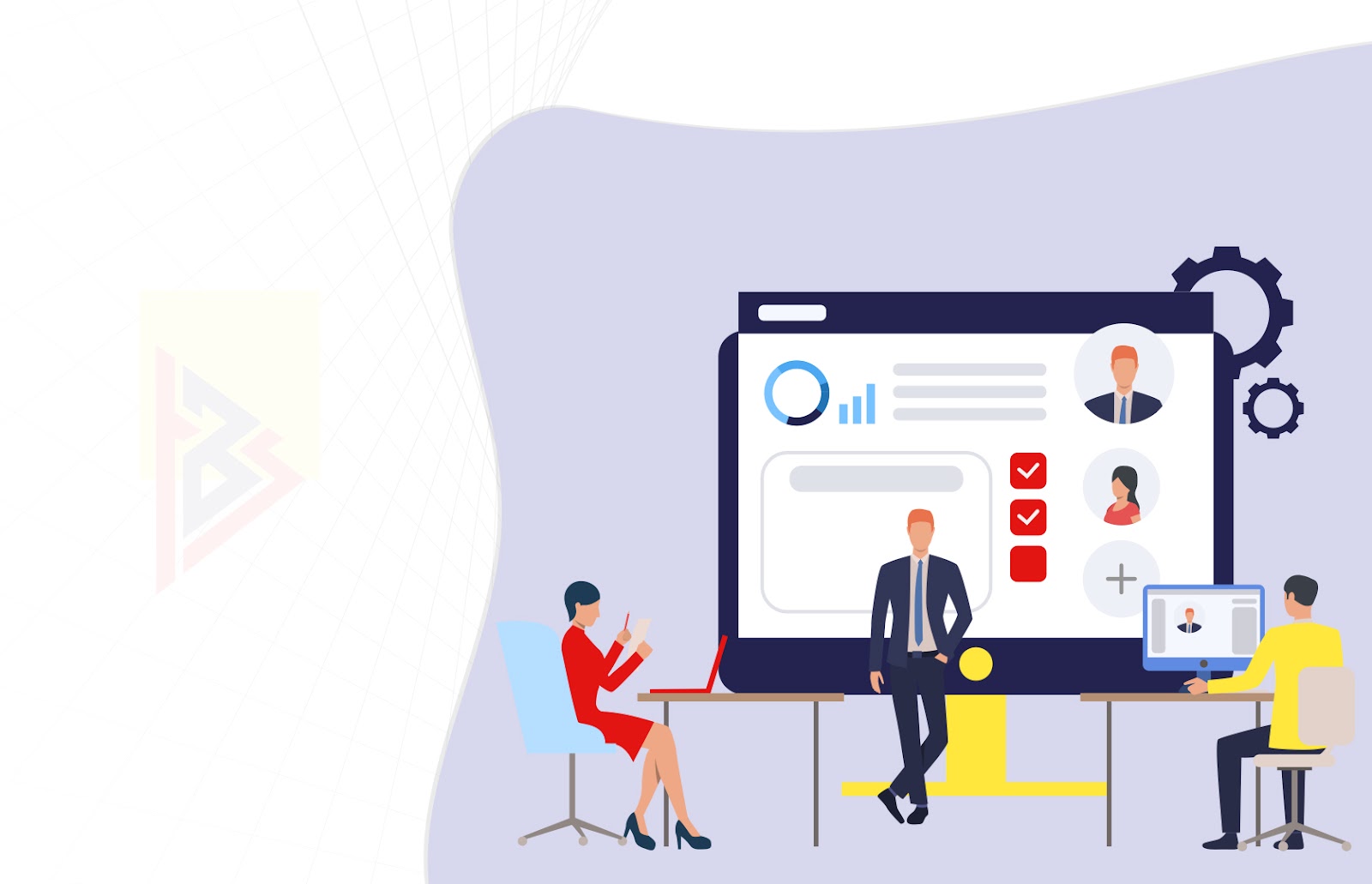 #3. AI-based chatbot enhance customer experience
AI-powered chatbots answer many customer experience questions easily. In this way, companies create long-term relationships with their customers and make the customer-company interaction more "human." The convenience and intelligence of chatbots has increased with the introduction of artificial intelligence.
They recognise human speech and provide more logical responses. They can even tell jokes like a real person and hold a conversation like a real person.
#4. Progressive web apps are gaining momentum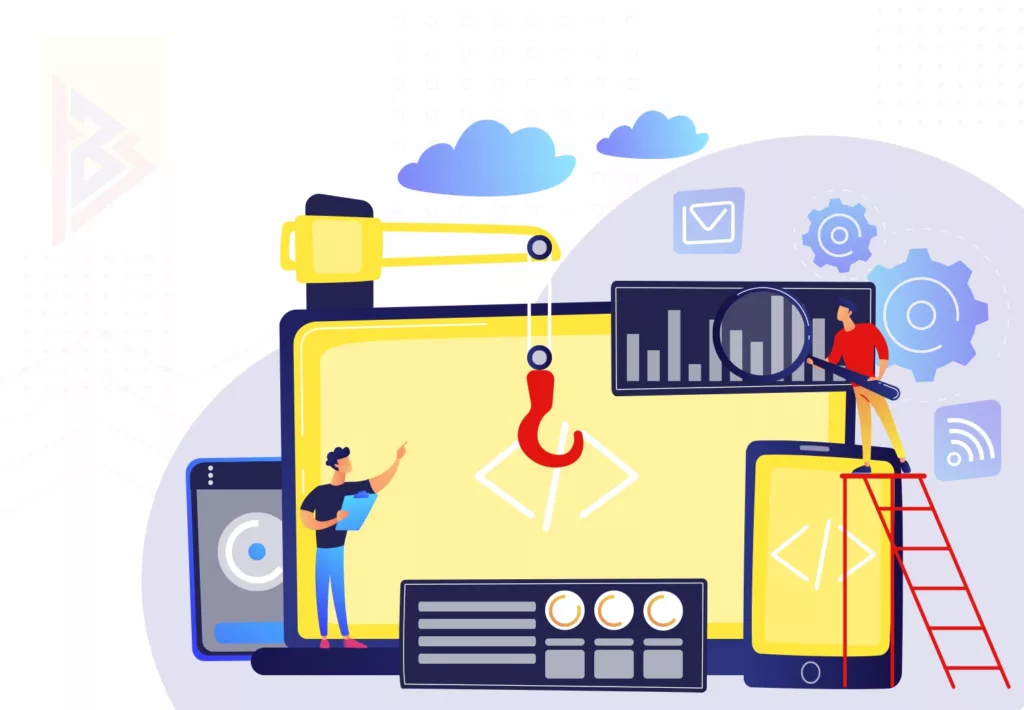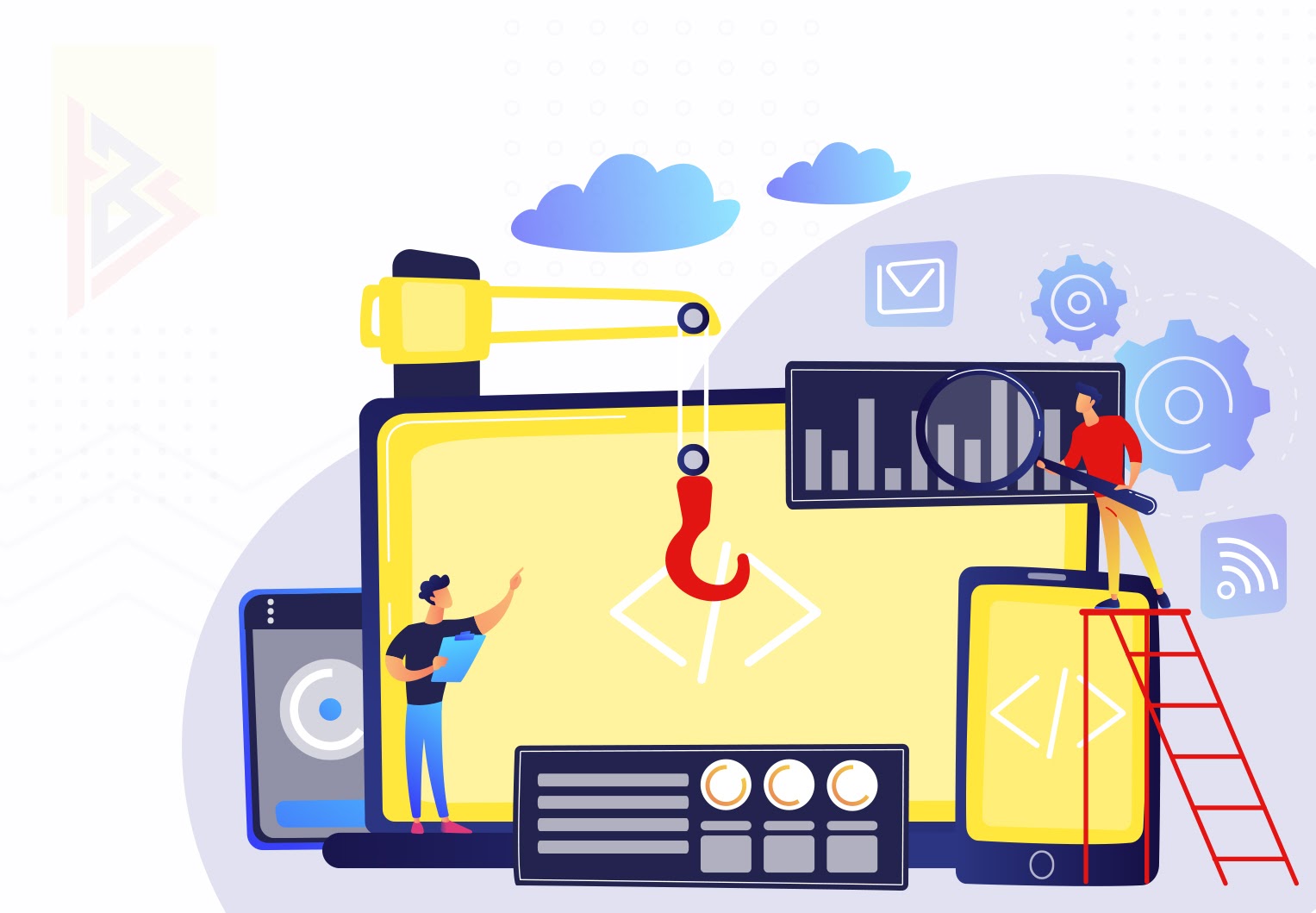 Studies show that people use their mobile devices for a minimum of one to three hours a day. Today's businesses begin creating mobile-friendly web applications to adapt to the demands of modern users.
A progressive web app (also known as a PWA) is a web application that users would not know is different from a native app. In addition to being fast (a major chunk of their data is stored in their cache), PWAs load quickly and do not require an Internet connection to function (they can work offline).
PWAs are undoubtedly best known for radically improving user experience, resulting in higher conversion rates, as Flipkart has proved.
#5. Single-page websites are trendy today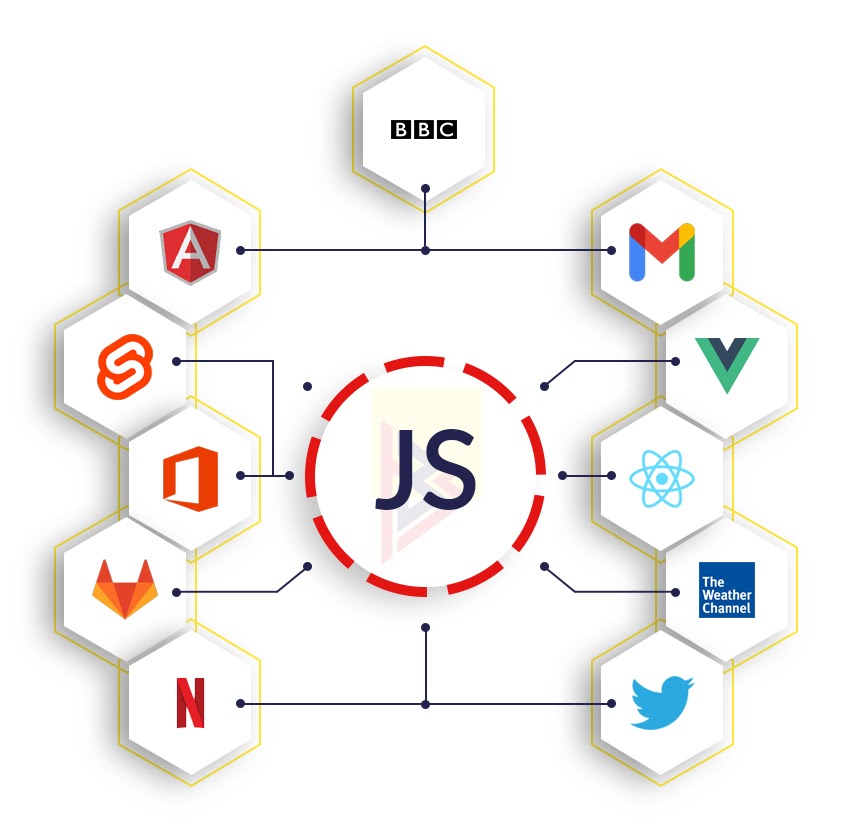 One-page websites are nothing new to web development; however, their benefits make them an excellent front-end trend to watch for in 2021.
The first advantage of single-page websites is that they are faster and cheaper to develop. There's no surprise here.
Two, they don't have tons of content to search through and the navigation isn't too complicated. It is as easy as scrolling through the page to find the information they want. In addition, mobile-friendly websites are easier to use than traditional ones. Those statistics above about smartphone usage daily?
In spite of this, one-pagers aren't the best solution for everyone. Since the trend is to simplify everything we do today, they will no doubt remain popular in 2021.
#6. Animation in a user interface design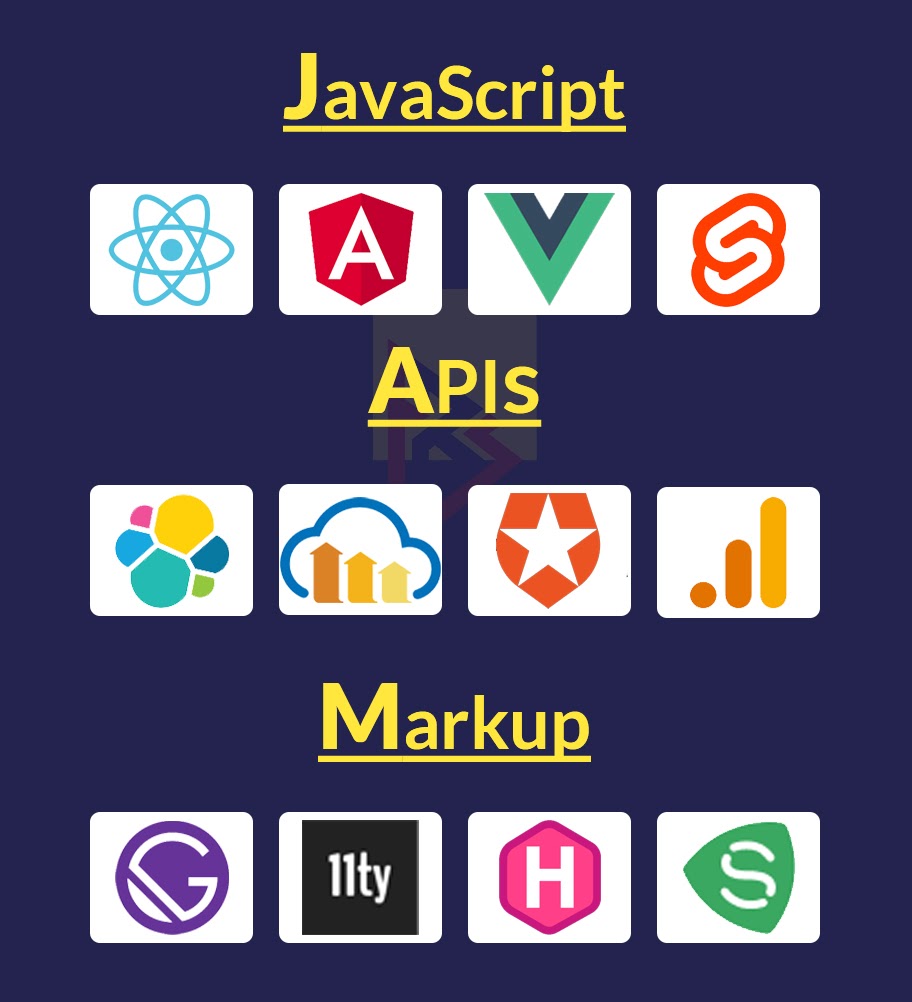 It's always in vogue to have minimalist designs. They are, however, becoming increasingly irrelevant to modern users. The opposite is also true: animation enhances the user's experience on a website. This helps improve website usability and user experience as well.
As an example, developers can include motions for transition between charts or between different pages. To keep things at a balance, the key is not to have too much animation or not enough. Animation's popularity is mainly due to its ease of use, which allows developers to easily integrate animations without requiring solid knowledge of JavaScript or jQuery.
#7. Simplicity
Even though we love really great animations and eye-catching UI designs, we still prefer the ease of use of a simple website.
In light of this, simplicity is a trend that should be considered for frontend development. Make your product as simple and intuitive as possible, regardless of the type.
#8. Advancements in cloud computing continue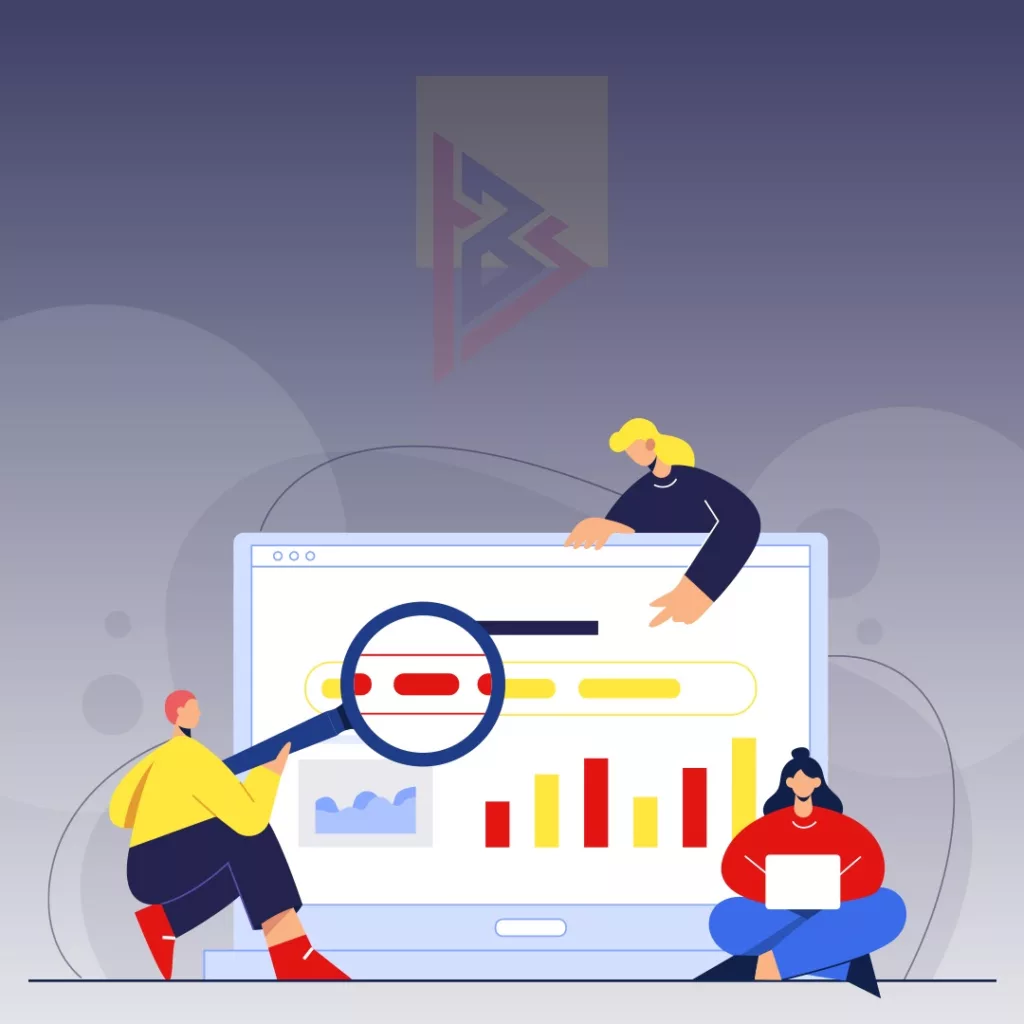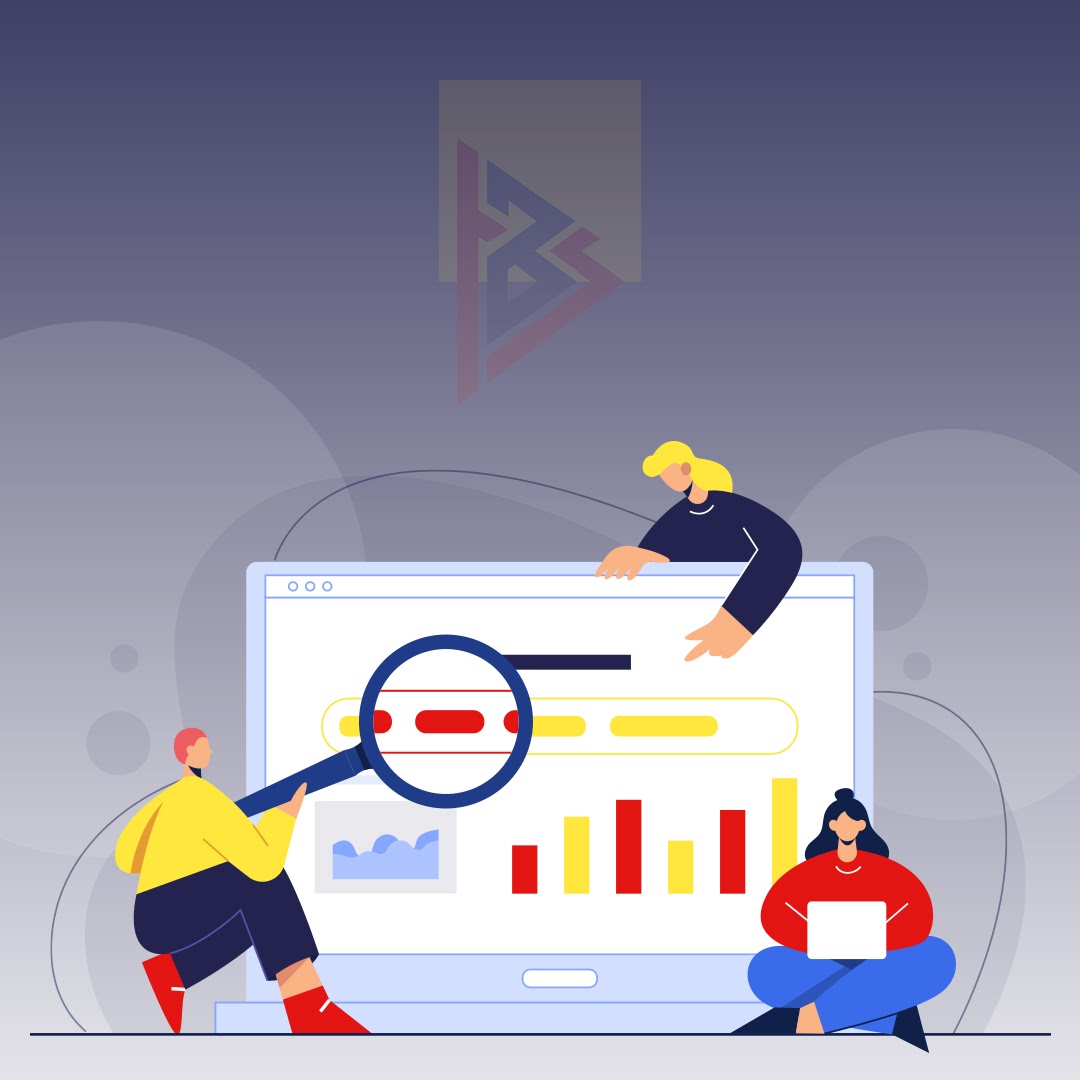 With most people working from home these days, cloud computing is becoming increasingly important. Teams and other project stakeholders have easy access to data stored on clouds wherever they may be. In 2019, public cloud services were valued at $242.7 billion, but Gartner expects revenue to reach $306.9 billion this year.
#9. No SQL databases
The trend of no SQL databases will gain momentum in 2021 as well. We should examine their context before discussing them.
Developed in the 1970s to reduce duplicate storage, SQL databases are relational databases. Nevertheless, their complexities made them an expensive solution to scale them vertically due to their complicated structure.
No SQL databases were geared toward scalability, speedy queries, and frequent database modifications, so developers created them back in the '2000s.
#10. Chatbots and AI
Customer service has always been important to us. Nevertheless, we now have to rethink its importance in light of the Coronavirus recession. Many companies incorporate artificial intelligence into customer support departments in an attempt to improve buyer satisfaction, reduce anxiety, and offer even more comprehensive services.
When the platform serves a large number of users, big companies have realized that relying solely on "human" customer service is unproductive. Across the world, brands are relying on AI-driven chatbots to power their operations.
#11. IoT: Internet of Things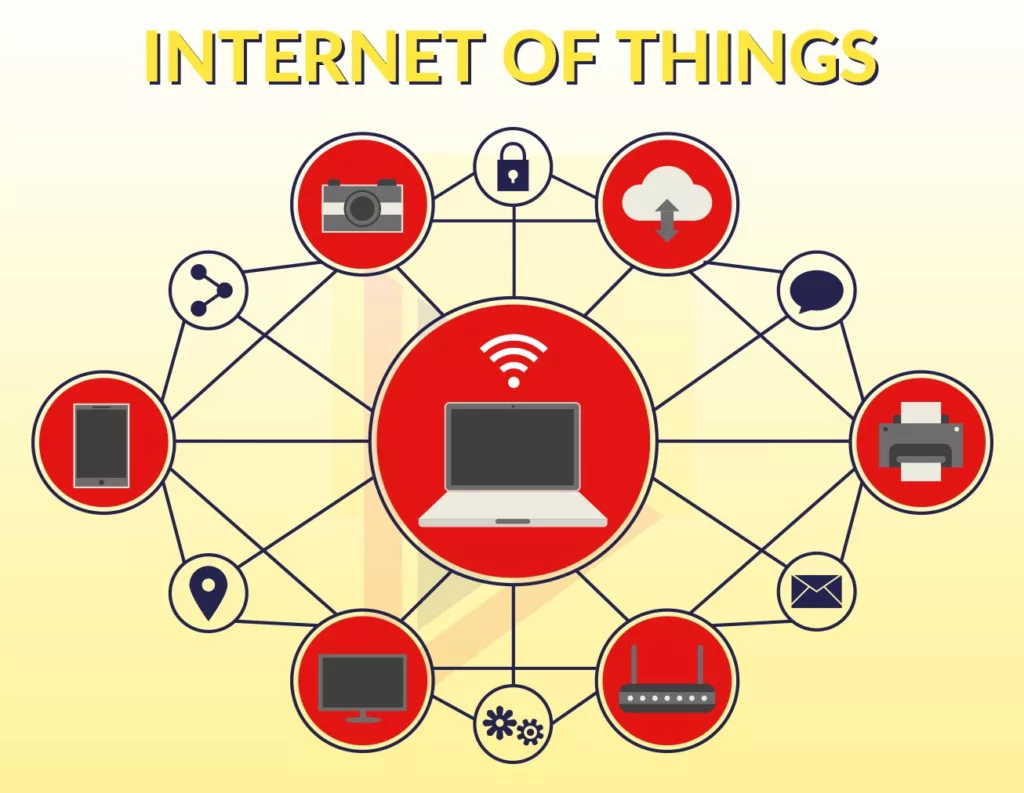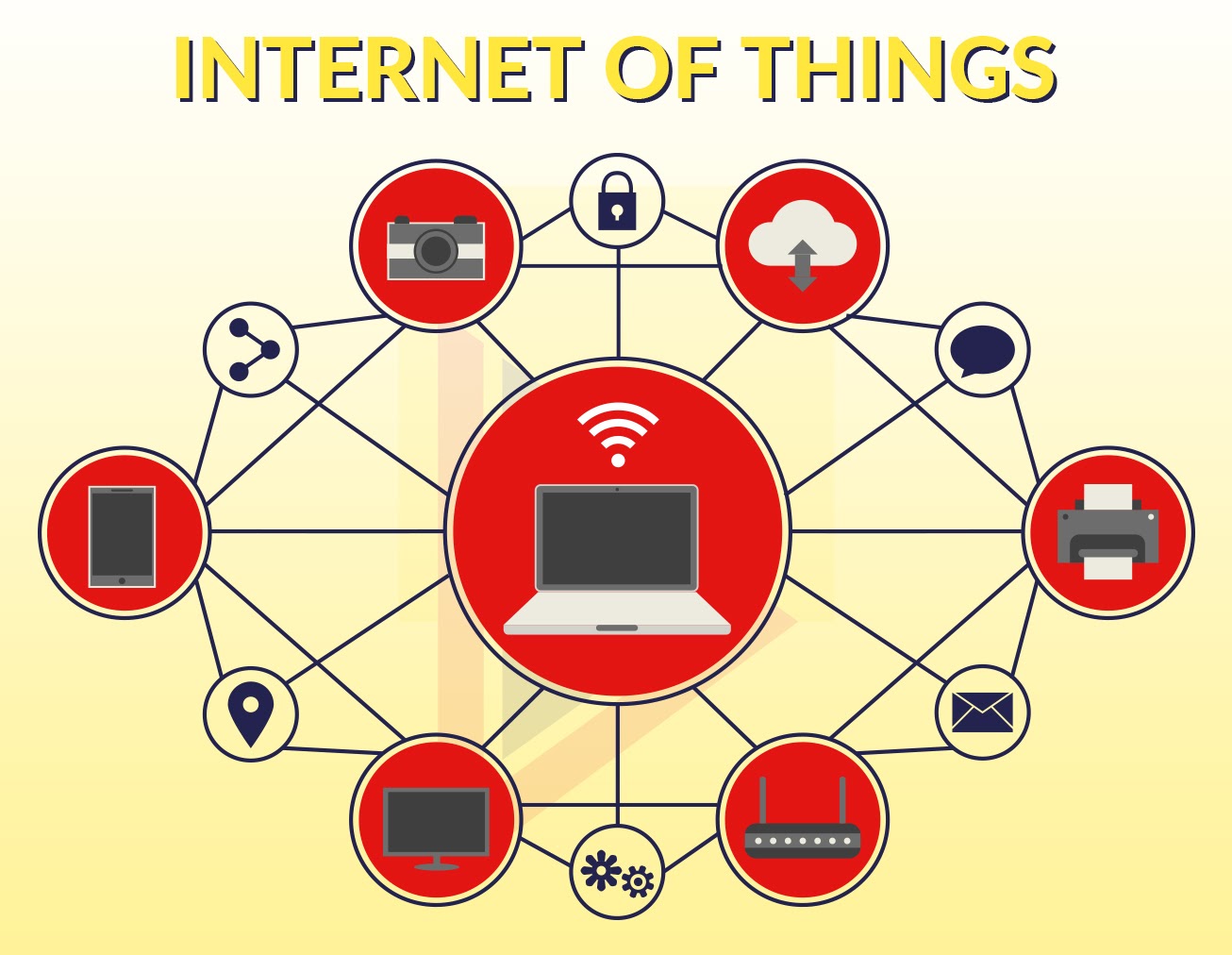 There will be over 20 billion active IoT devices connected to the internet, according to research.
Smarter everything is what we want. Even a light bulb is a smartphone…!!
Smart gadgets are in demand every day, and it isn't going to stop anytime soon. Through the Internet, smart lives are becoming possible. It's as simple as command…! Our favorite thing is that.
The internet makes our lives so convenient, simple, and seamless that it's hard to picture life without it. The advent of IoT (Internet of Things) has allowed the world to become even more connected.
There is a wide range of IoT devices that make use of the internet so they can talk to each other and with networks. The most common use of these devices is in gathering information and performing specific tasks. A new device connects to the Internet every second.
Among its advantages are:
Improvement in Monitoring
Predicting and acting on new information
Increasing customer dialogue
Fine-tune products and services
Better control over operational processes
The internet has made life much easier these days, but it has also made the world smaller.
There is no doubt that it will reign supreme for a while in the web development world.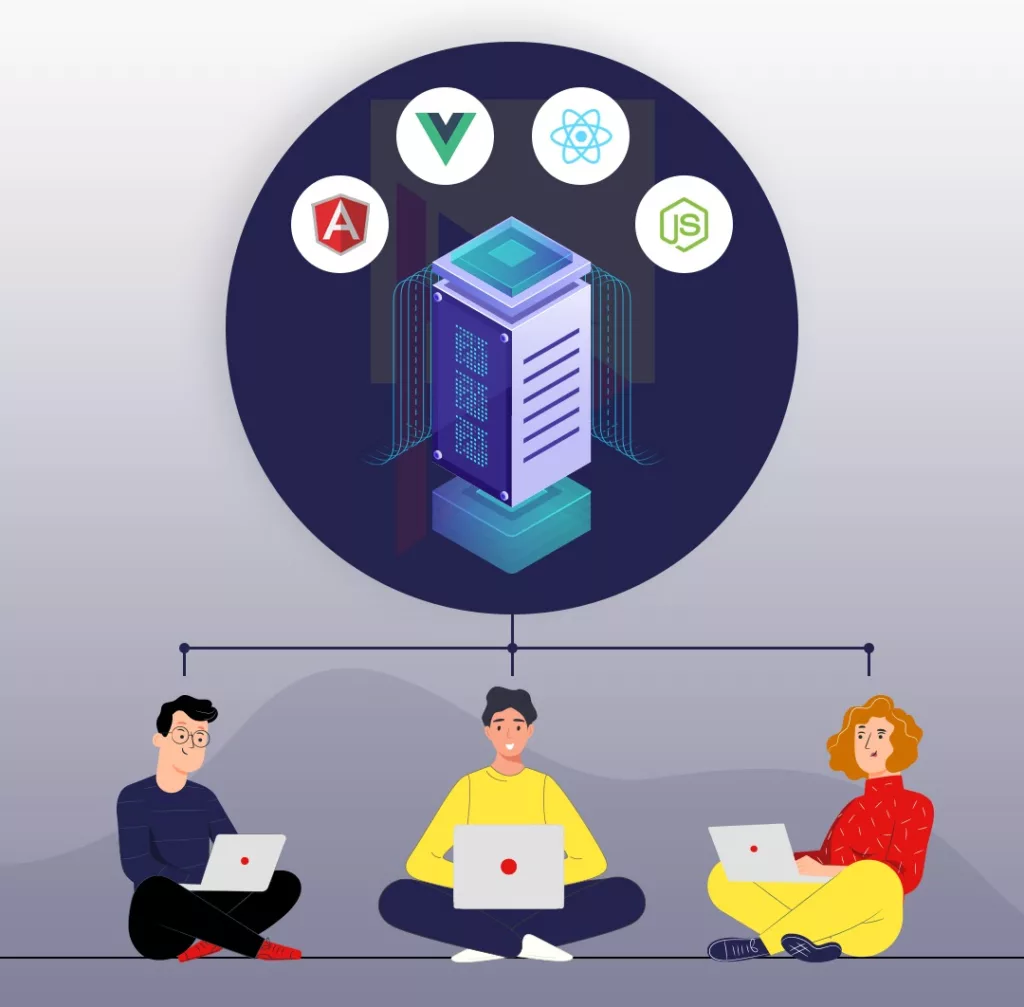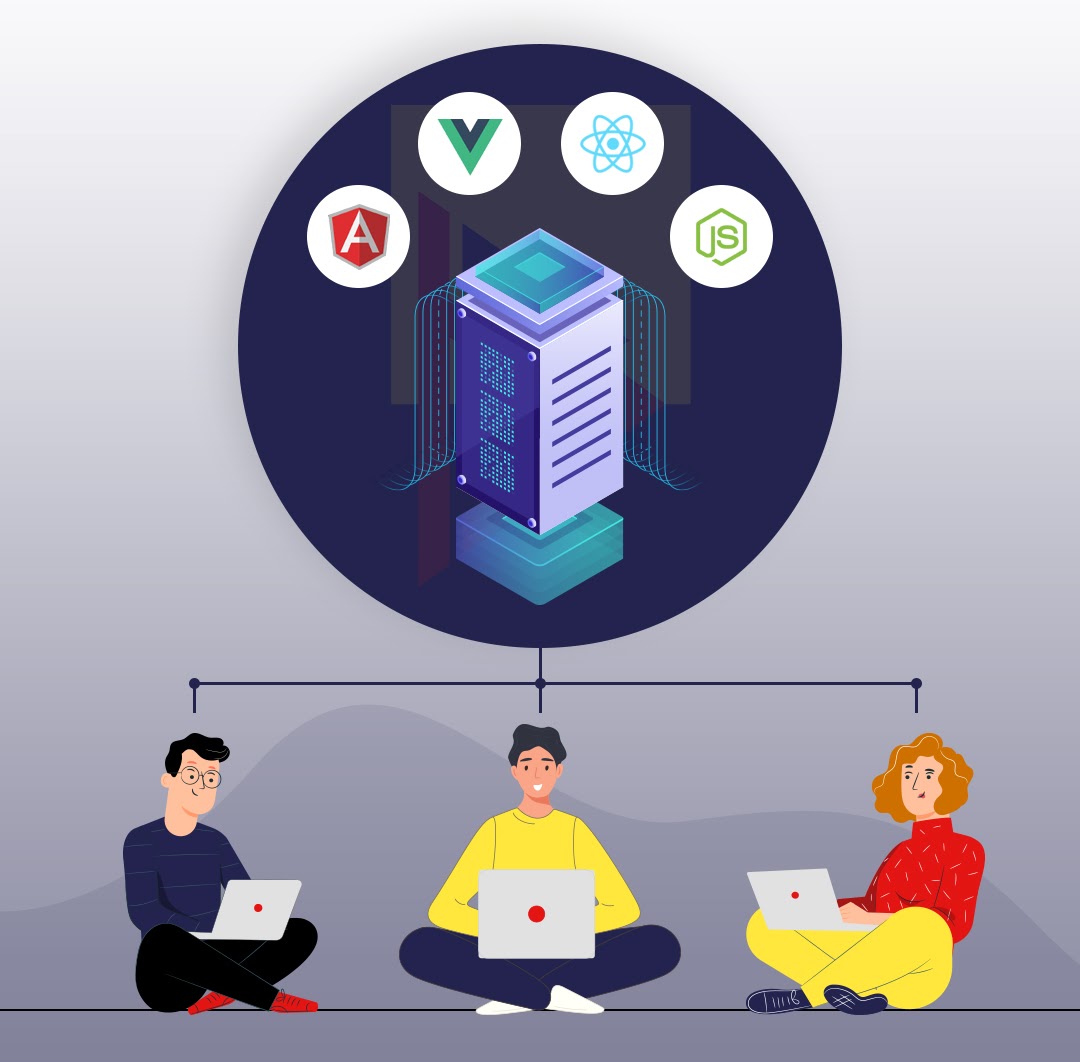 #12. MEAN-React-Vue-Flutter
There is a certain technical stack required to implement most of these trends. In today's technology era, dozens of frameworks and libraries exist. Who will use them more often?
A JavaScript software stack used for building dynamic websites and web applications, MEANS is a free and open-source application. JavaScript is the language deployed across all MEAN stack components, so MEAN applications can be written in one language to run on both the server and the client.
A popular stack out there is the MEAN stack. Included in it are:
MongoDB – a database
ExpressJS
Node.JS
Vue.js – a front-end framework
React.js – a web framework
Angular – a front-end framework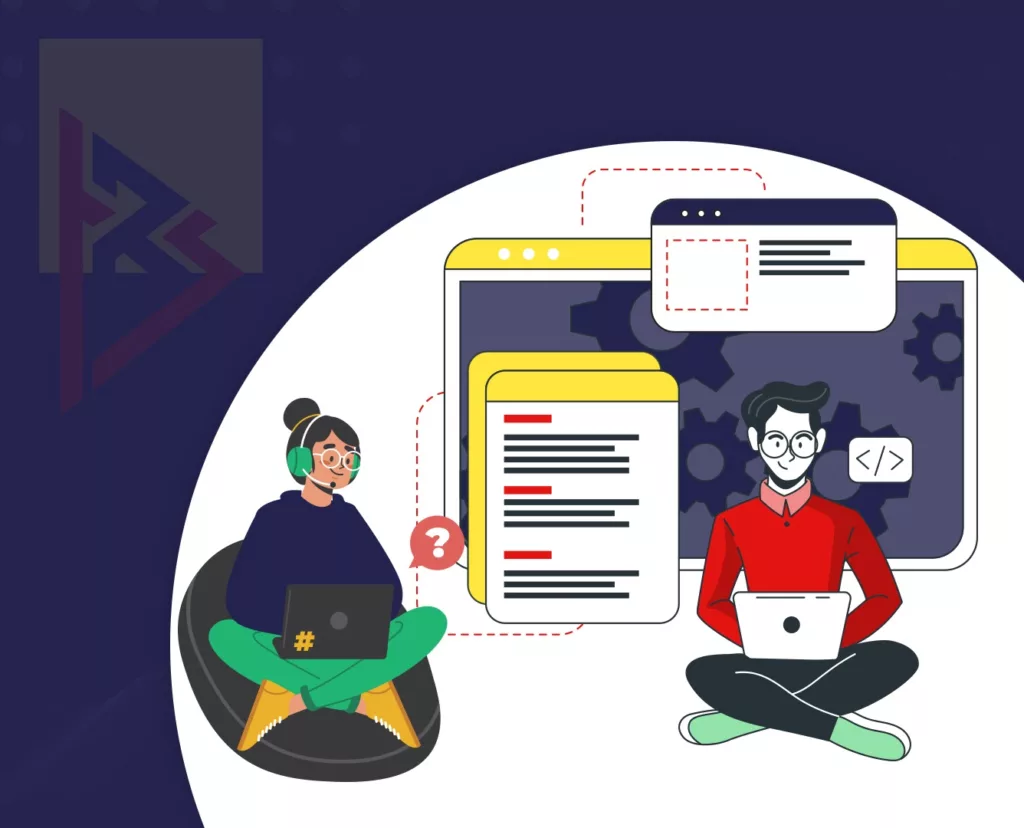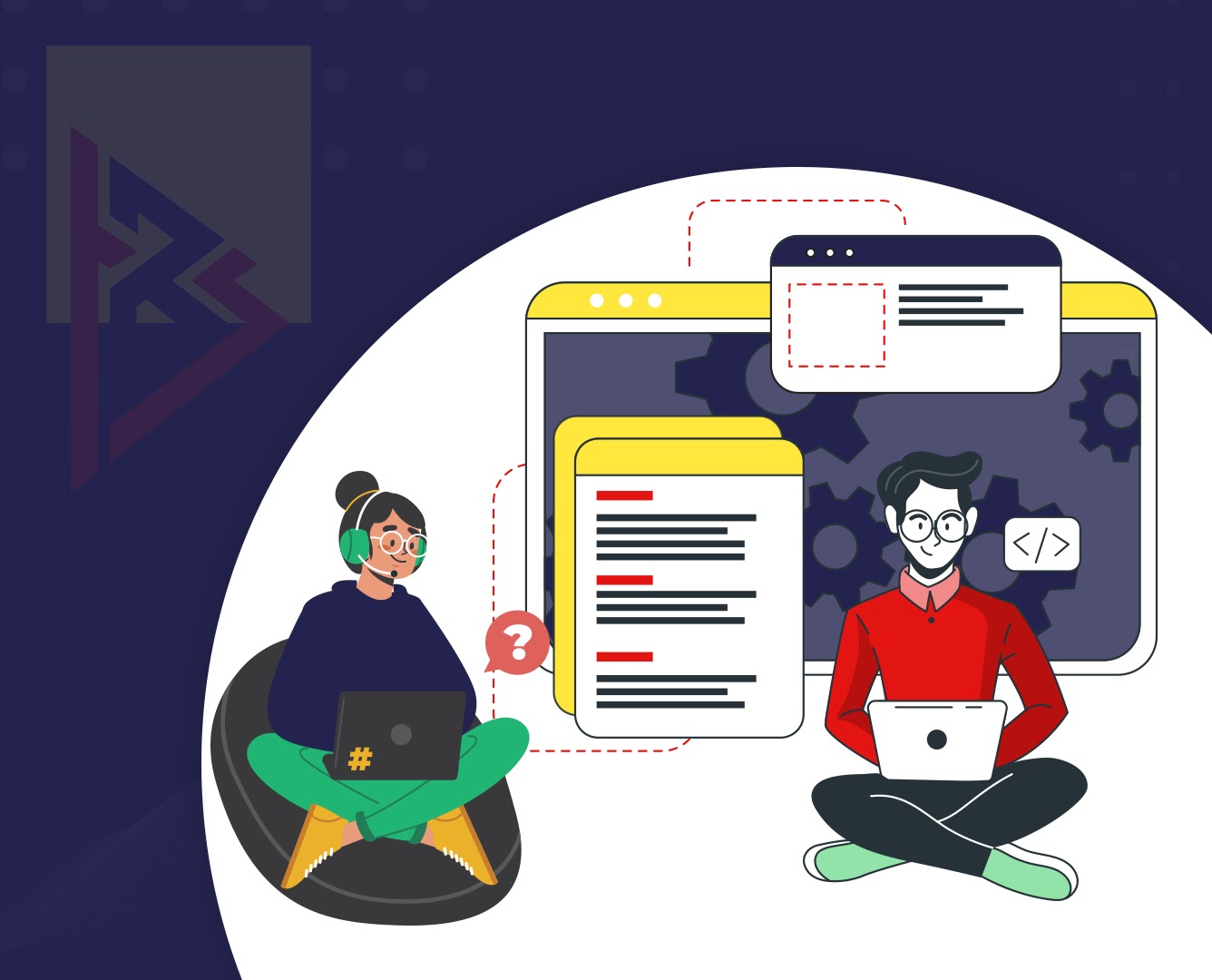 With MongoDB, developers can create documents-based distributed databases for modern applications in a cloud-based era.
Invision, Adobe, eBay, and other large companies realize the benefits of MongoDB because of its document data model which makes it easy to store and retrieve data quickly. Data volumes and traffic volumes can be supported by MongoDB's horizontal design.
An ExpressJS framework, or just Express, is a back end framework based on Node.js, available under the MIT license. A web application or API can be built with it. The Node.js server framework has been called the de facto standard
React Library plays a major role. Many MEAN stacks use it instead of Angular. Therefore, more and more developers are choosing it over Angular due to the ease and speed of implementation.
UI components and user interfaces are built with React, a JavaScript library open-source for front-end development. Facebook is in charge of maintaining it along with a community of individual and corporate developers.
As a result of giants like Xiaomi and Alibaba switching to it, Vue has already made its mark on the global market. Front-end solutions like this are very compact.
The Vue.js framework builds UIs and single-page apps through model-view-viewmodel technology.
The Angular Team at Google facilitates an open-source, typescript-based framework for building web applications. It gets the support by individuals and corporations around the world.
Finally, Node.JS is another popular choice. JavaScript code is executed outside a web browser with Node.js, an open-source, cross-platform JavaScript runtime environment. The single-threaded nature of the protocol makes it ideal for non-blocking, event-driven servers.
Read from where the difference between REACT and Ionic and which you shall select for your app development.
#13. Blockchain: Augmenting enterprise solutions with transparency, efficiency, and security
The arrival of bitcoins was kind of revolutionary…! Web development was also shaken by this event, which was a new gate to open. Approximately $57.641 billion is estimated to be the market size for blockchain technology in 2025, with a CAGR of 69.4% between 2019 and 2025 according to Cision PR Newswire.
Blockchain technology has several impacts on enterprise systems, made famous by cryptocurrencies such as Bitcoin and Ether. Blockchain is a peer-to-peer (P2P) network that is decentralized, provides distributed ledger functionality, facilitates transparency, and facilitates security.
Moreover, blockchains run smart contracts that are secure, transparent, and tamper-proof. They also make contract administration a lot easier, since their execution is irreversible.
Advantages:
Decentralization
Security
Immutability
Securing the Internet of Things (IoT)
Transparency.
A few examples of blockchain applications:
Managing supply chains better
Blockchain's tamper-proof data and distributed ledger can improve Identity and Access Management (IAM) processes.
The blockchain ensures data quality due to its immutability and audit trail. Having access to reliable data can be beneficial for enterprise analytics in various sectors.
Entrepreneurs are able to disrupt existing centralized business models by building decentralized applications (DApps) using blockchain platforms such as Ethereum and NEO.
Using billions of sensors and devices to secure the Internet of Things (IOT): The Internet of Things (IoT) has tremendous potential since it can offer insights into the world. In spite of that, IoT faces risks due to the fact that devices are all connected via the internet.
Future of Frontend Developers
The escalating competition on the market is making frontend teams generate well-founded solutions to enhance efficiency, client satisfaction, scalability, accessibility, and speed. Nonetheless, it's important to consider the ways in which we can improve our current frontend projects as we rush through the fast-paced chaos and pressure.
Our front-end developers at TechnoBrains have delivered value-based solutions for web applications to companies around the globe for more than a decade. Providing the best solutions is a priority for us, so we keep up with the latest technologies.
We can create a unique frontend for your application if you contact one of our experts today.
The Bottom Line: What Is The Future Of FrontEnd Development Going To Look Like?
It is possible to observe an important trend that will not go anywhere: simplicity. Our study also took into account the best front end technologies of 2021, like Vue.js and Gatsby, that are absolutely going to benefit from this trend.
But this does not mean Google and Facebook will disappear. The phrase simply means that they must also adjust in order to keep up with easy-to-use frameworks like Next.js.
The one thing to remember is that 2021 will not only bring us top front end frameworks. You should pick a framework that will work best for your project based on its pros and cons.
Whether you are developing websites for the web or selecting JS frameworks, do you feel overwhelmed by the variety of options? For a consultation on how to incorporate the latest front end development trends 2021 into your ideas and products, get in touch with us today.