How Much it Costs to Develop a Mobile Application?
Are you concerned about the mobile app development cost? Mobile application development is mostly an ongoing process. Maintaining rapidly evolving mobile technology requires frequent updates and versions of mobile applications. A successful mobile application requires a strong marketing strategy, the best user interface and experience, and an experienced development agency to bring your idea to life.
You should thoroughly research the agency you intend to hire before hiring them to be sure they can realize your idea and charge you the rate they charge. Whatever platform you use to publish your application, you will need a professional mobile app development team with the right skill set. This article aims to learn how to set a budget when working with a highly-rated mobile application development company.
App development cost and timeline were, quoted in the most reliable mobile app industry studies as follows:
Between $5,000 and $10,000 is the typical minimum cost for an app development project. According to Clutch, the average cost of developing an app will likely be far more.
According to a Clutch poll, the median cost of iOS app development is between $$25,275 and $114,300, which equates to 1,143 development hours.
According to VDC Research, it costs an average of $140,000 to develop a corporate app.
According to Clutch, the overall cost of an app might rise to $500,000 if it includes complicated functions.
According to an OutSystems Survey, over 80 percent of mobile apps take more than three months to design, and 40 percent require more than six months to build.
Calculators for app costs range from $200,000 to $350,000 for large, feature-rich mobile apps. It costs $10,000 to $50,000 to develop a simple application.
In 2023, GoodFirm estimates that the cost of developing a simple app in 4.5 weeks will be roughly $24,000. The fee rises to $137,000 for a sophisticated application and a 26-week lead time.
The majority of our time is, spent on apps. People will, soon spend four hours a day using a mobile device, and 88 percent of this time will be, spent on applications. Almost two-thirds of smartphone owners play games on their devices.
App Features, App functionality, and the platform determine the App development price.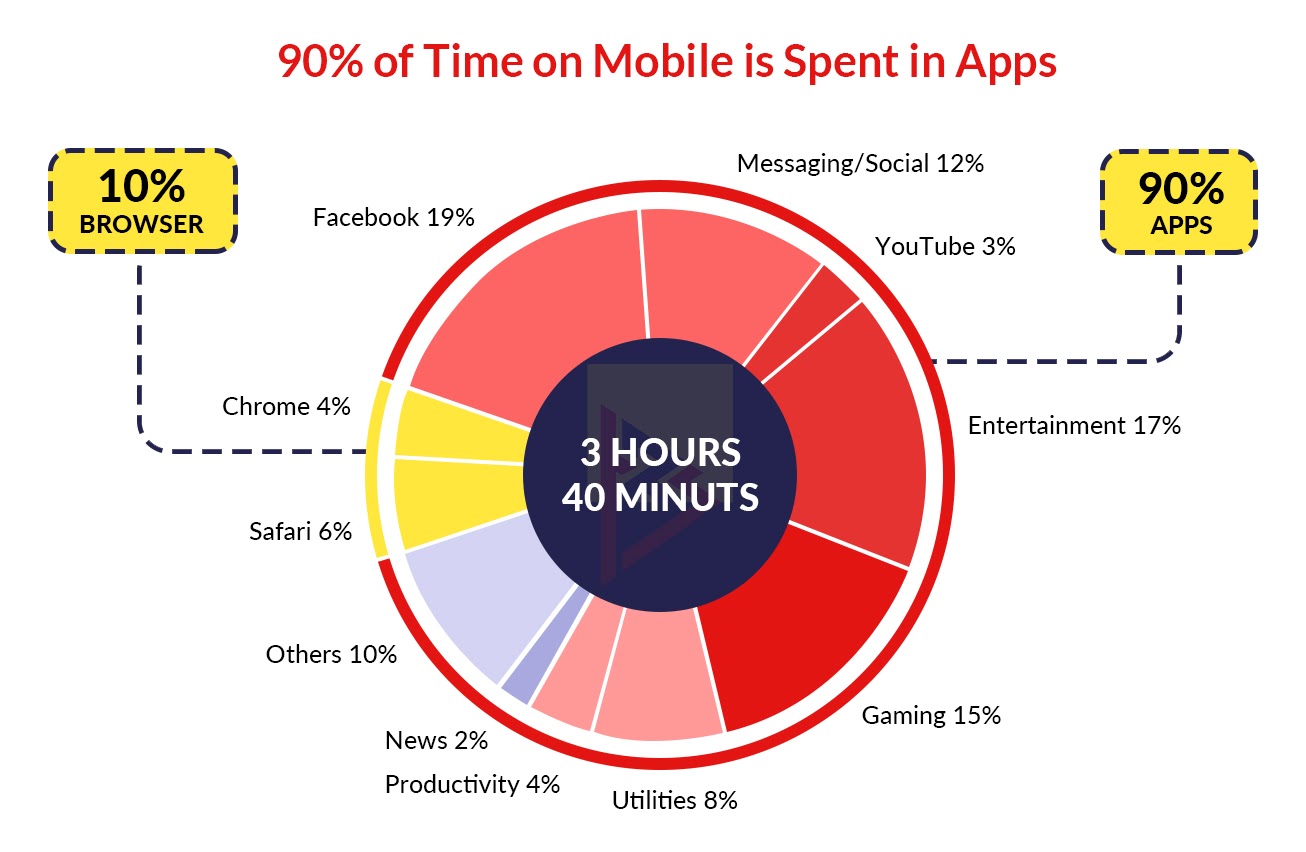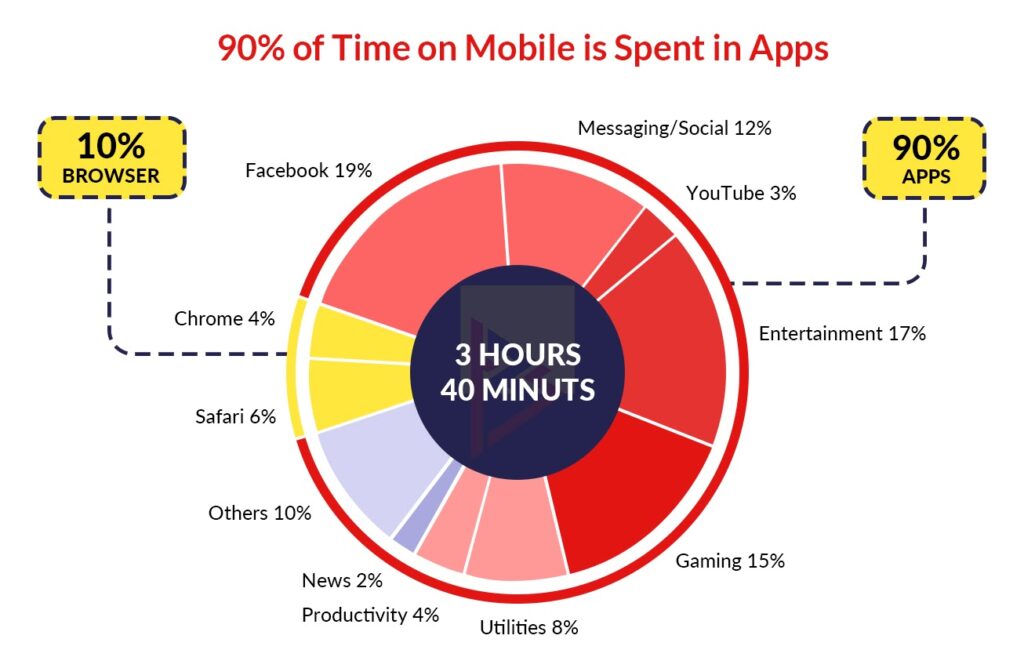 Factors that Determine Mobile Application Development Cost
Before floating out your requirements in the market to seek estimates, you must do all your groundwork. 
Mobile application development consists of phases (e.g., wire-framing, UI/UX design, working prototypes, functional implementation, backend API development, etc.), and you have multiple interactions with an agency to monitor progress.
Platform to Target
Costs vary on the type of platform selected. Developing your application for more platforms will cost you more. The deployment of a single application on multiple platforms is, sometimes impossible due to the usability of the code; consequently, only one platform is, deployed at a time.
It is always our recommendation to deploy your mobile application on one platform, and then to move on to another.
Scope & Development Methodology
The first step when developing a mobile application is to identify your business objective and the solution you will require. Technical specifications consist of all the features your application will require. You may have difficulty listing technical specifications since you're not technically savvy.
But you need not worry since our Business Analysts will analyze your specifications and develop detailed scope documents with wireframes that will give you an idea of how your application will work and behave.
You must now choose the appropriate development methodology as one of the most critical points to consider. Depending on the features you want in your product, or if you anticipate additional features coming as your app grows, this will determine the cost of your application.


As a development methodology, we recommend going with progressive development, which is a mixture of Agile and Waterfall. In this, you will have some flexibility over features during the development process.
UI/UX Design
Your application will stand out with a unique design. We always respect your opinion! The creative team justifies that by creating user experiences that are critical to the success of your application.
Ordinary designs, which most users are familiar with, cost less than high-end designs requiring lots of brainstorming, time, and effort to create. When designing an application, it is essential to consider user stories and user flow.
With their valuable feedback, UI/UX designers can help you implement high-end interfaces for your mobile applications. You can use our services to design user interfaces that engage end users with mobile applications. The UI/UX designer can advise you on what is good for mobile applications to create unique user experiences.
Cross-platform Vs. Native Mobile App Development
Multiple cross-platform development options are available to build your mobile application at a relatively low cost and in a few weeks, but there are some limitations. As compared to a native platform-based application, performance is, downgraded. Due to this, the cost associated with developing your application depends on what platform you decide to use.
App Features
The development timeline and effort involved in developing a mobile application are, strongly affected by the features selected for the application. As your mobile application's features become more complex, it will cost you more.
In our view, it's best to publish the first version with basic features and then, as you add complex features, publish it on the app store. Keeping your users engaged will cost you money, but at the same time, you will be able to understand user behavior and plan your following updates accordingly.
Infrastructure
1) A stand-alone, static mobile application that does not communicate with a database, which does not require server and storage resources, and 2) an application that requires a server, storage, data encryption, and user management. They both affect the development cost a lot.
Read More, Mobile App Development Trends This Year.
Additional Costs in Mobile App Development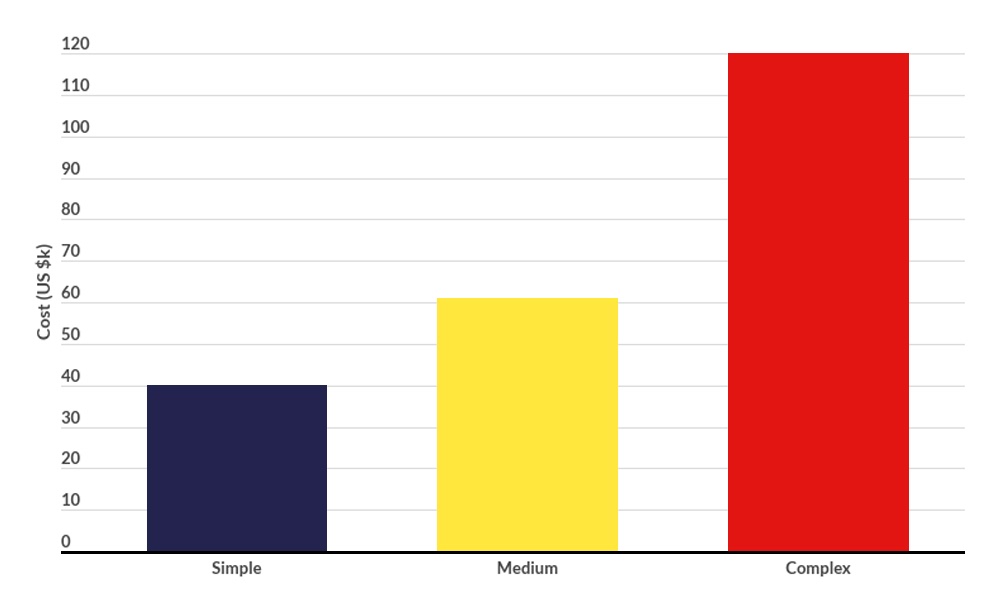 The estimated app development cost is not the only expense that needs attention during budget preparation. It's essential to understand which costs are recurring and which ones are one-time. For this, you need to have an idea of the app development cost breakdown for your project.


Developer Accounts:
You need a developer's account to publish the app on iOS, Android, and Windows. The cost of setting up an enterprise account for Apple Developers is $299/year. Google charges a one-time $25 fee for a developer account, while Windows charges $99 for companies and $19 for individuals.
Server components & Cloud services:
There will be additional costs if your application includes storage and retrieval components. If third-party integration is necessary for your application, consider applicable charges from the provider. Also, if you have a complex app with advanced features, the cost increases. Complex apps cost more because the skills and time required for this kind of software development project are also higher.
App maintenance:
The App Store has, many applications that have either not been, updated or abandoned by their developers. A company that provides continuous mobile application services to its customers/app users will continually update the app with new features and release new OS versions.
Having said that, you must update your Android app with OS releases, which is a highly complex task and requires additional money in your project budget, which you should consider before publishing the application on the Android app store. The final cost of the app is based on a lot of factors and first, you only would get an estimate of the app development price.
Who can Build Your Mobile App
What are the pros and cons of working with an outside firm to develop a mobile app? In addition to location, there are a variety of developers and solutions to choose from, such as the following:
App Creator for the Do-It-Yourselfer
Working as a Freelancer or as an Independent Contractor
App Development Firm For Small Businesses
Developers of Large-Scale Mobile Applications
The app development price will vary based on your choices. The pricing structures of these many development possibilities exist for a reason.
DIY App Building Product
Using technology to create your app is an alternative to working with a developer.
The app development price has dropped thanks to the work of app builders dramatically. As a result, 80% of the tools you'll need are already in place for you. I'm referring to stuff like infrastructure, fundamental functionalities, and mBaaS.
You don't have to do any of the work yourself. You don't need any coding skills or technical background to get, started with professionally designed templates.
Only the remaining 20% of the app development price is necessary for you to make it exactly what you want it to be.


On a tight budget, entrepreneurs and small business owners can benefit from app makers. However, an app maker may not be the best option for many kinds of apps, including those for large corporations, games, and other types of apps that require a lot of unique programming.
As a side note, not every app developer can create both Android and iOS apps. Using a business specializing in custom software development can help you save money on your app. Working with a single custom software development business can save you the expense of working with an iOS app developer and an Android app developer.
Independent Contractor or Freelancer
The most cost-effective choice if you pursue the regular development route instead of DIY is to hire independent contractors. Independent contractors are, undoubtedly prepared to take on your app development project for less than $10,000.
It's possible that this isn't the best developer out there. To earn a higher fee, your app development partner must have greater experience and a documented track record.
Independent mobile app developers come with their own set of dangers. Having several clients means your app will not be the only one they are working on. As a result, you may not be receiving their finest work.
You should only use freelancers and independent contractors if you are in no rush to release your software and have a limited budget. If you're looking for an economic app developer, there are many options. However, there are, still several risks involved with this path. I will not risk a lot of money on an independent mobile app developer.
In the end, you need to ensure that your choice doesn't squander your time and resources.
Review your earlier discussion on the type of app you wish to develop. What if you wanted to create a game app?
The user interface must be of the highest caliber. Choosing someone who has previously developed similar mobile apps is a good idea. For someone who lacks experience, don't be a test subject.
You may have to work with a less experienced developer if you want to construct a $1,000-$10,000 app.


Small App Development Company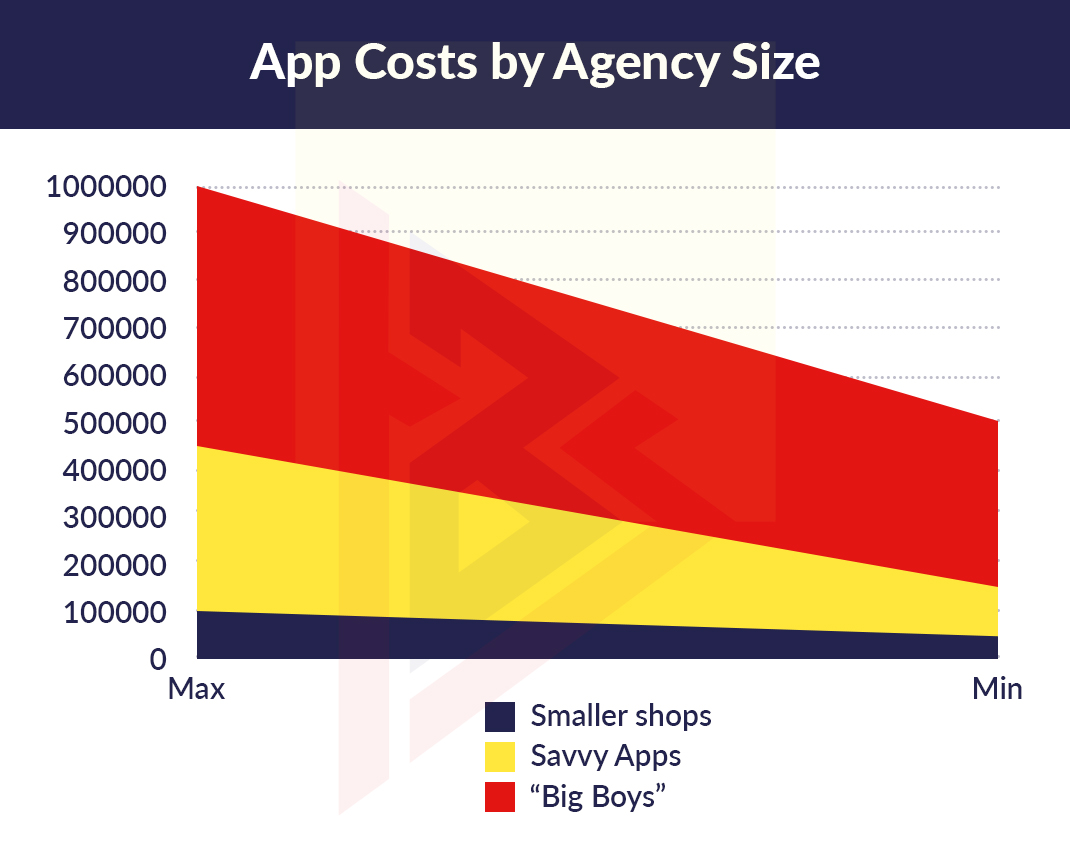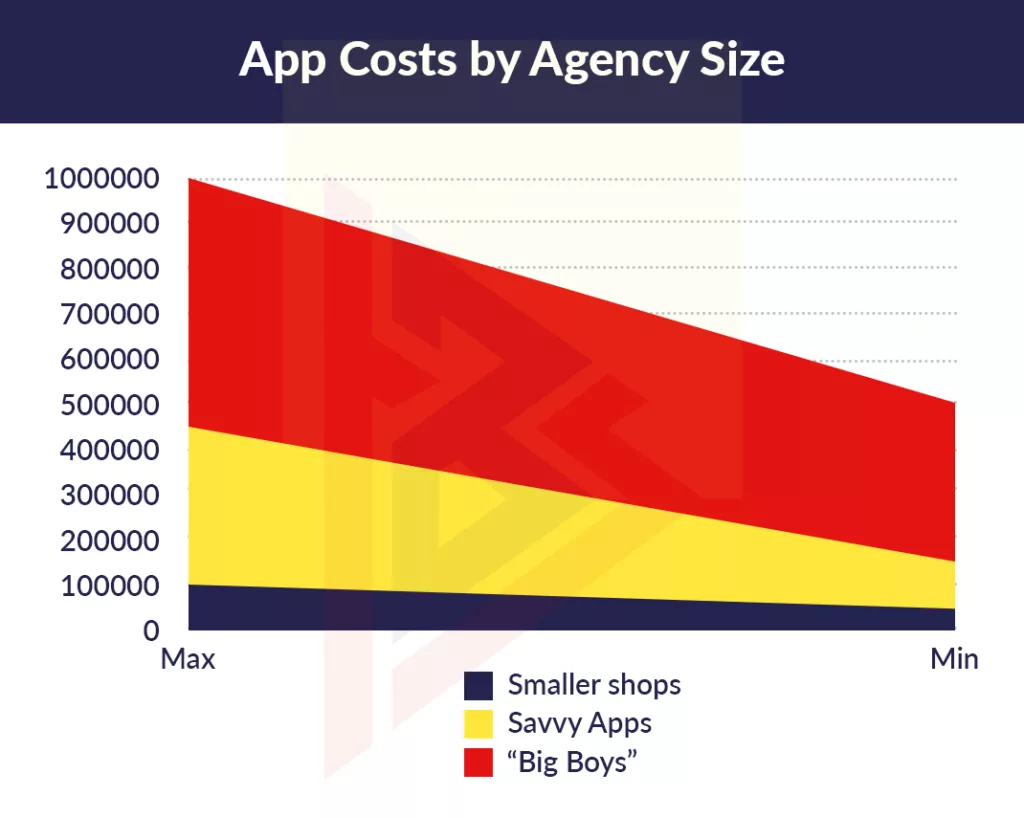 The size of the app development agency or app development team will impact the cost of hiring an app development company.
Take a look at the apps that this company has previously developed. See how the apps work and get in touch with the developers as a source of information.
If the development of a mobile app does not go according to plan, it is simpler for smaller companies or independent contractors to keep details of the project private.
As a result, it's vitally crucial for you to conduct a thorough background check on any potential hire. To avoid future headaches, take the time to do this now.
The cost of hiring a reputable agency to build your app may outweigh the risk of an independent contractor who may not meet your deadlines or build your app to your specifications.
For niche-specific apps, smaller app development businesses are ideal. A company that develops e-commerce applications, restaurant apps, or small business apps could be, found. But beyond that, you may not want to use them for something like an HR mobile app or anything else that is outside of their primary focus.
There are a lot of freelancers working for tiny companies now. So they've had some experience with app development. While the agency may have a wide range of experience, it is, often limited to a specific industry or demographic.
Proceed with caution if you encounter a company that offers more than just app development. They may not be focusing solely on app development if they offer content marketing solutions, SEO services, and other standard agency services.
Large-Scale App Development Company
Large development firms can command substantially greater fees because of their economies of scale. This is because they are employing development teams to work on your project.
These mobile app developers are among the best in the industry offering the best mobile app development services. What you get for spending upwards of $100,000 on your mobile app is exactly what you would expect. Their cost also includes the app maintenance costs.


When you deal with a large company, you'll be able to access its established track record easily. These agencies should be able to demonstrate their adaptability through several customer success stories, white papers, and other examples.
Working with a larger organization is the best option for those who want to get their app out there as quickly as possible. To keep expenses down and minimize lost opportunities, this is essential.
You don't have to rely on a single point of failure with a large-scale app development business as you do with a freelancer or contractor. Your app will continue to develop even if a developer cannot work due to illness, resignation, or vacation. This doesn't cover contractors, and smaller agencies don't have the resources.
Larger development organizations often provide prototyping, wireframes, market research, business analysis, and advice. They aren't going to construct your software mindlessly without any checks and balances. It doesn't matter what your idea is; they've seen it all before and are happy to provide their insights on how to make it better.
However, as previously said, the cost of your software is, always impacted by its level of complexity.
How Much Will it Cost to Develop My Application?
If you are looking for mobile application development, you will come across various companies with different rates. The quality of some companies is, sacrificed to achieve rapid development, and they focus less on the quality of their products. If you get such an app, built which compromises in quality then it might harm of business reputation.
For businesses that rely heavily on mobile applications, we recommend partnering with strong tech partners that deliver applications that meet the highest quality levels. For a basic scalable app that has server components, APIs, and storage, the cost would range from $8000 to $15000. With minimal features, the price would be between $5000 and $10000 for the beta version.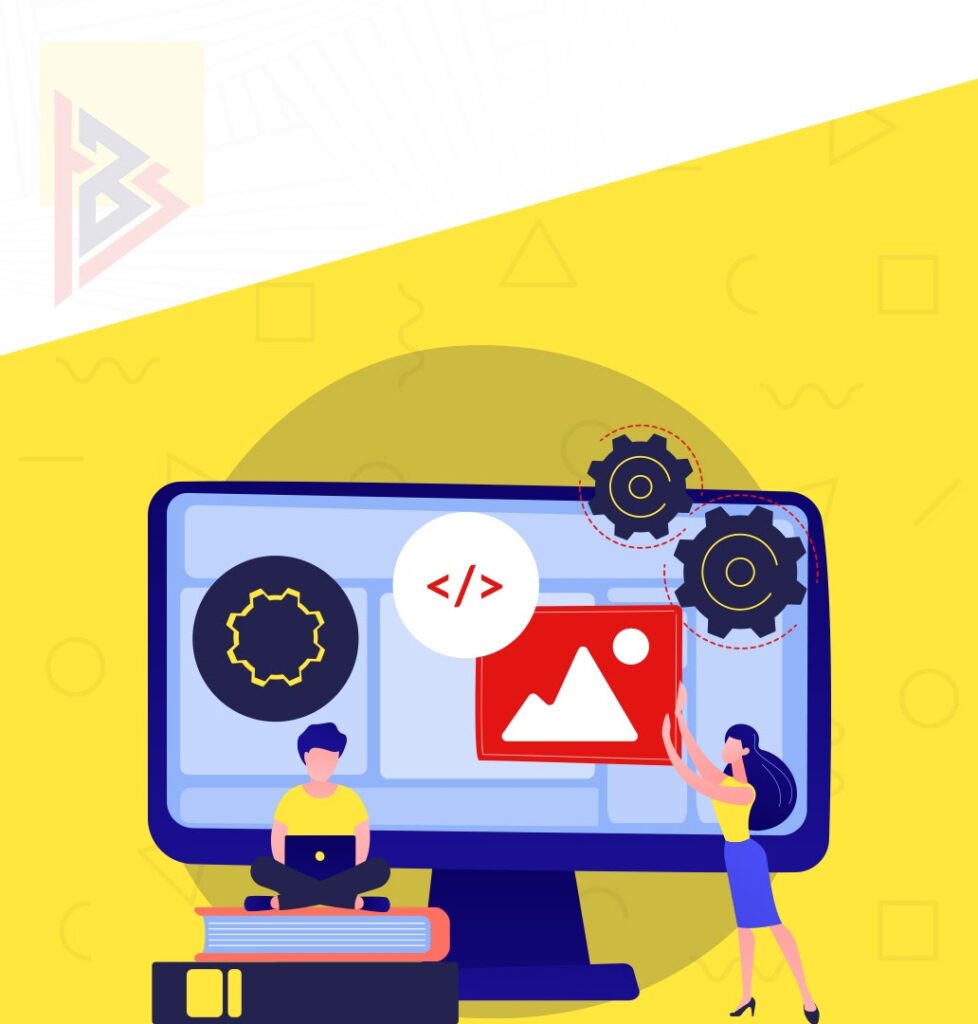 What Affects Mobile App Development Cost: Project Management Triangle
There are three constraints on project management: time, budget, and scope. The project management triangle represents these constraints.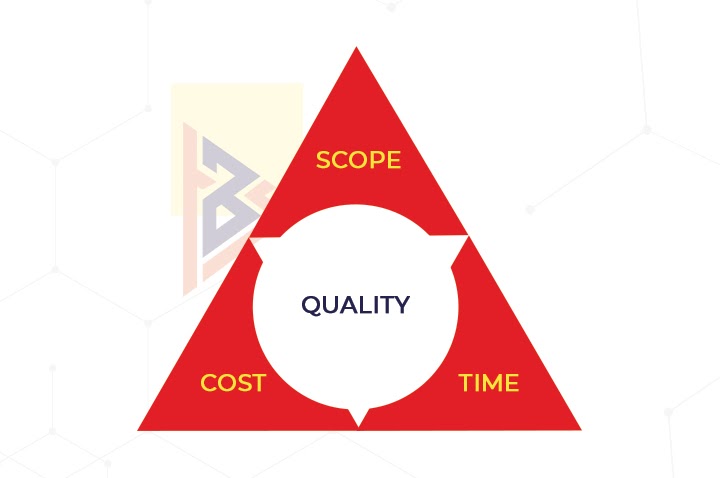 Let's examine each one in turn.
Time constraint: A project's completion time is, determined by the available time
Cost constraint: An amount budgeted for a project must be, included in the budget
Scope constraint: A project's result is, determined by the items that must be, accomplished for it to be, achieved
How do those constraints impact the project costs?
The three constraints are often competing constraints:


Costs and time are, typically increased when the scope of the project is, increased
A tight schedule could reduce costs and scope
If your budget is tight, you may have to cut some corners and reduce the size of your project
Consider a third approach to project management: financial, time, and human resource constraints.
You could put more people on the job to accomplish a task in a shorter time, but that would increase the project's cost unless we saved money elsewhere by doing it faster.
Increase budgets and reduce scope to help developers complete a project faster. Similarly, increasing the scope will necessitate increased funding and a schedule from the development team. Thus, you can be, flexible with the app budget to get your work done on time.
The proverb "Good, fast, cheap. Choose two." is illustrated in this way because if you cut the budget without readjusting the schedule and scope, you will reduce quality.
If you have a tight deadline or a limited budget and must launch a project quickly, you should consider building its MVP, which stands for Minimum Viable Product.
Why are Initial App Development cost Estimates not Always Met?
The estimated app development cost does not match the final cost for two reasons:
A low-quality software company provides dishonest app quotes. Good-faith estimates might be skewed by companies that don't pay enough attention to the process or are dishonest in signing the contract. Body shops are frequently represented here.
App development has grown in scope due to adjustments made during the process.
The first app version can be made on a limited budget using one of three options:
Agree on specific features – It's best to have them on board from the beginning and to keep to the game plan. This rule ensures that the scope of the task and the associated expenditures remain constant.
Pay additional costs -The cost of developing an app will increase as you add additional features.
Drop functionality – Prioritizing app features is something you and your development team can work on together. If this is the case, you can adjust the project scope to include the features you need while still staying within your allocated budget. Make a deal to keep your app development costs the same.
Hidden App Development Costs
The majority of what has been mentioned thus far pertains to the various types of developers available at various cost tiers, as far as I'm aware. However, hiring a developer will take up a significant portion of your budget.
If so, do you have the additional abilities necessary to create an app? If not, you'll have to bring on more employees to help out.
App Design
App developers aren't always app designers, but that doesn't mean they all are. As a result, there is an additional charge for the service.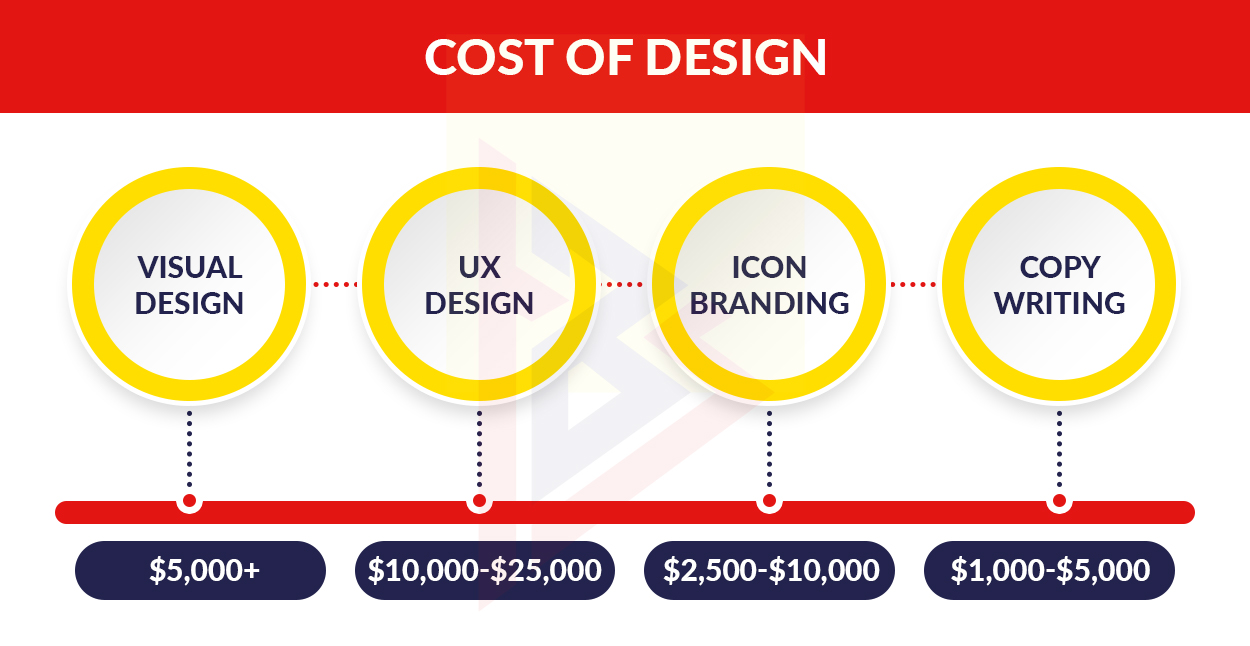 You will only have to pay this fee if you're using independent contractors or freelancers. Design should be a part of every app development company's offering.


Quality Assurance
You may also need to engage a QA agent or a project manager, depending on the scale of your app. Having business analysts on your development team might assist in keeping the development costs low and within your app development budget.
There will be a large number of people on your project management team.
Administrative Services
A creative professional wants to be in charge and avoid phoning IT every time he or she needs to access or change data.
Trying to predict these expenditures is the most difficult because they will vary greatly from one app to the next. Even though the fees are little compared to other apps, they mount up with time and you will have to pay for them on an ongoing basis. These costs can't be saved by using the usual app development method. It's not an option to just leave things out of your app management because you'd lose control of the content, users, and data.
Dashboard features to consider include:
Content management – A simple click and edit should be all it takes to change content. The ability to edit your app content is a must for your dashboard – if you can edit a Word document, you can edit your app content.
Dashboard emulator – Be sure to test your modifications in the app first before making them live to the public. Having a previewer app on your phone is a necessity!
Functional services management – You don't need separate dashboards for each service. Your app should have the ability to monitor social behavior and send push notifications, emails, and SMS from a single dashboard.
Dynamic updates – If you're like most app developers, you'll always work on new versions. Every time a minor content modification is made, some apps demand an extensive resubmission process to be completed. A simple button click on the app dashboard should automatically push out content updates to all applications. Therefore, be sure to include a dynamic update procedure.
User profiles – You'll need a mechanism to manage your users' profiles. Details like password reset forms get easily neglected in the design process – a competent designer won't let that happen!
Analytics/event collector – Do you want to know what your users are doing inside your app, such as how many downloads there are, which users are accessing specific screens, and so on? Access to this data should be as simple as possible.
Access controls – It's improbable that every administrator and every user will have the same preferences and characteristics. You'll want to set up roles and permissions to regulate who has access to and can modify what is in the app. Access to displays, personal information, and premium material is all part of what users may do with their accounts.
Data segmentation – Users can be divided into groups depending on their behavior, profile, and other factors. Send messages and push notifications to specific groups of users is a handy feature.
You'll also have to pay for servers, legal fees, and other beginning charges to develop your software into a business.
Functional Services
Your app's available services are required to carry out the app's functions and features.
It won't work for you if you don't have access to the service that provides the delivery method for your developer's capability. You may require a slew of these services at any given time, and they can run into thousands of dollars every month.
Based on natural features and services, below are some samples of app development costs. Utilize the data shown here to produce an accurate cost estimate for your mobile app.
Push notifications – An app that doesn't take advantage of this mobile feature is nearly impossible to fathom. Users who receive push notifications are more likely to interact with your app and do the intended action, like making a purchase, as a result.
Social and chat – Use these tools to encourage people to share and upvote your content on social media. For one-to-one chat, group chat, or bot integration, you'll likely need to pay a monthly or annual subscription fee.
SMS. – For SMS integration in your app, you'll need a provider like Twilio to be used.
Email –You will require an email marketing service subscription or CRM software for app marketing if you want to include an email feature in your mobile app. As your subscriber base expands, you should expect this expense to rise.
Infrastructure Services
They include infrastructure components such as data storage and delivery. Redundancy and load balancing are required for backup and security servers, which enhances the app cost and makes things more difficult
Servers – Everything starts here. It is on servers where the software will reside. If you don't have a huge company, you'll want to outsource your hosting needs to companies like Amazon, Google, and Microsoft Azure
Data storage –A lot of data will be collected and stored in your app. You need to know where and how the data will be kept. The app based on data should never be comprised of the data storage facility.
CDN –Apps employ content delivery networks (CDN) to deliver material to users based on their geographic location, content origin, and content delivery server. It's simple: if you have a large number of people around the world who have to travel a long distance to obtain content, the app will not work well. Companies like Akamai, CloudFront, and Dyn offer CDN services. These aren't app development businesses, but they nonetheless significantly impact your overall development costs.
Images data – The app is based on images so one needs to concentrate on that aspect. Once the photographs are downloaded and processed, they will need to be delivered. Several organizations, like CloudImage.io and Google, offer such services.
Tools, libraries, and assistance for app development. There are paid deployment technologies like IBM MobileFirst and Kinvey that you'll need to pay for throughout the life of your app if your app is being developed on them.
IT Support Services
After the creation of your app is complete, you'll have to pay for ongoing support. Ongoing technical support is crucial to any app deployment, even if these services are not part of the app architecture. It may account for considerable expenditures in the long run. When it comes to dealing with the following, your resources should be sufficient:


iOS and Android updates. Both platforms constantly release updates, each requiring maintenance, sometimes significant. Annual cost estimate: $10,000
App update submissions. Even if you have a dynamic update process, there will be times when updates require resubmission. This is not trivial.
APIs. Especially in enterprise environments, every program typically interacts with a slew of third-party APIs. Periodic app maintenance of your APIs is required for any applicable changes. An excellent example is the four times Facebook's API version was modified in 2016; if your app is integrated with Facebook, you'll need to keep up with these updates. In addition, most organizations will gradually increase the number of programs that an app interferes with throughout the app's existence.
Bugs – Sometimes, they go unnoticed for months or even years, but they're there in every app. Apps that take too long to respond to user complaints aren't well-liked among user communities. Estimated annual costs: 10% to 20% of the total app development expenditure.
Maintenance costs (Dev Ops) – Our concern here is with IT-specific infrastructure expenditures, such as monitoring and upkeep for the servers, data storage, CDN, and image data.
While it's easy to forget these extra charges, they should never be ignored. The last thing you want is for your mobile app development project to be delayed or halted entirely because of a lack of funds.
Building an App on a Budget
Who pays for your app? A few thousand dollars is all you have to work with, but you want to make an app.
Is it possible to accomplish this? Yes.
There are ways to get started, even if you don't have enough money to construct a functional app.
A proof of concept app or a minimal viable product (MVP) are both valid options. Even though this has a restricted set of features and functionality, it can get you on the correct path.
You can use it if you've got a brilliant idea but don't have much money to invest.
An MVP will make it easier for you to acquire money from outside investors if you decide to develop your idea fully.
To help you save money, here are some additional ideas.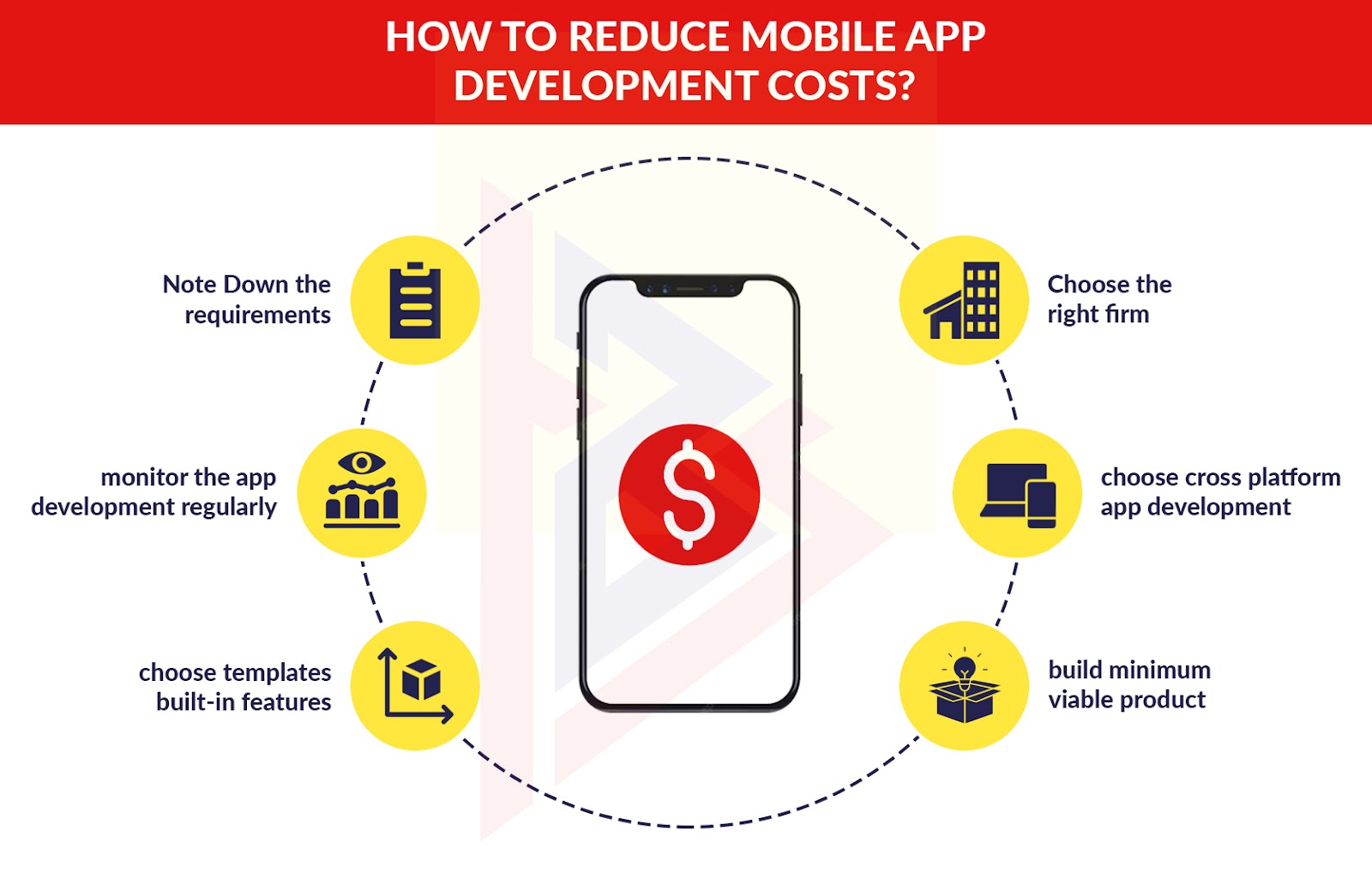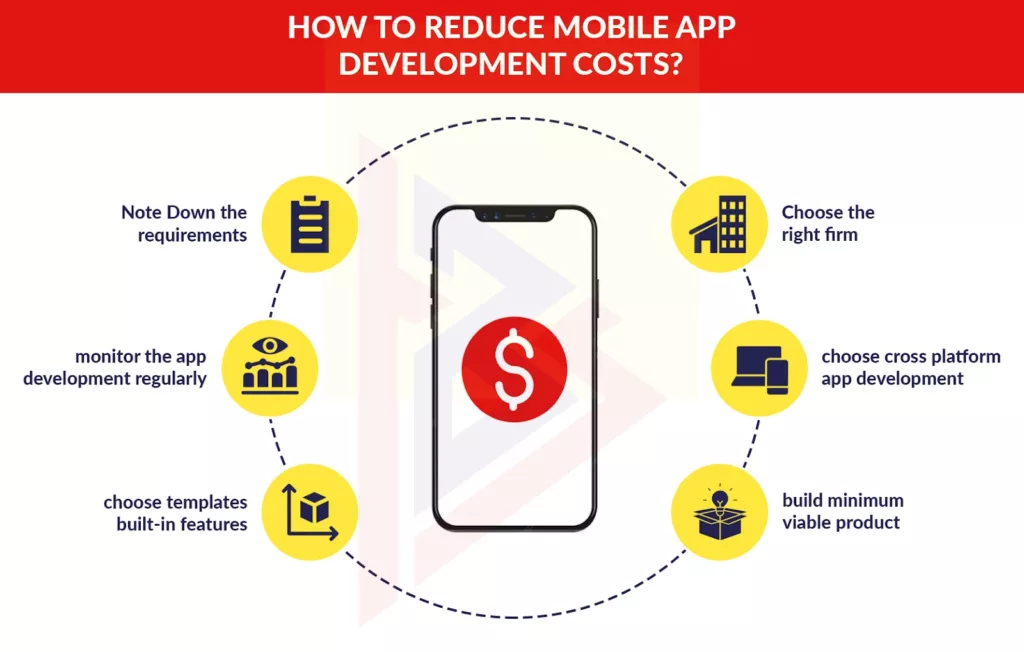 Simplify your concept. It's going to be costly, as previously stated if you try to have your app perform too many things.
So, instead of tackling the entire notion at once, break it down into smaller, more manageable components. A project can be built for less than ten thousand dollars then.


How is App Development Cost Estimated?
When it comes to mobile app development, how can you get an accurate price estimate?
A large portion of the cost of an app comes from its features.
Features are specific activities or tasks software should perform to provide the desired outcome. This could be as simple as a sign-up button on a screen or as complex as integrating video streaming. The development cost of an app is directly related to the number of features and the complexity of their execution. All of the features in an app must be coded to make it work, and this is a major component of the mobile app development process.
Credible software development companies usually estimate app development costs before the project begins. We need to know the details of your project to provide you with an accurate quotation. This data generates a preliminary list of features.
App development costs are typically estimated using the following methods:
Concepts – present a sum of features to accomplish
Stories – list all the features necessary to make a concept
Story Points – show the app development pace and complexity
A product backlog is used to display these products.
For a project, the product backlog is a list of all possible activities a team can carry out to accomplish a specific goal.
App development services are often priced according to the following options:
Fixed charge – a payment that entails a specific period. Smaller projects, particularly those with a well-defined scope of work, may benefit from this approach. Using this method, the client may confirm the app development cost before any work begins.
Time & material -pricing depends on the amount of time and materials required for a job, which is commonly computed based on an hourly rate. This method allows more complicated and long-term projects to be developed more efficiently.
Despite your initial trepidation, you must grasp the advantages of using time and material choice. It is easier to keep tabs on the app budget and create a product that users will adore with this option's capacity to alter the scope as the project progresses.
Isn't that what you're aiming for?:)
Mobile App Development Cost Estimation In India As Per Platform Choice

Costs involved in developing an application? Some costs of app development are avoidable, while others are unavoidable since they comprise the foundation of an app.
If we included everything at once, the cost might get higher, but advancements in the version may make it more affordable for early startups.


First, here is a comparison between global and Indian app development costs. Thus, a developer's perspective will be clear.
When planning to develop an application, several nations come to mind – the UK, the USA, India, and Ukraine. These countries have an abundance of IT experts and solution providers. Let's take a look at their rates and how they charge:
Also, there are a few factors that are important and unavoidable but at the same time considered vital while developing an :
Several factors you should consider before developing an app, including the technology stack, architecture, scalability plans, etc.
Since Ukrainians charge lower fees than Americans, it becomes cheap for most app owners.
You can only find skilled freelancers in India and multiple IT companies that provide an affordable solution to any app development project.
Minimum Viable Product Development: An MVP stands for a minimum viable product. In the future, it can show the development of the application.
Development Type: It is essential to analyze the pros and cons of outsourcing versus an in-house team.
Number of Platforms: When starting, it is advisable to develop an application for only one platform at a time so that you can plow the profit back into building another app. Thus, you will be able to earn and expand your business.
You can also see the differences in cost between platforms, along with avoidable and unavoidable factors:
iOS App Development Platform
iOS app development requires adhering to strict guidelines set by Apple's AppStore, which include language requirements, formatting requirements, and requirements for the app toolkit. A developer and designer specializing in iOS development can build your app for you.
Advantages of Developing an iOS App
Because iOS uses Java, a programming language that requires a lot of coding time, the per-hour charge for iOS developers is higher than for Androids.
Because of the company's strict guidelines provide a higher quality application by restricting unnecessary tools from integration or development, which attracts more audiences to buy the application.
Disadvantages of Developing an iOS App
Regular Maintenance is a must for iOS apps.
An application must be approved on the App Store. Must Follow Apple's guidelines to obtain approval.
Android App Development
The Android platform is also capable of developing an application. However, the question remains "How much does an app cost?" As a result of its free availability, Android is the most popular platform with millions of users.
Pros of crafting an Android platform
Developing apps on Android is more cost-effective than on iOS.
You will have fewer updates and the traffic on your mobile web will decrease.
Cons of Building an Android Platform


Development takes 2-3 times longer than iOS because it requires more resources.
In Android, there are several factors, as opposed to iOS that must be taken into account while developing, such as screen size, resolution, etc.
How to Cut Mobile App Development Costs?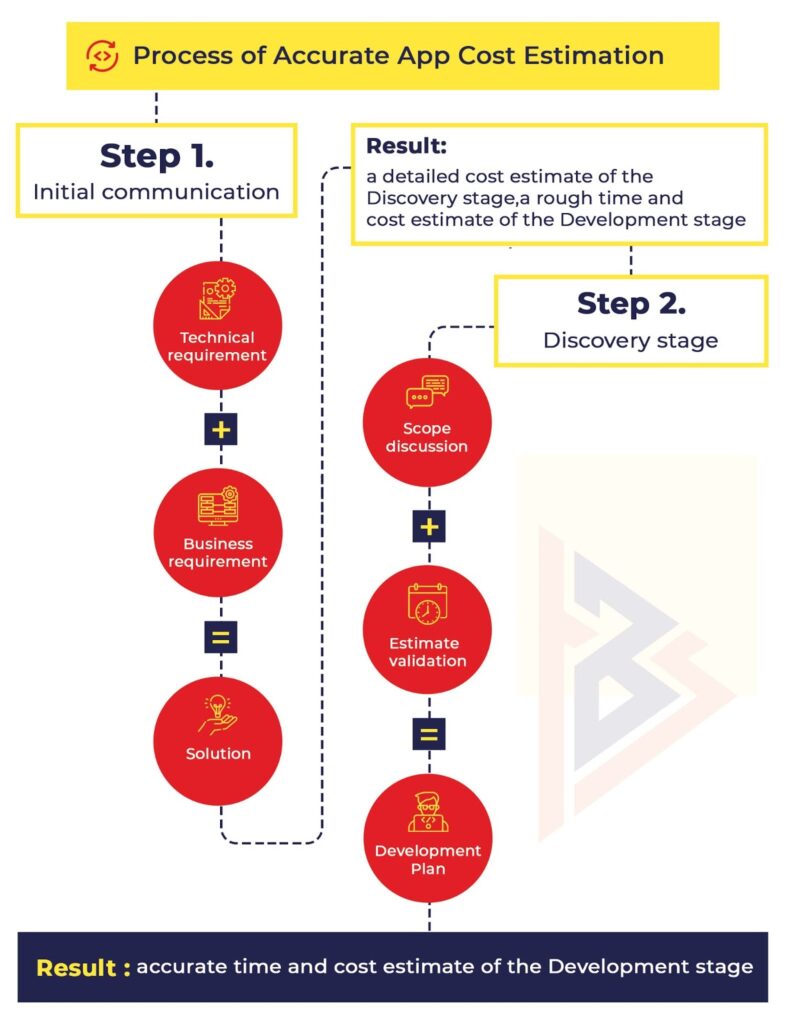 A special tip can help you reduce your budget so that there will be fewer investments and risks to an entrepreneur.
Considering the startup budget, the following factors can help save money and time for app development.
Cross-Platform Development
Cross-platform development means developing applications for multiple platforms while providing similar user interfaces across different platforms.
You can build an application across several platforms using multiple technologies. Phonegap, Xamarin, or similar frameworks will also speed up app development. Also, flutter is a prevalent language these days.
Read our blog, Why your next app should be developed in Flutter.
It is costly to develop native apps for the native platform, and there also have to be different codes for each app.
If the app relies on custom animation, don't use Cross-platform. To develop advanced applications for iOS and Android, use Swift and Java.
The following differences will provide a clear picture of the costs involved with the development of an app:
Cross-Platform Development
The open-source and free framework features are Flutter, Monocross, and React-Native.
Kony and Appcelerator offer Free plans
It is also a budget-friendly option to build an application using the above technologies.
Native App Development


Free programming languages include Swift, Java, and Kotlin
There is a $25/year charge for Google Developer licenses
Individuals and businesses are charged $99/year for Apple developer licenses, while businesses are charged $299/year.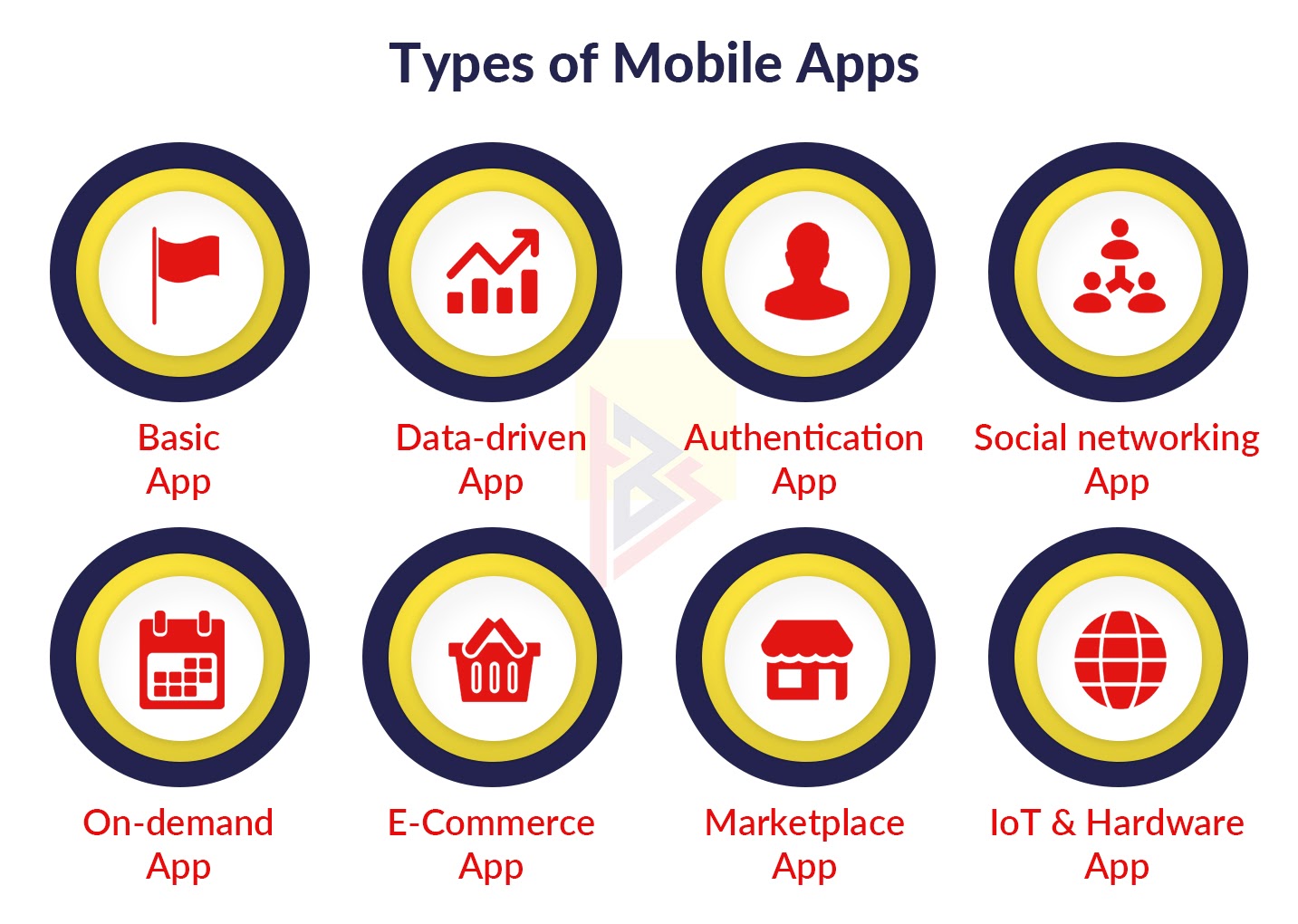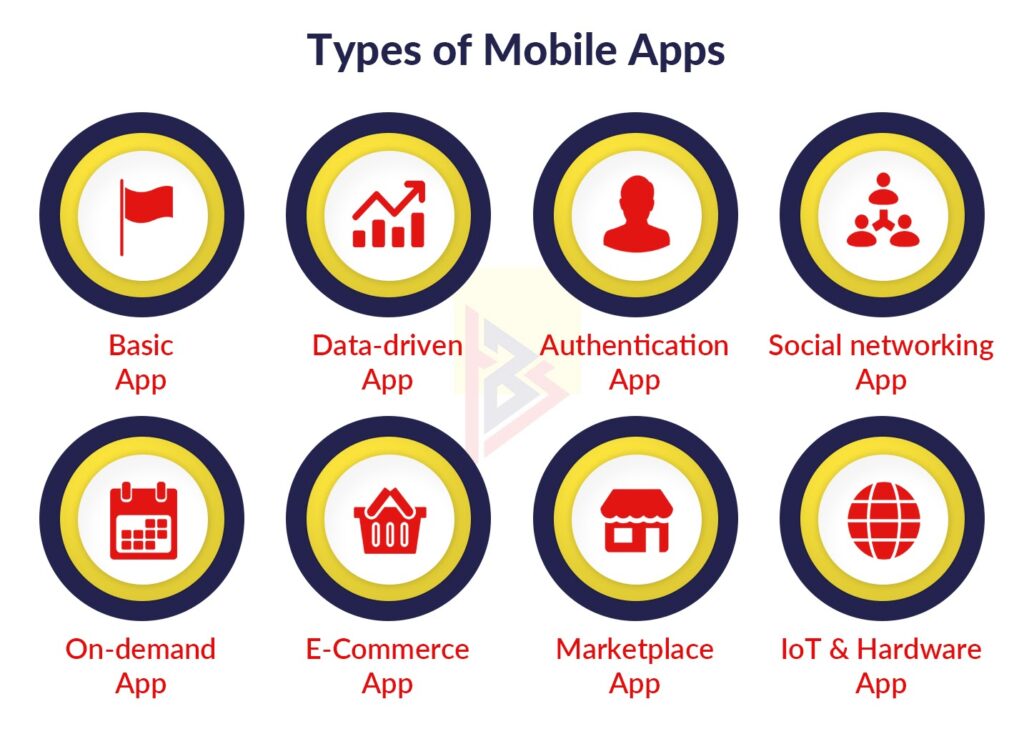 If you don't have someone to put this idea into virtual form, you don't have anything if you don't have an idea, a budget, or a target audience. Then a provider of IT solutions makes sense.
In general, startups shouldn't blow their entire budget on an application. Entrepreneurs have difficulty hiring, especially if they wish to start their own business.
Also, if you want to know, which platform will be most suitable for you Ionic or React Native, read our blog.
Why hire Technobrains for mobile application development?
Expertise in technical fields and we assure to that complete the work within the timeline.
Research (including geographic area and long-term clients) will help you determine if the price is reasonable
You will be provided with an experienced team.
We test the app we develop thoroughly.
We offer Maintenance and support of the app we develop
Open-Source Framework
To build an application for startups, open-source would be the best choice. An entrepreneur with a limited budget can create an app using the open-source framework.
When the source code of a program is made available to the public, they can use it or modify it according to their preferences. This way, we save time and money.
Wrap-Up
There is no way that this blog can provide you with an exact number of ways to develop an application. Still, it will provide you with a lot of helpful information about mobile app development costs. We have a team of the best mobile app developers with us.
Mobile app development company TechnoBrains has developed many mobile apps and has many satisfied clients. You can hire Mobile App Developers in our company who have worked with us from the beginning. Since we have been in business for over 12 years, we have evolved a lot regarding technologies and IT solutions. We are touted as one of the best mobile app development companies.
In addition to offering effective IT services and a deep understanding of technologies, we can provide quick quotes for your project if you need them.
Frequently Asked Questions:
How much time does it take to develop an app?
If you plan to build an app of medium complexity, the timeline to implement your application can take from 6 to 9 months. The timeline to build an app generally varies from 1 to 9+ months. It depends on multiple factors, including several features and their complexity, uniqueness of the design, usage of third-party services, and so on.


Why do reliable app development companies recommend developing native apps instead of hybrid?
The hybrid apps opposed to native are less expensive, but this option has some considerable limitations. Native app development offers more possibilities for customization, facilitation, and optimization, providing better quality, performance, and user interaction. In turn, this gives the most value to the target audience.
How to choose a reliable app development company that will become my tech vendor?
The initial step is to study the shortlisted IT vendors by checking information like portfolio, experience, industry focus, tech specialization, client testimonials, etc.
Further, when communicating with potential teams, you need to consider factors like the estimated project duration and required budget, documentation, software development tools, the number of developers assigned to the project, and so on.
How much budget should I allocate for the app maintenance?
Typically, the cost to maintain an app makes up 35% of the total budget spent on original app development over the next two years. Please, note that the sum won't be less than $5,000 – $10,000 annually.