Oracle Cloud vs AWS: Two Powerhouses with Untold Stories
In the last ten years, cloud computing has grown at a rate that is 100 times faster than the rate before. The market for cloud computing is bigger than it has ever been. The COVID-19 outbreak sped up the transition to digital, making cloud computing a top priority. In 2020, the market for public cloud services was worth $257.5 billion. And Gartner predicts that the market's revenue will go up by 18.4% to a total of $304.9 billion in 2021.
The cloud computing market has, of course, seen the rise of a number of big players who now rule the scene. In the 2020 Magic Quadrant for Public Cloud Infrastructure Professional and Managed Services from Gartner, the following companies are leading the market without a doubt.:
Amazon Web Services (AWS)
Microsoft Azure
Google Cloud
Alibaba Cloud
Oracle Cloud
Oracle Cloud vs. AWS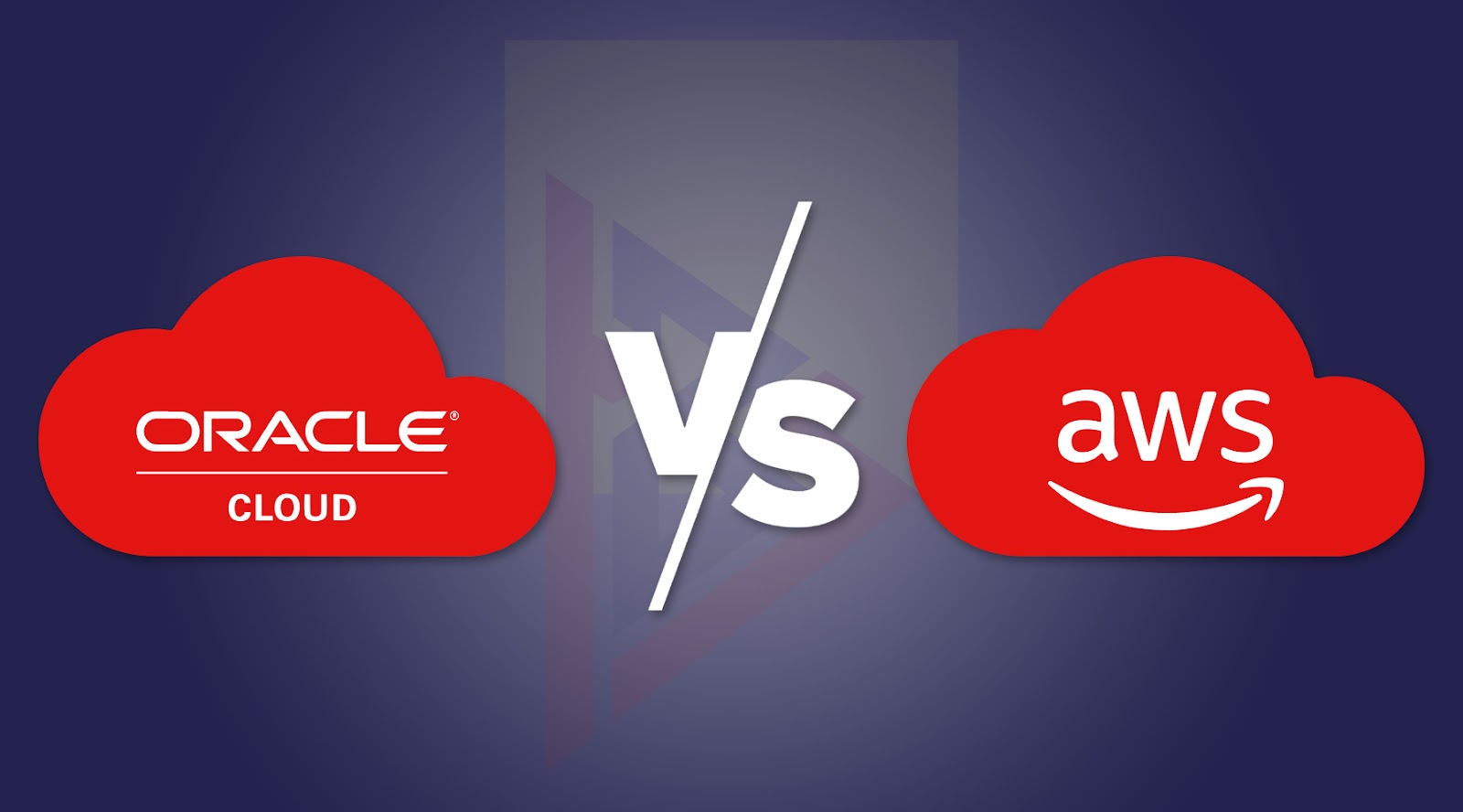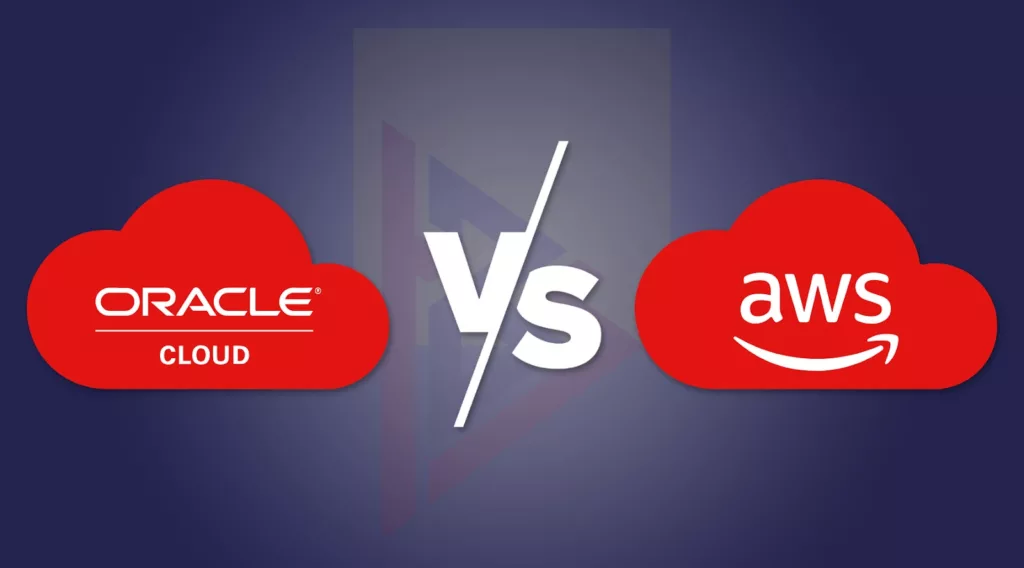 Moving to the cloud is a good idea if your business wants to be more responsive to changes in the market and improve how well it runs. And you'll have to choose a cloud provider at some point. We're here to give you a hand because of this.
Why compare Amazon Web Services and Oracle Cloud? We decided to compare these cloud computing solutions from a market leader and a smaller, but promising, provider to show you what's good and bad about each one. Explain in detail how they are different and what you should think about when choosing the best cloud solution for your business.
Before we get into the details, let's make sure we all know what some important acronyms mean. You might find the terms IaaS, PaaS, SaaS, DaaS, and serverless when you look for tips and hints about computing services.
Following Microsoft and Techopedia definitions:
IaaS – Infrastructure as a service – Instead of a traditional on-premises data centre, infrastructure is hosted on the public or private cloud. The infrastructure is sent to customers on demand, and the service provider takes care of it all.
PaaS – Platform as a service – offers the same tools as IaaS, plus middleware, development tools, business intelligence (BI) services, database management systems, and more. PaaS is made to help with the whole process of making, testing, deploying, managing, and updating web applications.
SaaS – Software as a service – a complete software solution that you buy from a cloud service provider on a subscription basis.
DaaS – Desktop as a service -A cloud computing solution in which a third-party provider takes care of the infrastructure for virtual desktops. DaaS is based on the virtual desktop, which is a session or dedicated machine controlled by the user that changes on-demand cloud services for users and organisations all over the world.
Serverless – developers can build apps faster because they don't have to worry about managing infrastructure. For serverless apps, the infrastructure needed to run the code is set up, scaled, and managed automatically by the cloud provider.


Why Cloud is the next big thing? Read here
What is Oracle Cloud?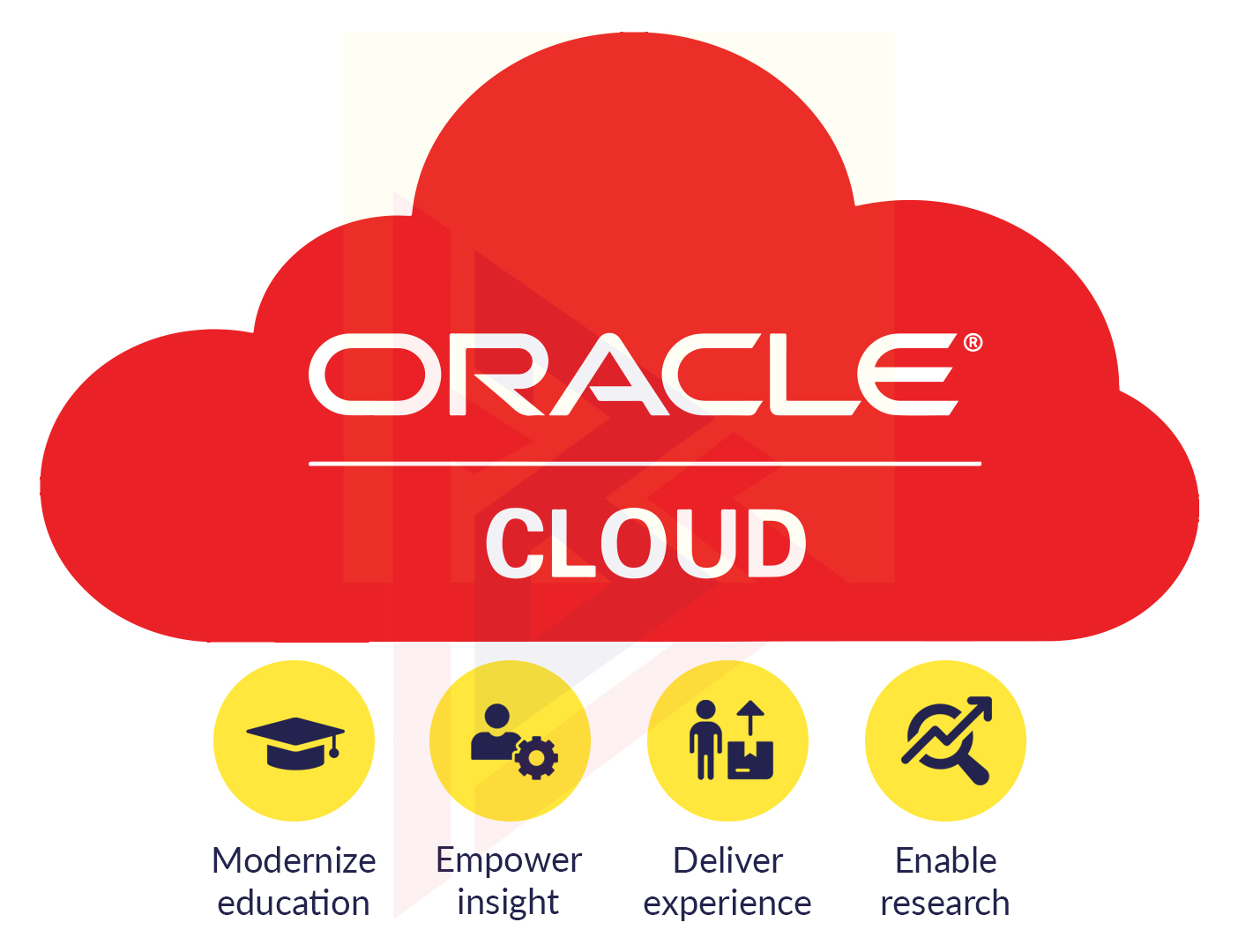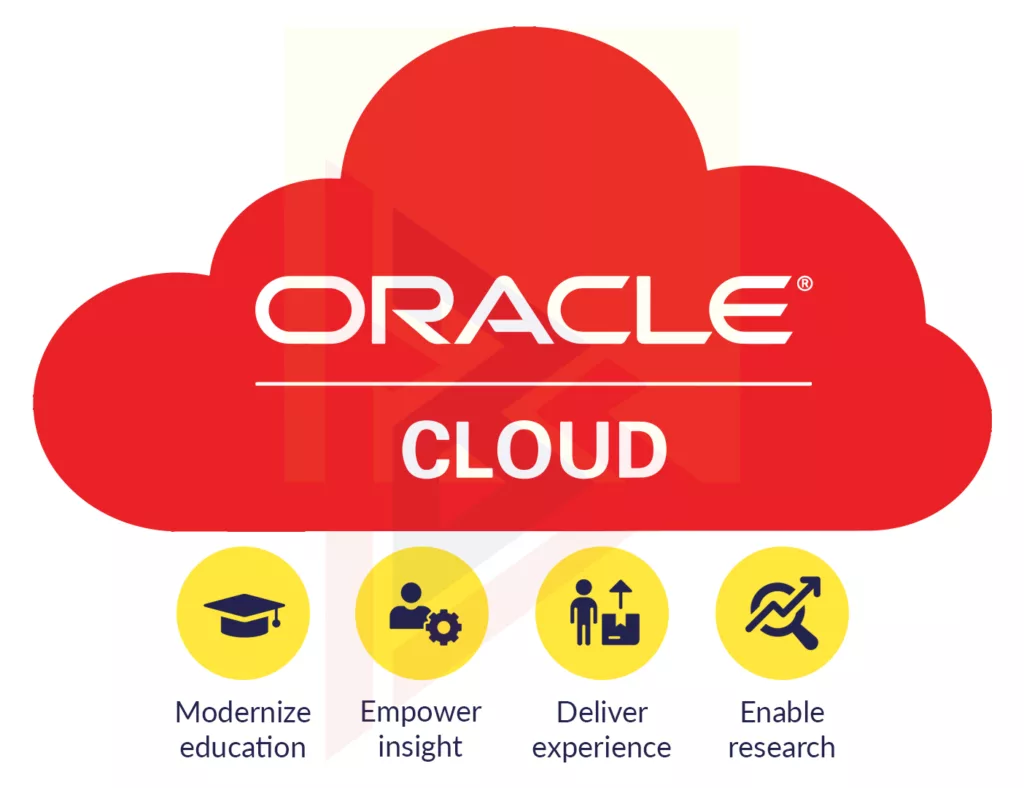 Oracle Cloud is a set of branded Software as a Service (SaaS), Platform as a Service (PaaS), Database as a Service (DaaB), and Infrastructure as a Service (IaaS) services that are used to build, redistribute, integrate, and expand Oracle applications and database technology in the cloud. Users can get server, storage, and network services from Oracle Cloud.
A Comparative Analysis: Oracle Cloud VS Amazon Web Services (AWS)
As technology, storage, and processing power have improved, cloud computing has become a reality, and it is becoming more and more popular in many different industries for important business support functions. Buying servers, software, licenses, and hardware is a long and expensive process that is being replaced by cloud-based technologies that are faster and better. Cloud computing has also grown because big data cloud computing and cloud data storage have become more popular.
Switching to the cloud can be a very hard thing to do. Because of this, the platform you choose is an important choice that could affect your short-term and long-term business goals. As the market for cloud computing grows quickly, companies like IBM, Google, Oracle, and Amazon have been catching up quickly. Below, we compare Oracle Cloud vs. Amazon Web Services (AWS), the two biggest players on the market, to help you find a solution for your database administration environment needs.
Since the beginning, Amazon has been a leader in cloud services. When Amazon began in 2006, all they had to offer was Infrastructure as a Service (IaaS). Amazon let customers pay for their storage space as they used it. Now, they have changed into a Data as a Service (DaaS) and Platform as a Service (PaaS) model.
Oracle, which is known for being good at software and data processing, has joined forces with cloud computing and moved into an area that is quickly growing. Even though Oracle didn't start offering IaaS until 2015, it has a very strong infrastructure to compete with other players in the market.
What is Oracle Cloud?
Oracle Cloud is a cloud computing service that uses Oracle's cloud infrastructure to bring together Infrastructure as a Service (IaaS), Software as a Service (SaaS), Platform as a Service (PaaS), and Data as a Service (DaaS) solutions.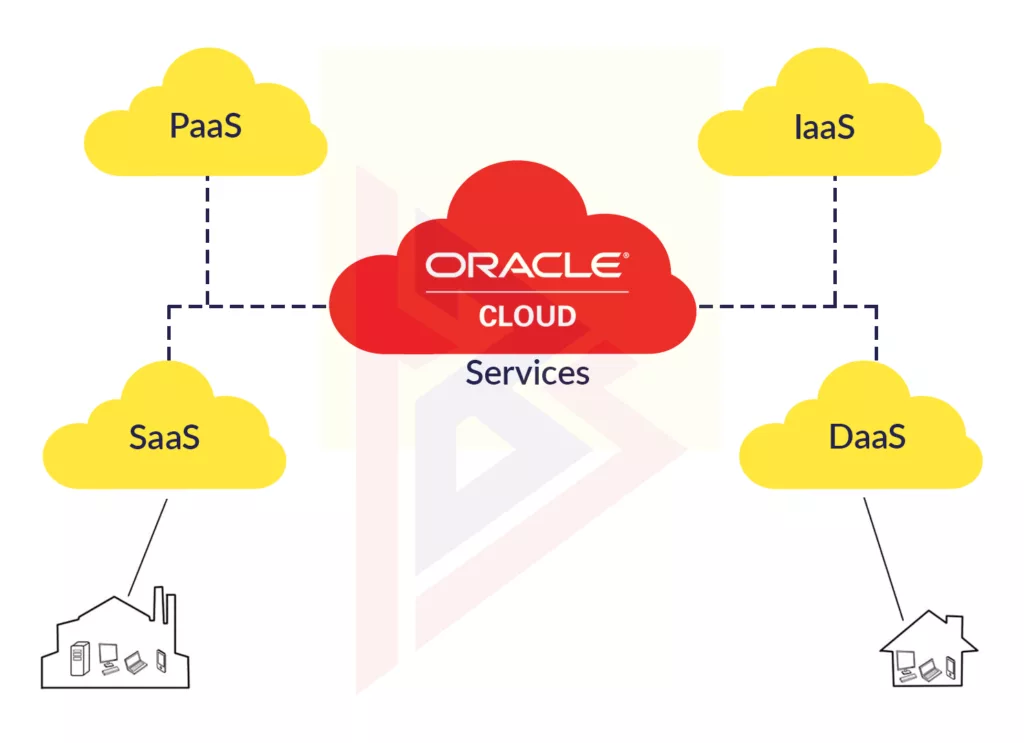 Oracle Cloud is designed to give business users and developers workloads that work well together and meet their needs for servers, storage, applications, and networks.
Below, we'll talk about the four Oracle Cloud services that use the Oracle name:
Oracle Cloud Infrastructure (IaaS): Oracle's IaaS solution lets users build and run a wide range of applications and services in an environment that Oracle hosts. Among its services are:

Compute: Oracle offers Oracle customers a variety of Virtual Machine instances (from single-core VMs to 52-core bare metal servers) that can support a variety of workloads and business needs.
Storage: Oracle's IaaS offers block volumes, archive storage, and object storage to suit application needs ranging from small websites to larger and more demanding enterprise apps.
Networking: Oracle allows users to customize Virtual Cloud Networks (VCN), IP addresses, routing, and firewalls for private networks with continuous security.
Database: Users can take advantage of the reliability, data security, and granular controls provided by Real Application Clusters (RAC) in one reliable cloud environment.
Containers: Kubernetes and Docker are two open-source solutions for orchestration, management, and more offered by the IaaS platform.
FastConnect: Users can choose from a variety of bandwidth options with FastConnect.
Edge Services: Users can optimize performance by managing outages with a secure DNS infrastructure.
Security: Users can monitor public API activity, manage access to cloud resources, and manage cloud resources.

Oracle Cloud Applications (SaaS): Oracle Cloud Applications is the name of its SaaS solution. These cloud-based applications offer products and services that are unique to a certain industry and come with different deployment options for the same standard functionality. The market has everything from the Internet of Things applications to adaptive intelligence. Oracle Cloud Applications has a range of products designed to meet the needs of businesses in different industries.
Oracle Cloud Platform (PaaS): Users can build, deploy, integrate, and extend applications in the cloud using the Oracle Cloud Platform. Oracle uses artificial intelligence and machine learning to give companies solutions that run on their own. Here is a list of the Oracle Cloud Platform services that businesses can use:

Data Management: This is a platform for managing data that includes transaction processing, a data warehouse, and no SQL database solutions that can run on their own. It is the first database on the market that can run on its own. It also offers solutions for Oracle database, database backup, big data, big data cloud, Oracle Event Hub, MySQL, and Oracle Data Hub.
Application Development: This is an open, standards-based, and integrated application development platform for large organizations that want to build and manage mobile and API-first cloud applications. It helps with native container development, native cloud development, and low-code development. Some of the services that are included are autonomous Blockchain, an AI platform, mobile and chatbots, and Java.
Integration: This service has adapters that work with both on-premise databases and databases in the cloud. Some of the features are API management, data migration, integration, and replication, as well as cloud services like Data Cloud Integrator and GoldenGate Cloud Service, among others.
Business Analytics: Integrating and reusing data is how Oracle Business Analytics gets insights and analytics. Essbase, Business Intelligence, Data Visualization, and Analytics Cloud are all services.
Security: The Oracle Cloud Platform offers security from beginning to end by keeping an eye on the hybrid cloud environment, IT governance, and compliance requirements. It has solutions for SIEM, UEBA, CASB, and IDaaS.
Management: Oracle Management Cloud is a set of autonomous management services that use big data and machine learning to improve operational processes like Application Performance Monitoring, Log Analytics, and more.
Content and Experience: This solution is for managing content, websites, and workflows across all channels. It works with both SaaS and on-premise solutions from Oracle. It has a content hub, DIVA Cloud, and WebCenter Portal Cloud.
Oracle Data Cloud (DaaS): With the help of Oracle ID Graph, this platform uses external data to give users a cross-channel understanding of customers. This is useful for advertisers and businesses that want to know their customers well.
Top Companies in the Oracle cloud cult:
Some of the best companies in this group are Mitsubishi Electric, Turning Point, Ebates, and many more. The turning point, the organization in the UK is helping people get better health care in new ways. It wants to change the way things are by giving modern answers to modern problems. With more people using psychoactive drugs and having problems with their mental health, the organization is using new technologies to meet the needs of the patients. It makes things even easier by setting up appointments with the right specialist.


What is AWS?
AWS is a cloud service provider that offers solutions for Infrastructure as a Service (IaaS) and Platform as a Service (PaaS). Amazon's cloud services give users solutions for servers, networks, storage, remote computing, email, and security. AWS is one of the biggest cloud computing companies, and it hosts popular websites like Netflix and Instagram.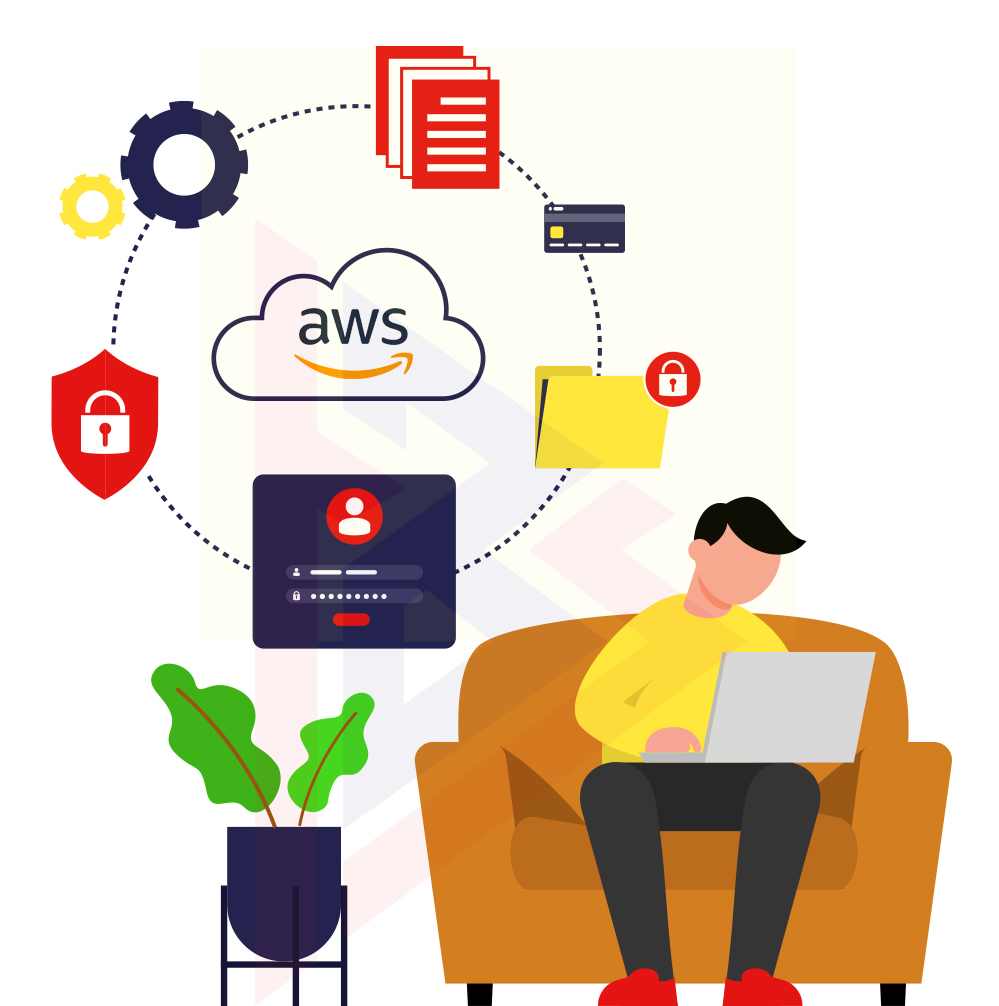 Amazon has a wide range of products, services, and tools related to cloud computing. Each solution is made to grow the AWS cloud environment based on the needs and wants of a specific business. Below, we break down the most popular AWS services into four categories: storage, computing, databases, and tools.
Companies that use AWS the most:
It has been found that big companies use AWS to get great results. Among others:
Baidu
LinkedIn
ESPN
Facebook
Netflix
Organizations like it when all the accounts are in the same place. This is made possible by AWS. At the beginning, you need to make the accounts. Later, the owners of other accounts can be asked to join the group. All the rules and terms of this process need to be clearly explained.
Read in detail about AWS.
Key Differences: Oracle Cloud VS AWS
Choosing the right cloud computing provider for your database needs is a very important business decision. Oracle Cloud and Amazon Web Services (AWS) are two of the biggest players on the market right now. We've picked out the most important differences between the two platforms and listed them below:
Cost and Payment Model: Pricing and payment models can be hard to understand when it comes to cloud infrastructure as a service and renting virtual spaces. But it should be clear that the price will change based on different situations and needs, such as memory, CPU usage, and other specific configurations. Oracle's current offer is a price cut for long-time customers who already pay for licences to applications like Middleware and database if they choose to run their software in the cloud. In general, AWS is less expensive than Oracle Cloud.
Amazon Web Services (AWS) has a pay-as-you-go fee model that lets customers decide how many services to add as their businesses grow. Users can save money when they book ahead for services like Amazon EC2 and RDS. Investing in reserved capacity is the same as investing in on-demand capacity, so the bigger the payment up front, the bigger the discount.
Oracle Cloud also has a pay-as-you-go model. According to their website, laaS and PaaS services are billed by the hour and only for the resources used. Also, the list price is used to charge for Oracle Cloud services. Both vendors, fortunately, have online tools that let you estimate cost savings and change assumptions.
Market Placement: In 2015, Oracle Cloud hit the market. Oracle had a wide range of products, such as Oracle Enterprise Resource Planning, Oracle Enterprise Performance Management, and more. The company made a name for itself as an expert in software licensing solutions and software.


Amazon set up and hosts some of the biggest and most well-known public clouds, like SAP Hana's cloud database, Netflix, and Instagram. In 2006, the company got into the cloud computing market and set up data centers all over the world. They have a big presence on the market, and their experience gives them a big advantage over their competitors.
Customer Support: Because both Oracle Cloud and AWS have a lot to offer with their cloud solutions, they need a wide network of partners to help them. Through their partner community, users can get solutions and support services that are tailored to their needs and those of their industry or organization.
The AWS Partner Network (APN) gives technical, marketing, and "go-to-market" help to businesses that use AWS. They give partners the tools and help they need to meet certain business goals.
The Oracle Partner Network (OPN) is similar in that it gives businesses the tools they need to switch to cloud-based services. With the help of implementation specialists and enablement resources, businesses can focus on making their Oracle Cloud solutions work.
Drawing the Line in the Sand: The Final Decision
The way AWS charges for its services makes it easy to change when business needs change. When a service is needed, an organization can pay for it. Users of Oracle Cloud can also take advantage of flexibility based on how often they need to use services.
It is important to figure out which of the two competitors will best meet business needs. No matter if it's a large company or a small startup, the need for data and cloud computing is growing quickly. Consider contacting us if you've made a decision.
TechnoBrains helps develop and set up Amazon Web Services (AWS) services like cloud computing, storage, database management, migration solutions, networking, and content delivery.
We also do full-cycle custom software development for Oracle Cloud, Database, Middleware, Applications, and Oracle solutions for specific industries. Talk to a professional today.