What is Saas App Development? How do we make it Successful?
Software is developed in a variety of ways. Various programming languages with their pros and cons, libraries, and other tools and technologies are available. So that applications of different types can be developed that work flawlessly on mobile devices, desktop computers, and web browsers. For the development, licensing and delivering software are also issues that need attention. To address all these issues, Saas App Development has into picture, and lets read about it in detail here.
It is important to note that customers always depend on the development company for choosing technology, framework, or programming language to develop an application that meets their business requirements, and they have to rely on developers' expertise and experience. Nevertheless, customers and developers may be affected by technology choices, frameworks, and delivery models, since each has its pros and cons, and may require different strategies for application development. In this blog, we'll discuss the benefits of SaaS (Software as a Service) and one of the most authentic and long-lasting benefits of using it.
What is SaaS?
This is a method of software delivery allowing the user to access data using any device with web access and an active internet connection.
The SaaS model is web-based and software vendors host the applications on their servers. On-premises software delivery models face many challenges and this model overcomes them. It requires minimal investment on the part of companies to host the software on high-end hardware. If this leads to outsourcing troubleshooting and maintenance of software, the SaaS vendor handles it all for the company, adding more cost to the business.
Perpetual licenses are offered on premise, but maintenance and support are also charged annually. As opposed to SaaS, where customers pay monthly or annually for subscription fees, which include software licenses, support, and maintenance. SaaS offers the possibility of spreading out costs over a long period of time. Thus, Saas App Development is so popular.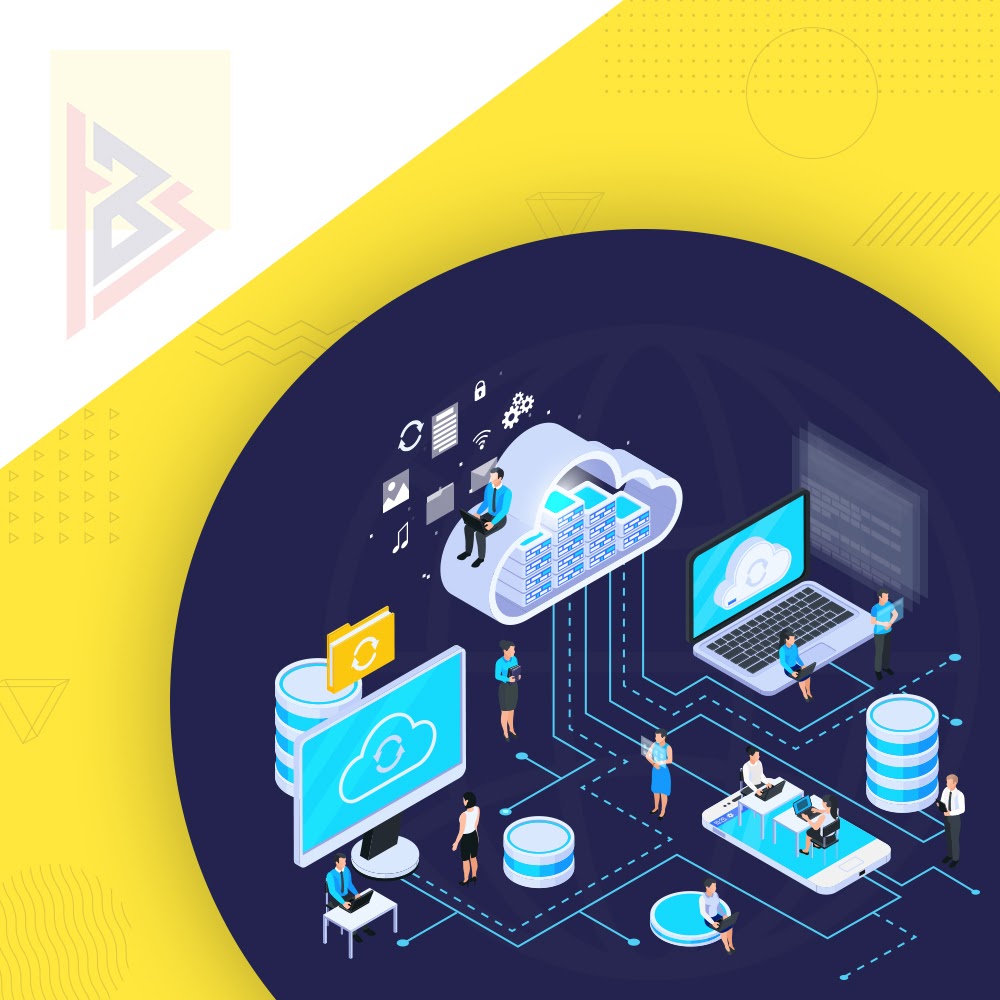 Why is SaaS useful?
Cloud service providers host the applications on their servers and make them available to customers over the Internet.
Centralized management of the application
Service providers are responsible for handling hardware, software, and security.
We don't require our customers to upgrade their server space or licenses. Simply upgrade your vendor's SaaS subscription.
It is more usable, since nobody wants to spend a lot of money on customized software. Any time, SaaS vendors provide support and learning. SaaS models are based on pay-per-use fees.
You're ready for immediate use once you enter a few basic profile related information after purchasing a subscription. Installation and Configuration of the applications is done prior.
Access Saas App from anywhere on any desktop or mobile device. Because it is hosted in the cloud and accessible through the Internet.
With SaaS, customers can start a business without worrying about server configuration and software updates. This is helpful for startups with limited budgets, those who want to deploy across desktop and mobile devices, and those who want to launch eCommerce websites without worrying about server configuration.
How do we make Saas App Development Successful?
Although the SaaS business model offers businesses immense opportunities, it doesn't guarantee success. An organization that can offer an easy-to-learn and easy-to-integrate solution to business problems is likely to succeed.
Read our blog, where we have highlighted the advantages of outsourcing SAAS development.
To go beyond our users' standard expectations, we took the time to invite you to learn 6 secrets to build a successful SaaS platform?
1. User Experience & Design
A great mobile user experience and slick design are crucial factors in success at a time when the internet has become a necessity and most people are using smartphones. When it comes to engaging, converting, and retaining customers, other factors such as User Experience and User Interface should be considered.
2. Product Requirement Prioritization
To develop a SaaS product, you must determine the crucial features. As a first step, you must consider two major concerns.
Features
To provide value to your customers, you need to think about what features you should include. Research and analysis are necessary to get a clear picture of your customer's thinking, because no matter what you think he or she may believe, the truth is always very different.
User Stories
We recommend that while listing out your SaaS requirements, you include user stories; short & simple descriptions of the features from the user's perspective.
3. Prepare a List of Deliverables
After the product requirements are outlined, then start with product designing. The design and Saas App development teams need to agree on a target "deliverable" as part of building a successful SaaS product.
Depending on the technical aspects of the project, some features may seem good on paper but may not be realizable. In this case, flexibility is a key to finding a solution.
4. Find a Great Offshore Developer That Gets You
Skills are necessary for creating wonders. You must develop your SaaS products with a dedicated team. Being able to manage your developers directly would be very beneficial if you wanted to control their work. Regardless of how far your product development has gone, you always have the option to alter your requirements.
5. Do Not Forget About Sales & Marketing
Assume as if no one knows about its fully-tested SaaS product once it has been built.
Advertise the product in the marketplace. As a result, you must implement your marketing strategy for SaaS promotion.
6) Customer Engagement Metrics
Product management and customer success teams closely monitors the new feature. Similarly, you need to focus on metrics that measure customer engagement. It's more competitive than ever in the SaaS market, so it's imperative to develop and implement product innovation strategies if you want to create a successful SaaS product.
The adoption of new features is an important step that helps you ensure customer retention as well as determine if your customers are following the roadmap that you have outlined for them to follow in the first place.
In addition, finding out the number of customers who initially tried a product's new features becomes vital. You should check whether the customers use the features on a continuous basis. Therefore, you need to monitor regularly how deep the adoption is, how long it takes, etc.
The more important metric, however, is the customer engagement and retention metric, which considers the number of actions and durations taken by your customers. You can use this data to determine the success level of your SaaS product.
Set up adoption and retention plans with certain triggers, followed by onboarding and activation processes. The elements above have a direct impact on conversions.
SAAS APP DEVELOPMENT SUCCESS BEGINS WITH CUSTOMER SUCCESS.
There is nothing like your Saas App Development company. Depending on their needs and preferences, your customers may have different preferences. They define success differently. They will have a different definition of customer success from another customer segment.
You will find the right path for your organization if you keep an open mind and listen to your users.
Having that mentality will position you well to achieve greater success with SaaS customers. -Oracle.
As a result, your customers will remain loyal to you (and your retention rate will be higher).
How we help companies build a successful SaaS business
At TechnoBrains, we religiously follow Agile methodology while building a dedicated scrum team as well as for a SaaS product. Result to that, our teams have freedom to work by themselves and manage their own work.
On a regular basis, we equip our team to deliver highest quality with the best time-to-market. As an outcome, our customers get an advantage from competitive business, which turn out to be a most satisfactory experience for our customers. Thus, for Saas App Development trust TechnoBrains.
FAQ
What makes SaaS App Development successful?
A SaaS company focuses on customer success, giving customers access to the latest products, removing friction in the payment process, and absorbing burdens for customers. The SaaS industry has experienced tremendous growth and sophistication since Salesforce introduced the term more than 20 years ago.
What is SaaS and how does it work?
With SaaS, access the data from anywhere with an internet connection and browser on any device, regardless of the device's operating system. Software vendors host and maintain the applications, databases, and servers in this web-based model
Why is SaaS so popular?
The SaaS solution combines simplicity, ease of access, and affordability so that businesses are able to use complicated IT infrastructure components and software components without significant expenditures. Large-scale enterprises like SAP and Oracle because of these reasons use SAAS.
Is Facebook a SaaS App?
"Software as a Service" is simply what SaaS means. Although Facebook is technically not a SaaS, it does provide much more functionality than any other product.