"Key Factors for Migrating Your Website To WordPress in 2022"
There is no doubt that the emergence of website development platforms has revolutionized web development. Compared to other platforms, WordPress is the most popular platform for website development. It appears that a large number of websites have already migrated to WordPress. Moving a website involves several steps. Nonetheless, there are some important things that we must keep in mind when migrating a website to WordPress.
WordPress is used by 43% of all websites on the Internet, including those without a content management system (CMS) or those that use a custom-coded CMS.
There are many ways to migrate a website to WordPress, some are small, some are large. Among the most common are:
URL change for website
Migration of content
Setting up a new theme or redesigning the website
Changing web hosts
All the above points can be combined at the end
In addition, moving a website to WordPress offers some major advantages, as illustrated in the image below.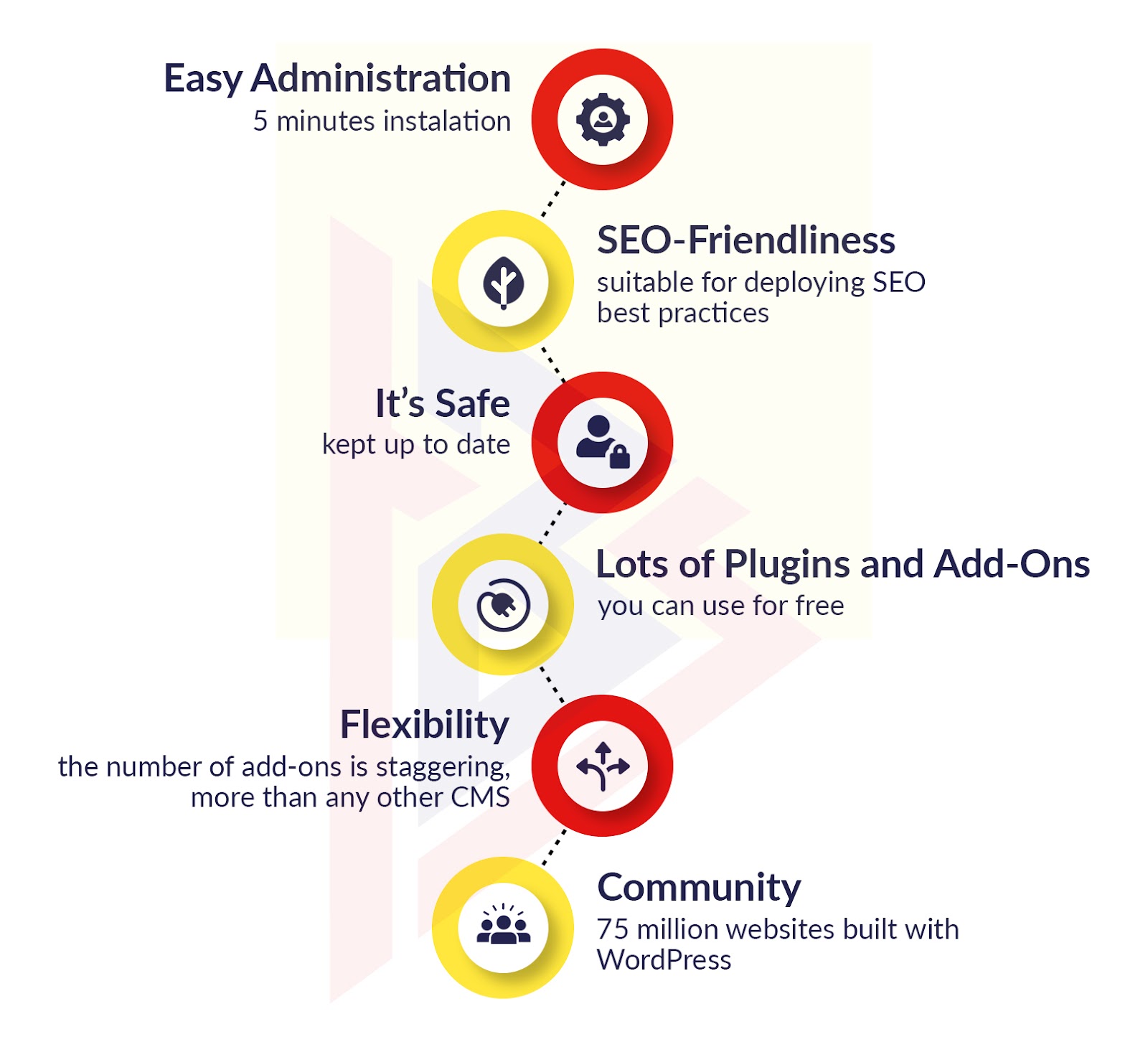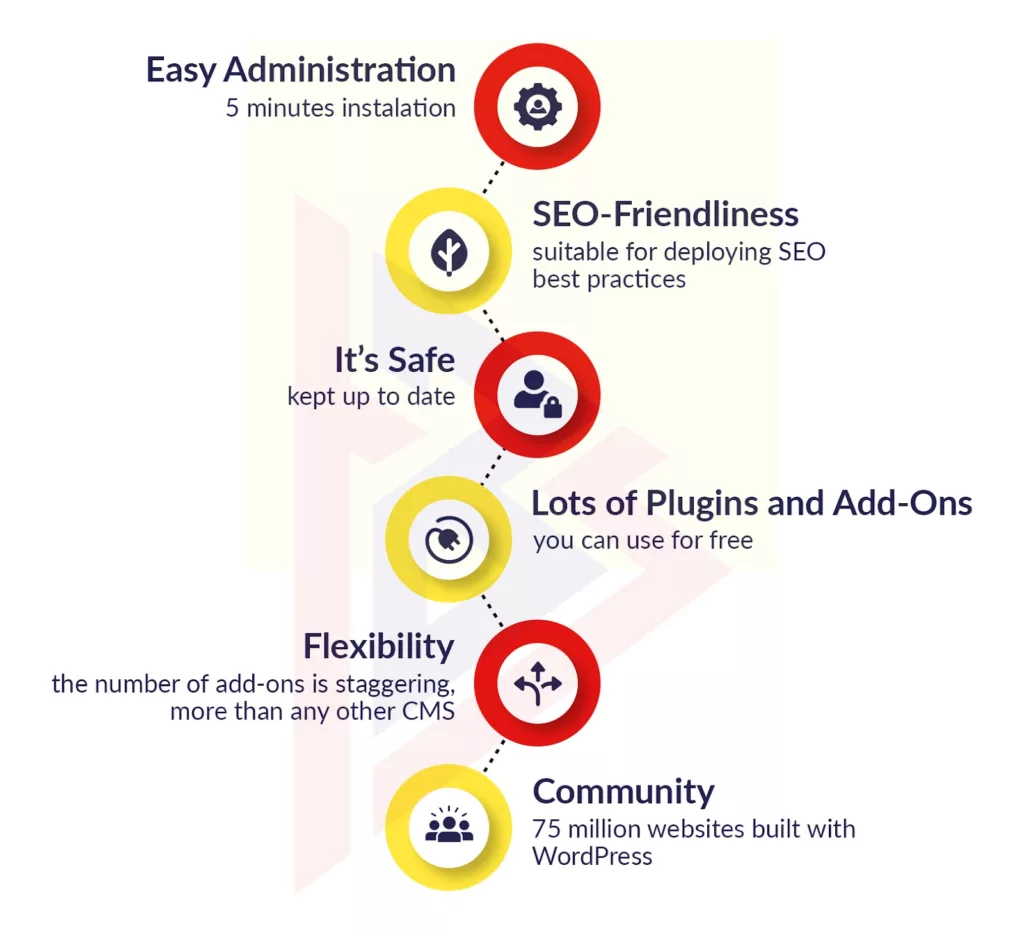 Advantages of migrating to WordPress from a custom website
In this blog, we will elaborate on the top 5 points to consider when migrating a website to WordPress
Migrating a website to a new platform can be challenging
First, let's look at the challenges that come with moving a website from one platform to another. This will be a new setup since the whole website is moving to a different platform. A new setup often presents numerous challenges, such as:
Loss of Search Engine Optimization
Content loss on the website
Creating custom designs for website pages
Optimizing web pages
And setting up custom features similar to old websites
The Top 5 Things To Consider When Migrating Your Website To WordPress
1. Maintaining The Correct URL Structure:
To begin, let's take a look at why maintaining the correct URL structure is imperative. It ensures the following:
Rankings on search engines are appropriate
and website visitors are steady
without any 404 errors
All pages of the website are available
As part of the website migration process to WordPress, the WordPress Migration Experts implement 301 redirects. The 301 redirect should be implemented by modifying the .htaccess file on the web server as well as using some WordPress plugins.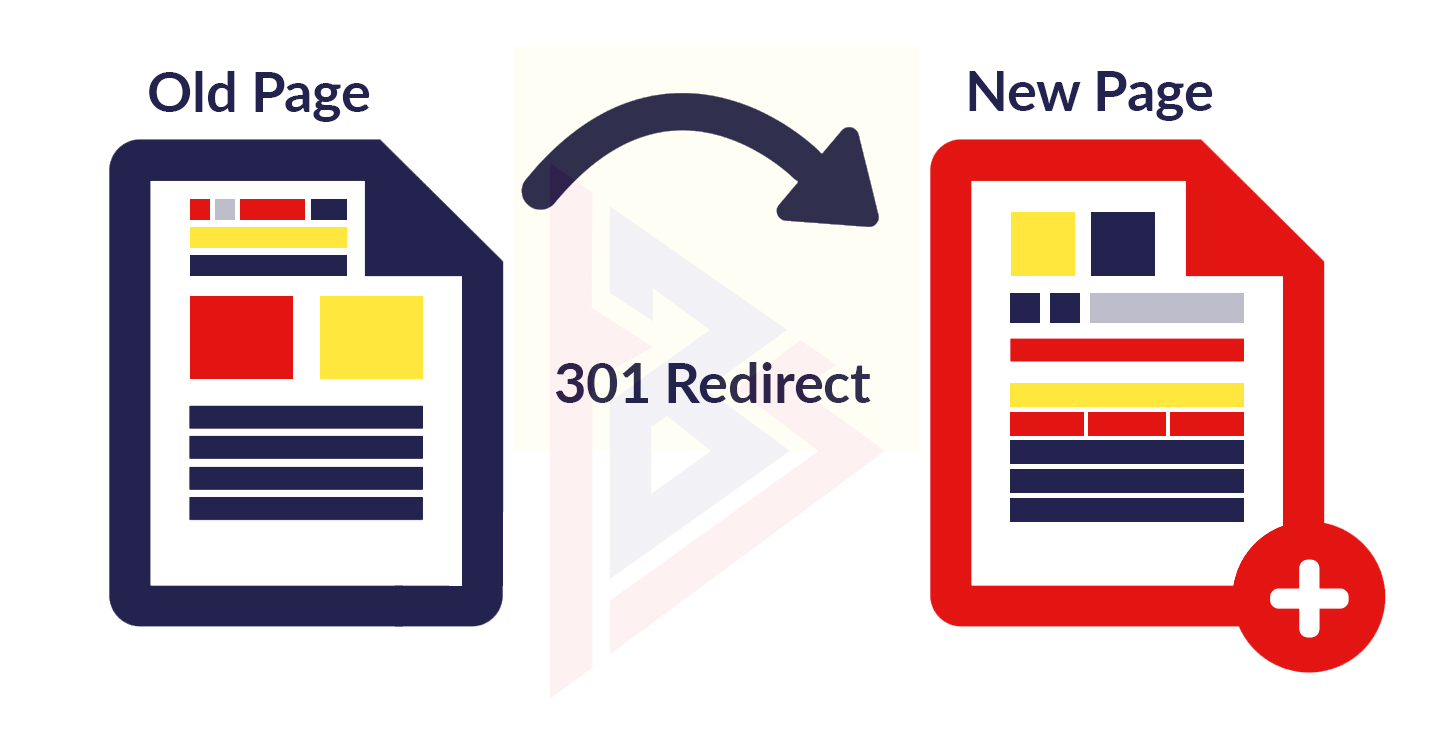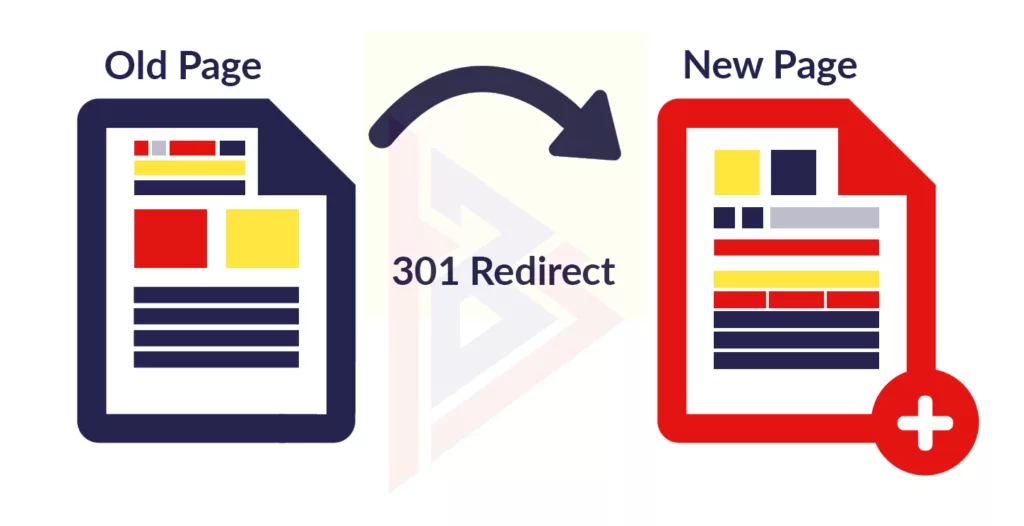 301 redirect for migrating a website to WordPress
Read here about the approximate cost of the development of a mobile app.
2. Migrating Content in a Reliable Way :
Proper migration of content from the old website to the new website is important to realize factors. A well-managed content will help :


The new migrated website must attract the right audience
in order to improve its performance on SERPs
in order to generate more sales or increase traffic to the website
A custom script is developed by WordPress developers for migrating content from Perch CMS to WordPress. Furthermore, experienced WordPress developers have a wealth of experience utilizing off-the-shelf WordPress plugins for data and content migration.
3. Setting up elegant design for website :
Interactions between a user and a website are made easier by a good user interface. It is responsible for:
Easy to use website navigation
facilitates customer satisfaction and increases website usability
usability, which benefits SEO and conversions
The site should have a responsive layout, which means it should be compatible with mobile devices.
Read here, why your next app should be developed in Flutter?
4. Including Custom Features And The Importance Of Them:
There are different functions on every website. In order to provide an exceptional user experience, it is often necessary to include custom features on the website in order to address the specific needs of businesses. These features contribute to:
Enhancing the user experience
through scalability of website features
would be the most effective method of offering diverse features on the website
5. Retaining good loading speeds after migration:
40% of consumers abandon a website if it takes more than 3 seconds to load and 47% expect a web page to load in 2 seconds or less.
It takes only a second to lose traffic, revenue, and credibility. In other words, it becomes very important that the website has a proper loading speed, for the following reasons:
An optimized website's speed makes a strong first impression on users
Search engine rankings are affected by website speed
The conversion rate of a website page decreases if it takes too long to load
For migrating the website to WordPress and maintaining accurate loading speed several tasks should be performed. Monitoring server performance regularly, optimizing images and removing unwanted plugins adhered to the latest coding standards, for example. The latest stable WordPress version should be also installed.
Read here about the approximate cost of the development of a mobile app.
Final Words
All of these factors contribute to creating a superior website and ultimately boost business. Good content, a good search engine ranking, fast loading speed, an elegant design, and of course custom features.


Are there any existing websites that aren't performing optimally? Are you interested in getting a new WordPress website designed and set up for your company?
Answer YES to the questions above! Contact us immediately. Our experienced WordPress developers will provide you with reliable and custom solutions that will meet your needs.