IoT in Healthcare: Trends, Advantages and Use Cases
The Internet of Things in healthcare may lead to numerous advancements when combined with cutting-edge technologies.
People and organizations were forced to adapt to new challenges and concepts — particularly social distancing — and to utilize cloud, IoT, and AI technologies to explore new use cases in the aftermath of the COVID-19 pandemic. The Internet of Things will be a big part of healthcare in 2021 and beyond.
Because of the ongoing pandemic, healthcare organizations might face initial implementation challenges, but the adoption of technology will continue to accelerate. The IEEE reported that 42% of 350 CIOs and CTOs who responded to its recent global survey said the pandemic motivated them to adopt IoT.
To address the current state of IoMT, several innovations have been introduced. Global healthcare IoT market size is expected to grow from $72.5 billion in 2020 to $188.2 billion by 2025. This represents a growth rate of 21.0% during the forecast period, according to Markets and Markets.
Furthermore, it illustrated the use of information-intensive IoT technologies in many Asian countries, including China, Japan, and India, in order to maintain health service standards.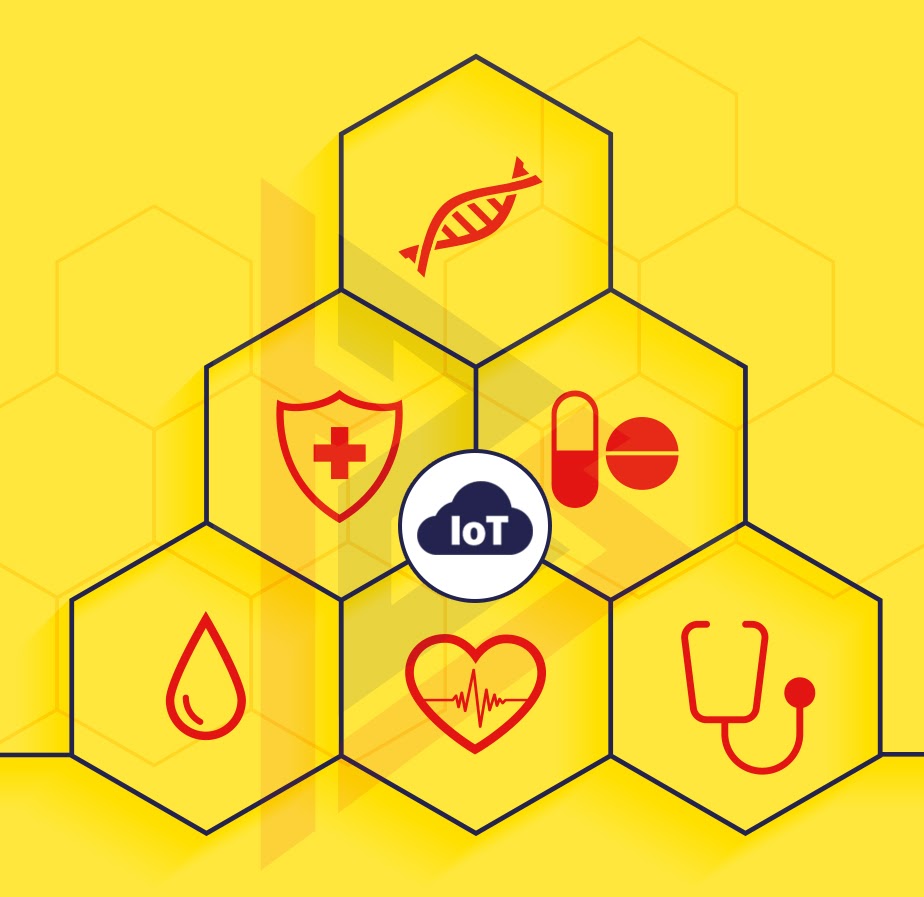 A Place of IoT in Healthcare
Modern medicine strives to improve, but that is a modest statement. All medical practices are transforming every day as progress accelerates 'without remorse'. As the world's best minds develop the latest advances in tech, healthcare evolves based on the possibilities of autonomous, self-learning solutions.
A rapid pace of development, however, is also accompanied by a strict necessity to keep up. From diagnostics to therapeutics, from pediatrics to complex surgery, all medical fields are either looking for or are already incorporating advanced technologies.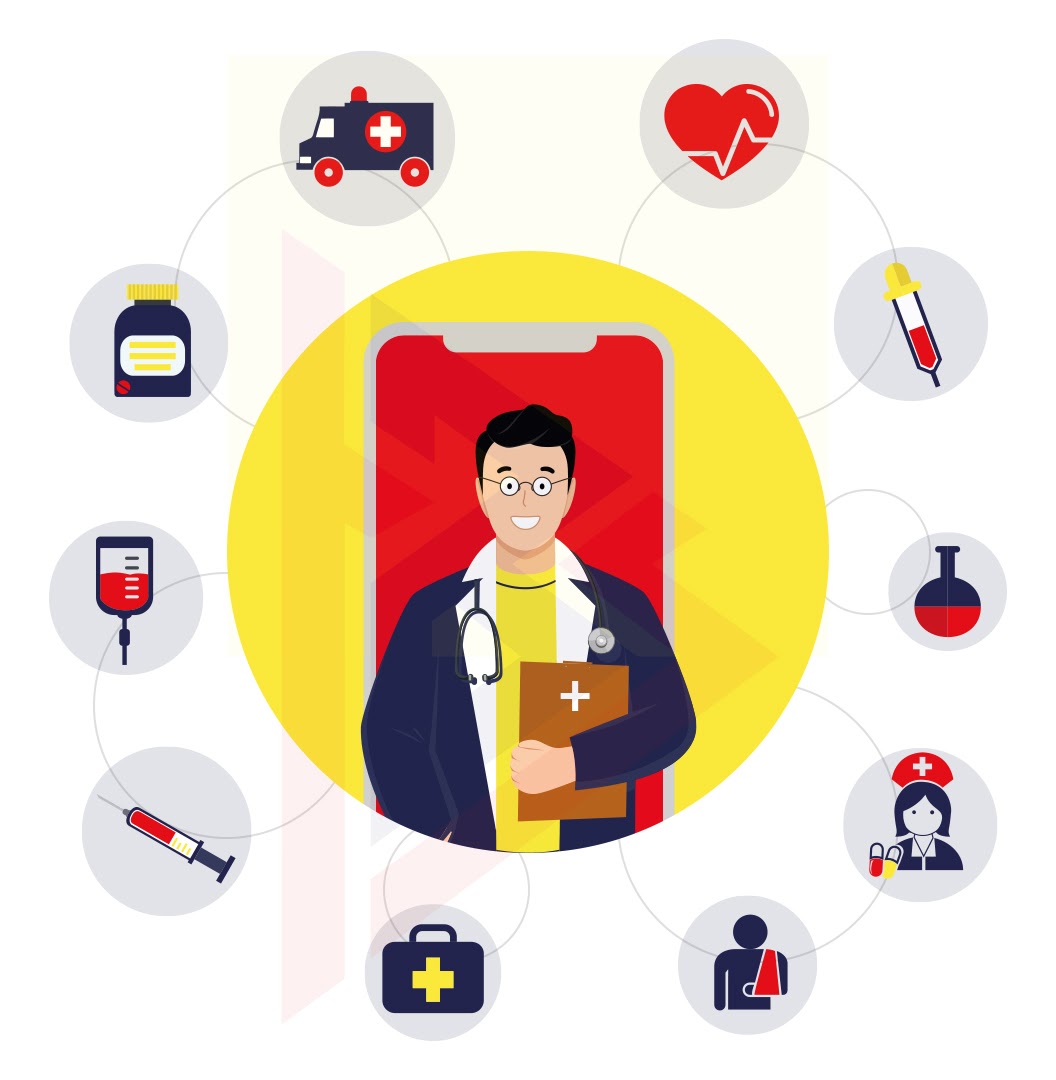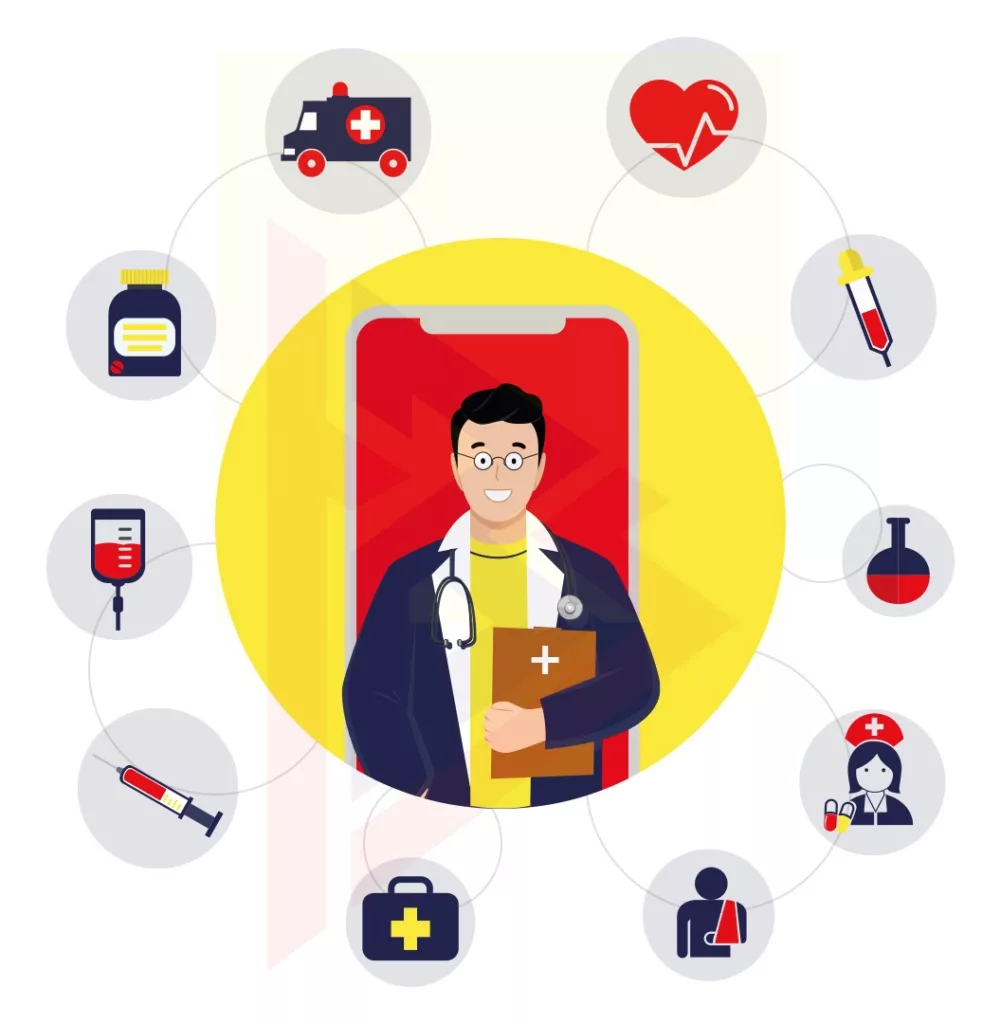 AI, machine learning – you name it – there are a lot of technologies to choose from. What particular tech concept or combination of concepts would provide sufficient monitoring and management power to support such a booming, global niche? IoT may provide the solution.
Despite its relative youth, the concept is already deeply entwined with healthcare systems. The Internet of Medical Things has become so popular that it is often called the Internet of Medical Things.
It is hard to overestimate the IoT's extensive capability for centralizing data and interconnecting devices. By using it, hospitals can organize their physical and digital infrastructure, perform health monitoring, and conduct remote treatment at a higher level. But let's delve a bit deeper into the potential of IoT in healthcare.
Explore More on Healthcare App Development Trends.


IoT Applications in Healthcare
With the Internet of Things, devices can communicate and exchange data within a centralized network. It is possible to gather all of that data in real-time, which provides a passive collection of analytical materials. As an enhancement for medical facilities, this means a regular hospital can become a smart hospital.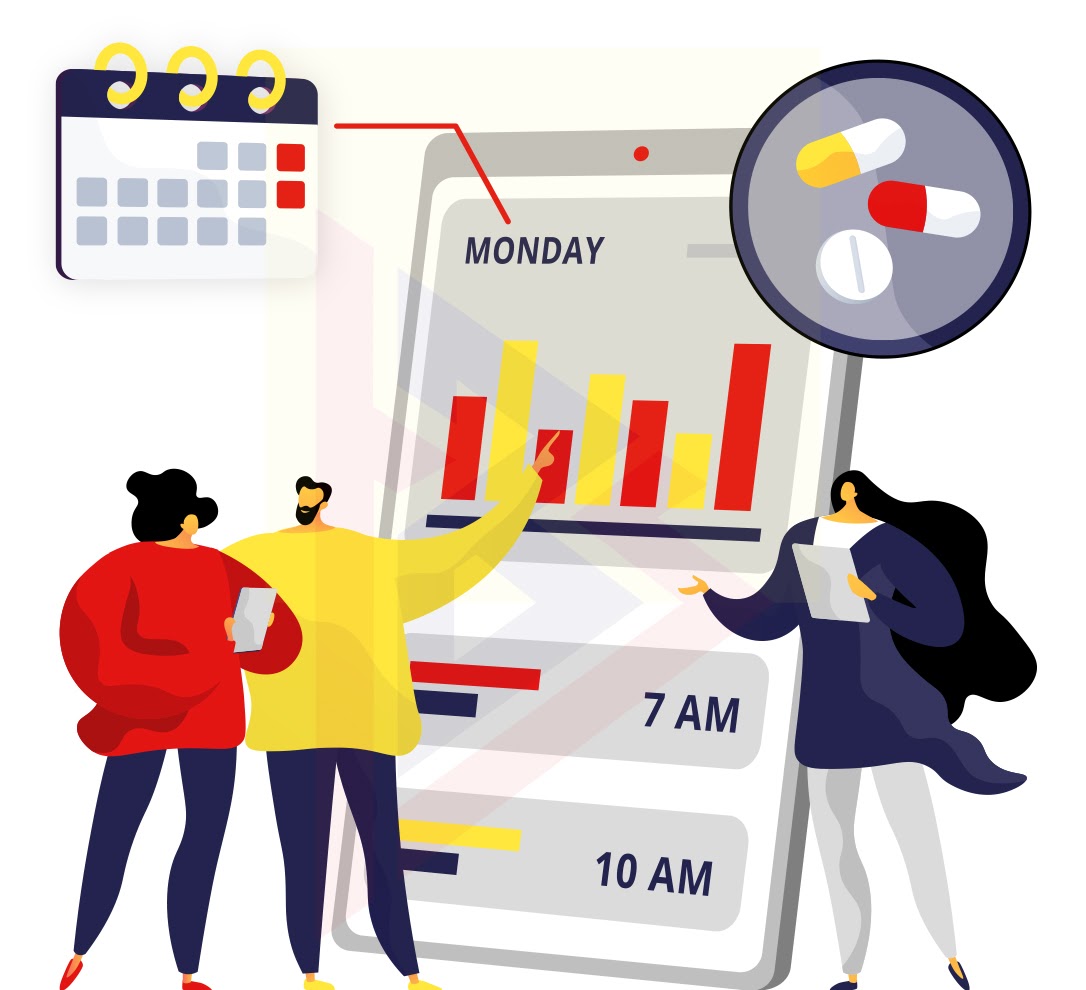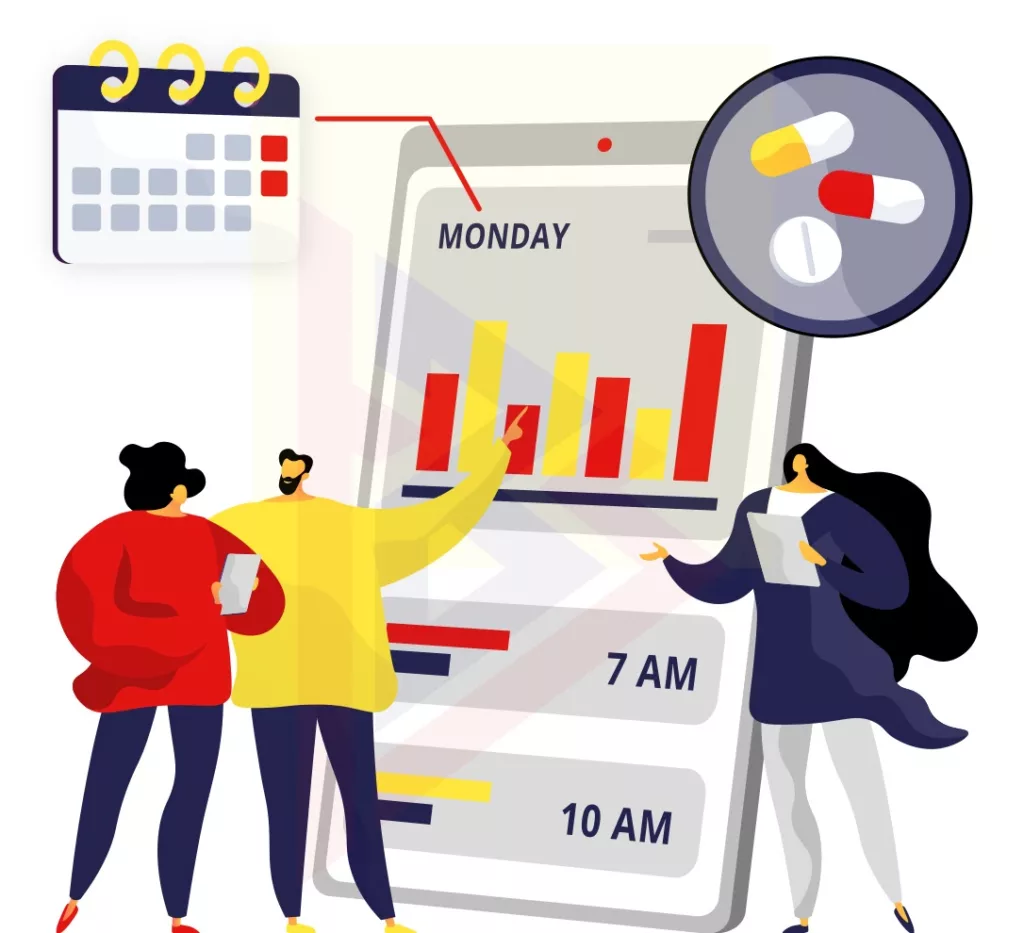 The facility is an advanced one where all data is centralized and tracked simultaneously. With these tech features, modern hospitals have many options to improve their efficiency, convenience, and even cost savings.
There are many more benefits of IoT applications in healthcare. This technology has a wide range of applications in medicine. Let's take a look at a few examples.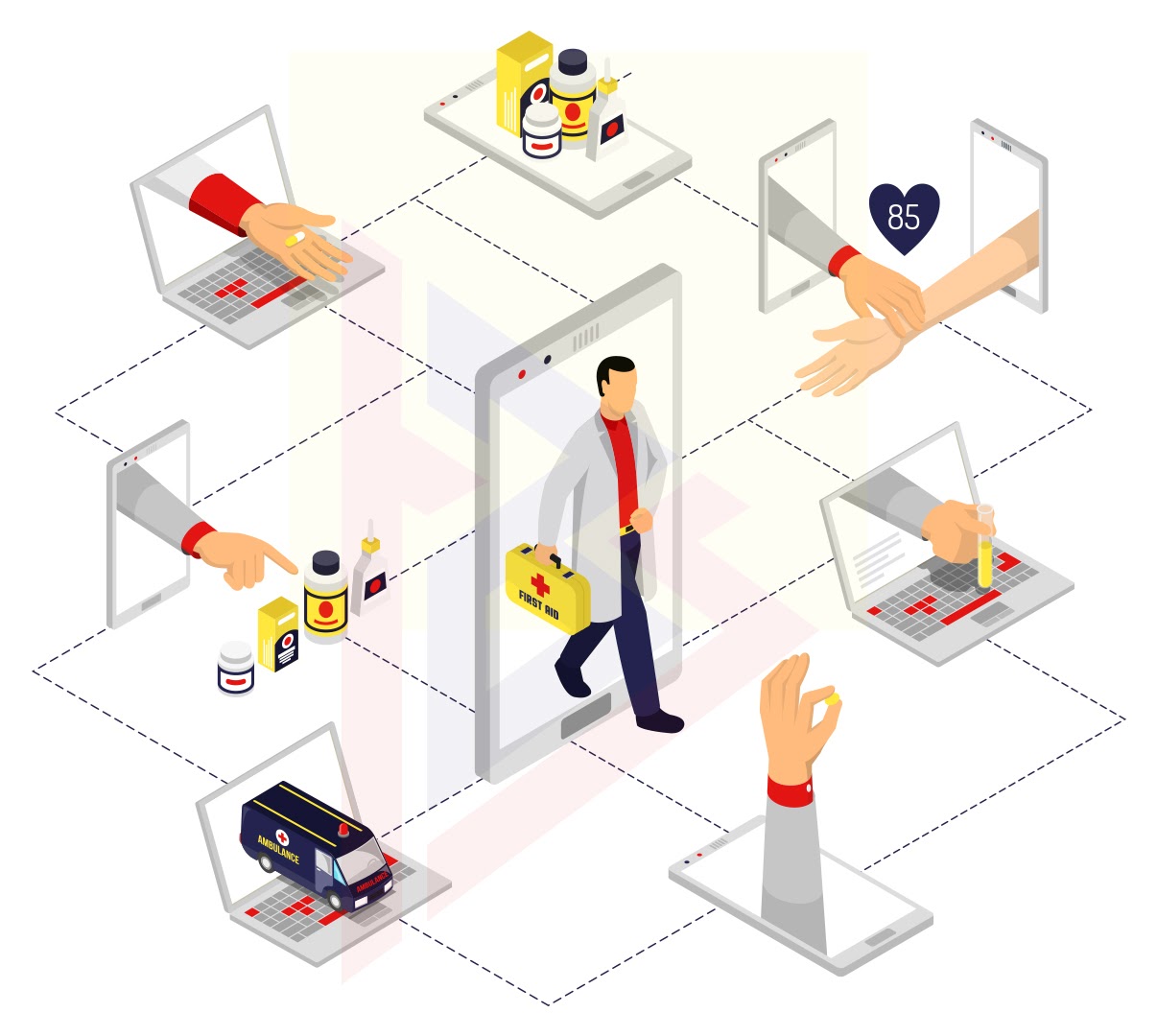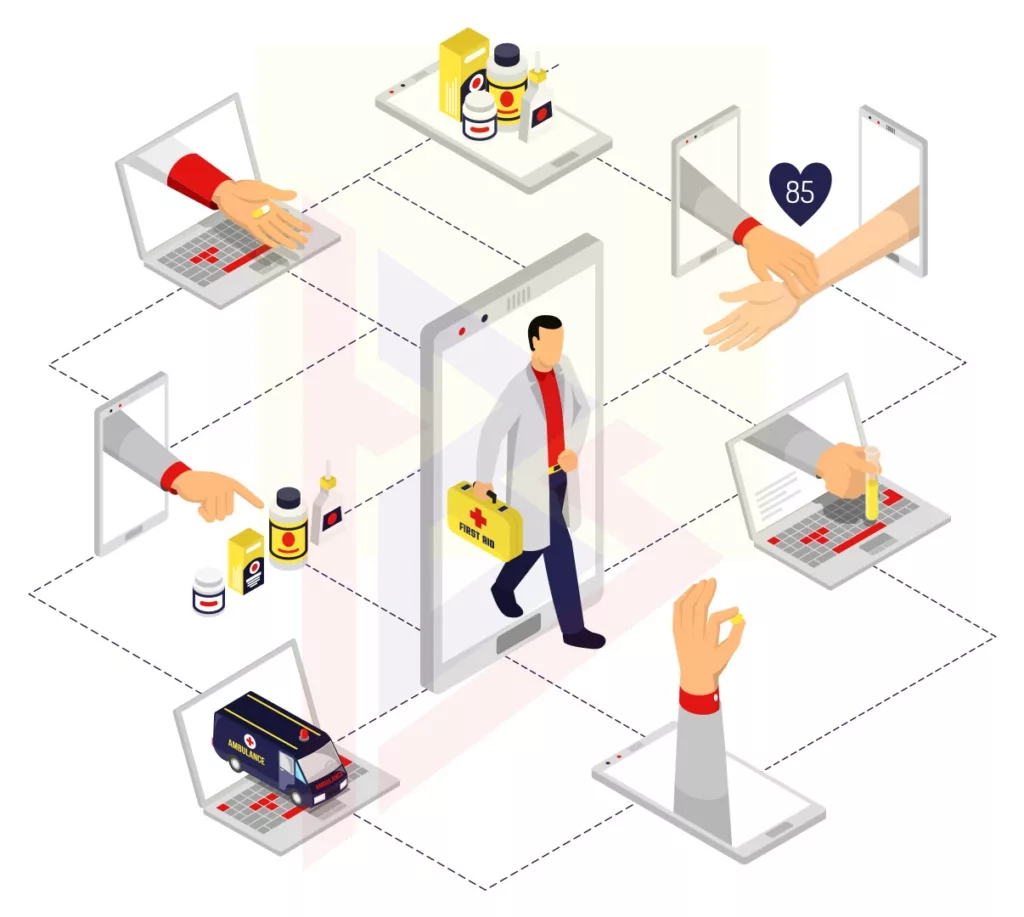 Remote patient monitoring
As of 2018, NHS England has announced its willingness to support remote diabetes treatment as a non-departmental public body of the Department of Health and Social Care. The announcement took place on World Diabetes Day 2018. CGMs (Continuous Glucose Monitors) are a possible solution. Once inserted into the arm of a patient, the device monitors blood glucose levels continuously.
You can easily access monitoring data using an Android or iOS device. Some of these products are available on the mass market, such as Freestyle Libre and Eversense. Diabetes research and treatment are greatly enhanced by smart health monitoring devices.
Throughout its 90-day life, the Eversense continuous glucose monitoring sensor can be implanted in the patient's arm.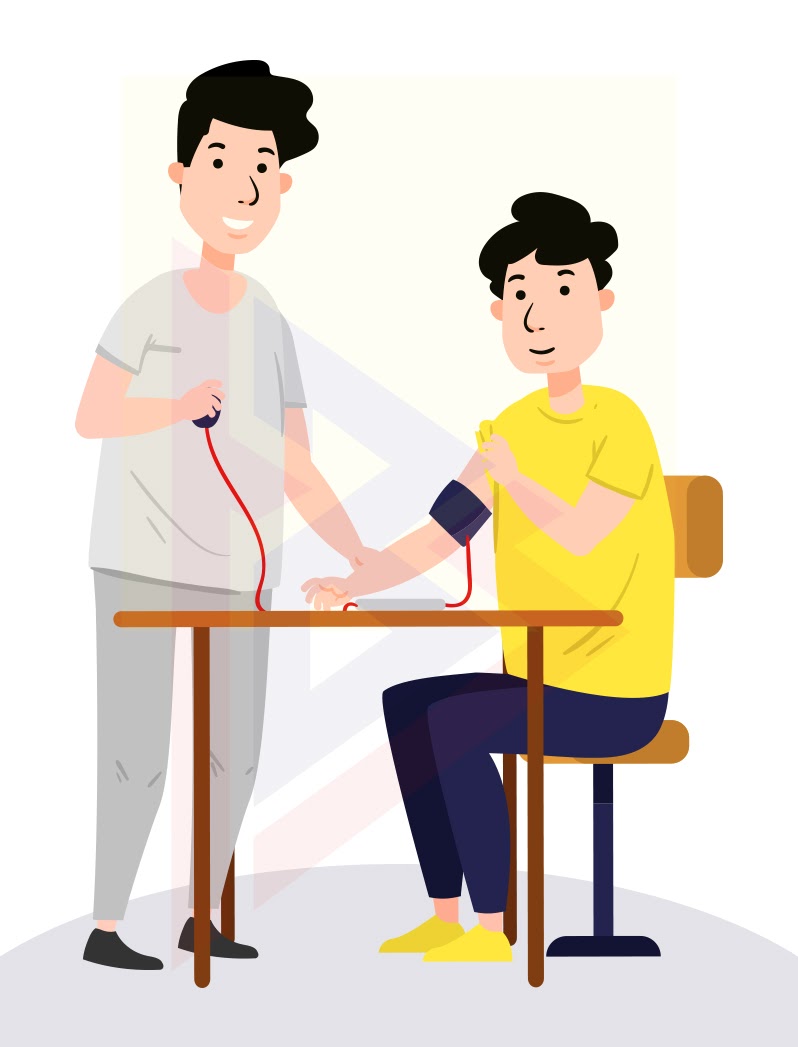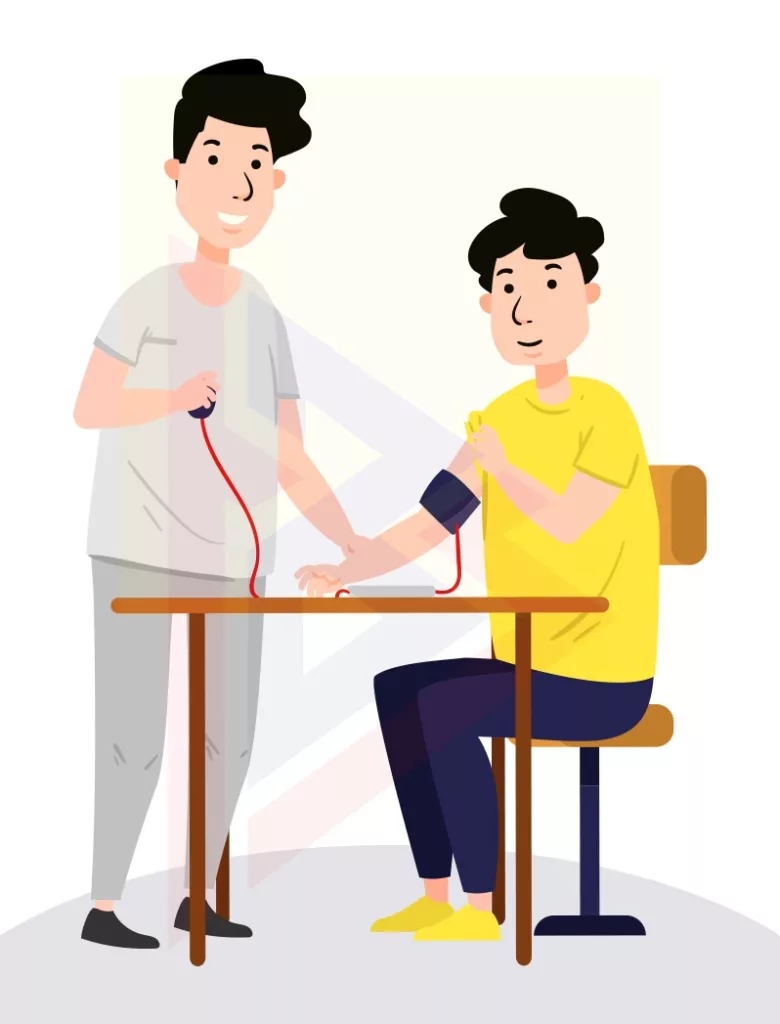 The use of remote capabilities (also known as telehealth) may make visits to the local hospital virtually unnecessary in other situations. This is especially helpful for people with mobility problems.
To further delve into the subject, the Internet of Things is capable of connecting and tracking virtually any medical sensor that is implanted into a human body. Medical help will be provided just in time for critical patients, as well as preventing cardiac arrests (MoMe Kardia from InfoBionic).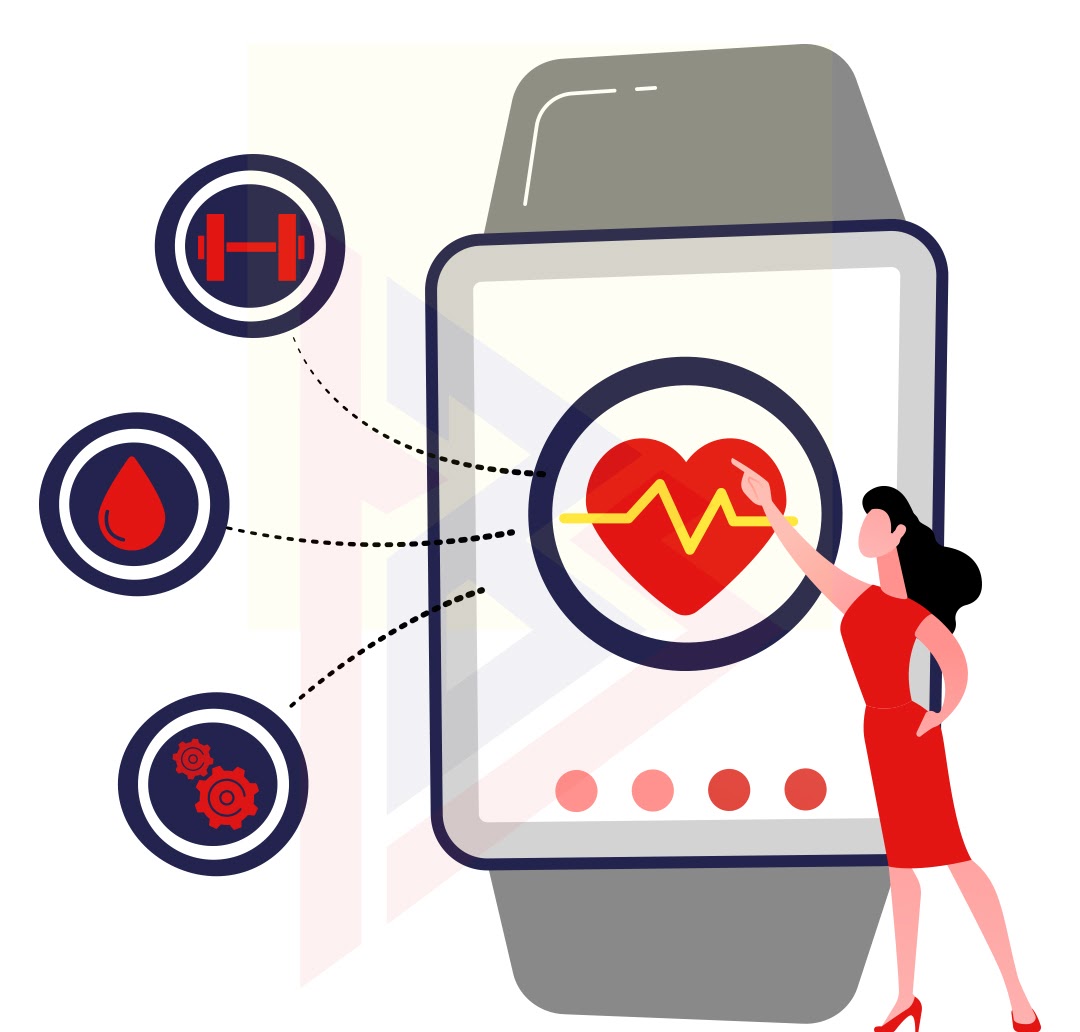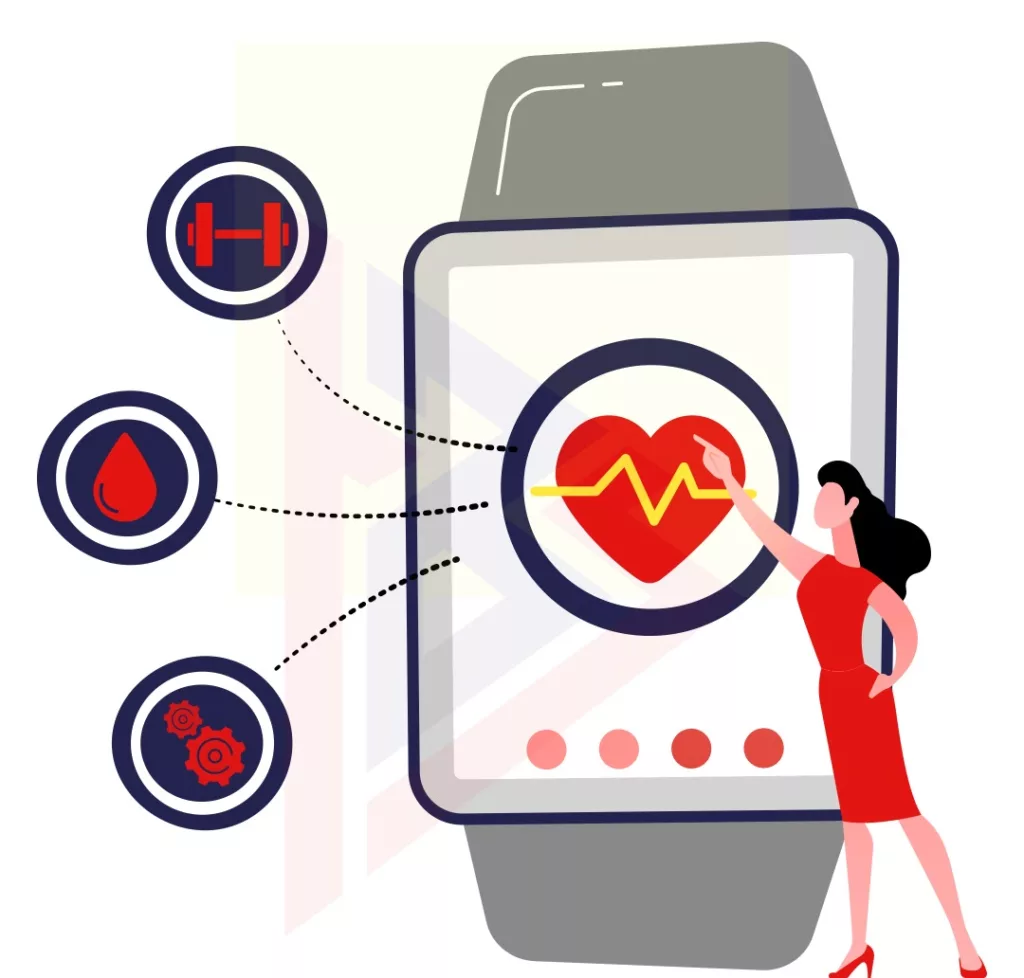 In real-time, InfoBionic's wearable cardiac tracker transmits ECG and motion data to the doctor.
Additional Resource, Medical Chatbots: The Future of the Healthcare.


Tracked ingestible sensors
According to a 2003 study conducted by the World Health Organization, about 50% of prescribed medications aren't taken correctly or are ignored. Proteus' ingestible sensors solution is one example of how to address this issue. Upon dissolution in the stomach, these sensors replace prescriptions and send a signal to a receiving device.
Proteus' 'smart pills' are amazing technological advances that will surely contribute to reducing the rate of incorrect, unnecessary consumption of important medical prescriptions. These are truly advanced methods of medication administration.
Its size is the same as a regular pill, even though Porteus Smart Pills are a cutting-edge piece of medical technology. There are also smart pills that contain tiny cameras, allowing users to view their body's interior environment. The Medtronic PillCam is an example.
Mobile health
Mobile health, which includes watching and managing one's health via mobile, can be a real lifesaver for modern patients since virtually everyone owns a smartphone. The mobile health industry makes a significant contribution to critical situations as well as regular treatment instances. Health tracking devices can be managed through mobile apps, as we have already discussed in the section titled 'Remote patient monitoring.'
There are only a few startups that are using their apps to gain market share. Apps like these can serve as a full-blown healthcare hub, providing access to valuable medical information, analyzing organism patterns, managing other body-inserted IoT sensors, and contacting your doctor with a single tap.
The solution is especially valuable for countries with underdeveloped healthcare systems where people cannot afford to visit hospitals regularly yet possess smartphones. As a result, governments are able to monitor the health of the population and compile massive statistics.
The App Store already has a number of apps with various functions and purposes:
Apps for managing medications;
There are Apps for fitness
Apps for tracking your body, activity, and sleep
Monitoring apps for pregnant women
Apps for recording individual health information
The list could go on and on. On a mobile application market compatible with your operating system, you can check it all out yourself.
Smart hospitals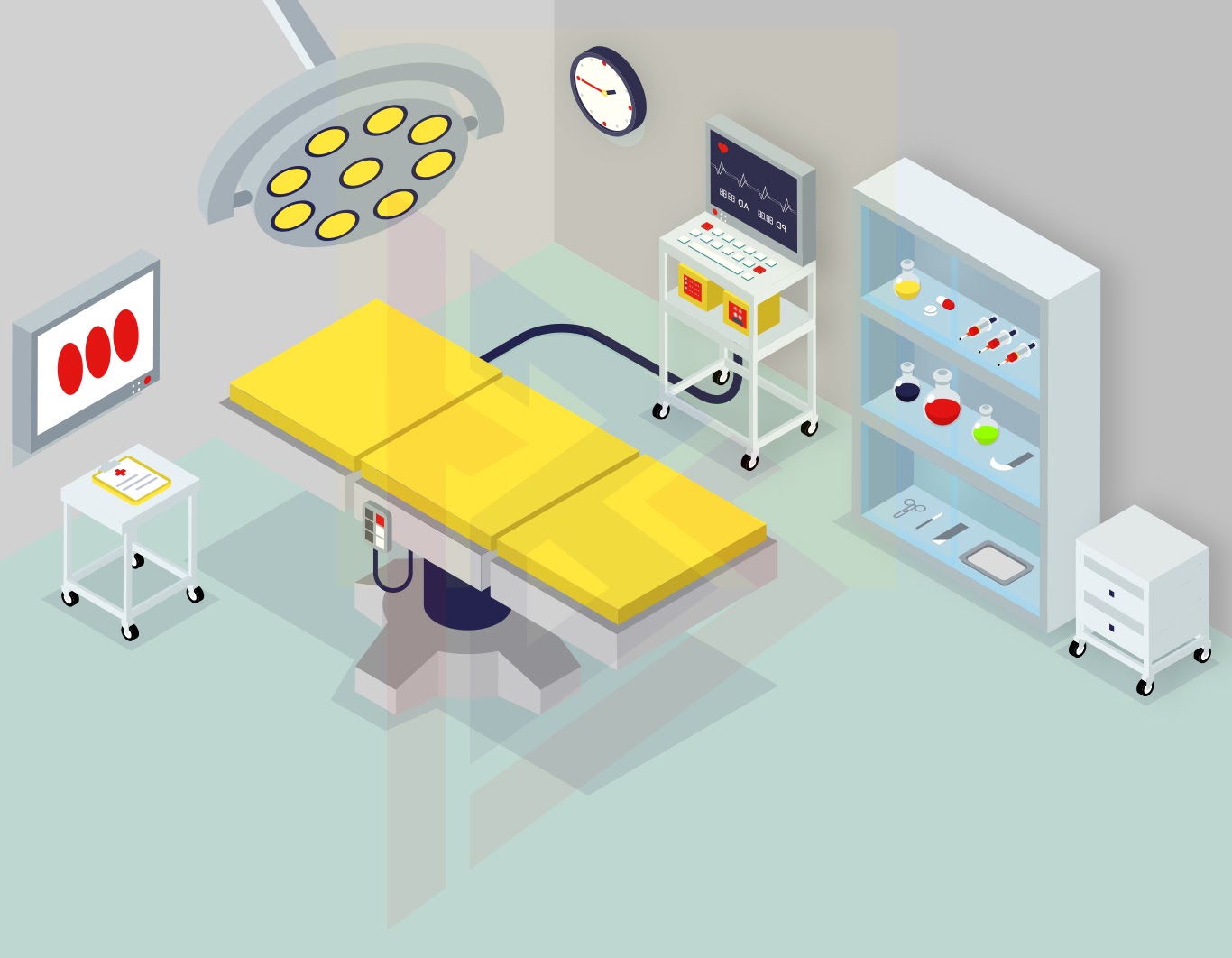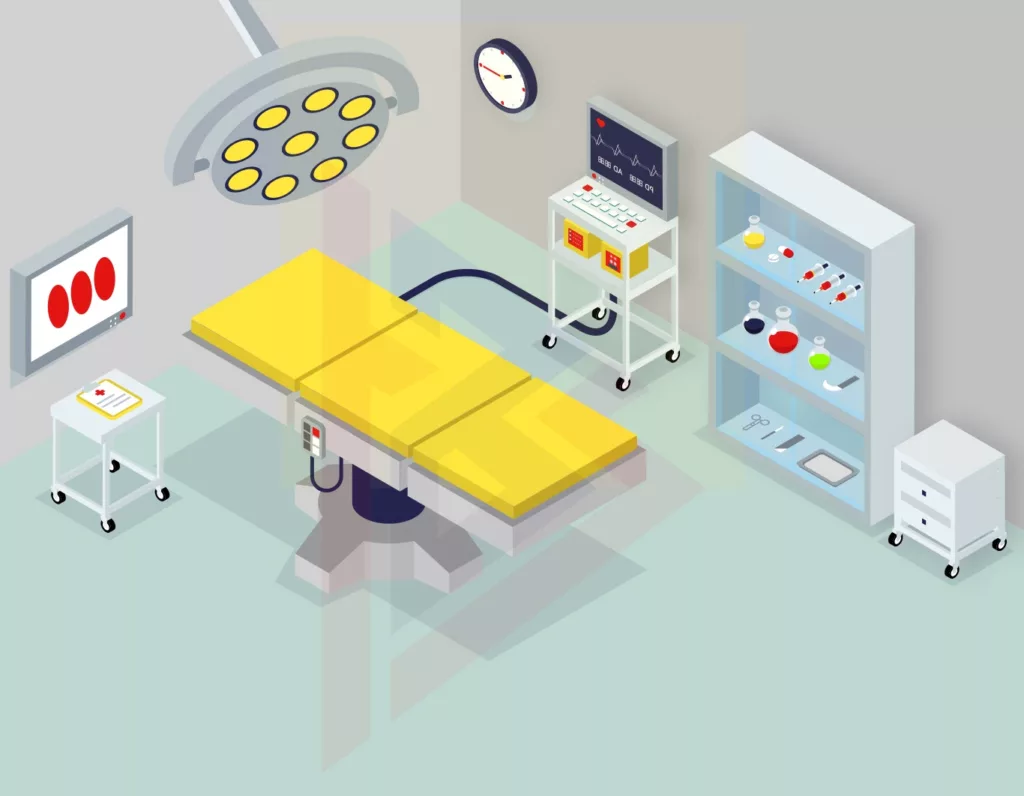 A vast majority of countries on the planet (even the developed ones) are unhappy with their flawed, difficult-to-manage hospital infrastructures. It is the enormous amount of paperwork, the long and frustrating lines, and the overwhelming workload doctors and nurses face that is at the root of the problem.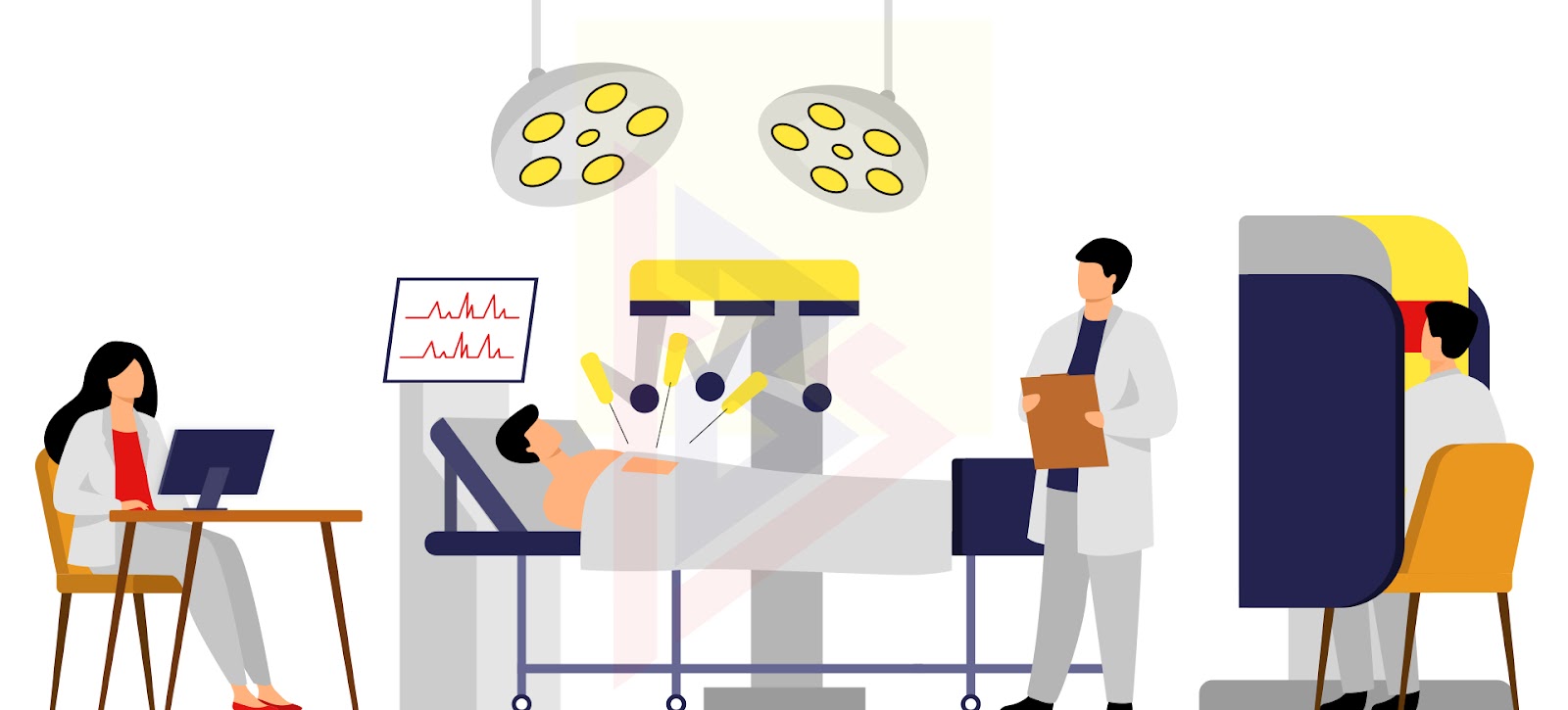 The integration of IoT solutions can turn around practically all such situations. With the help of blockchain and smart contracts, cumbersome, massive paper registers can be replaced by an automated, centralized database; an all-inclusive management system can receive submissions, control queues, and track staff members in real-time via smartphones; all equipment can also be monitored and managed remotely (e.g., shutting down in an emergency).


Investing in such innovations can significantly reduce hospital costs, protect forests, and make patient and medical staff lives easier. A smart automated solution will also result in increased productivity as it can identify health problems immediately, which would otherwise require months of live doctor diagnosis.
Improved treatment for chronic diseases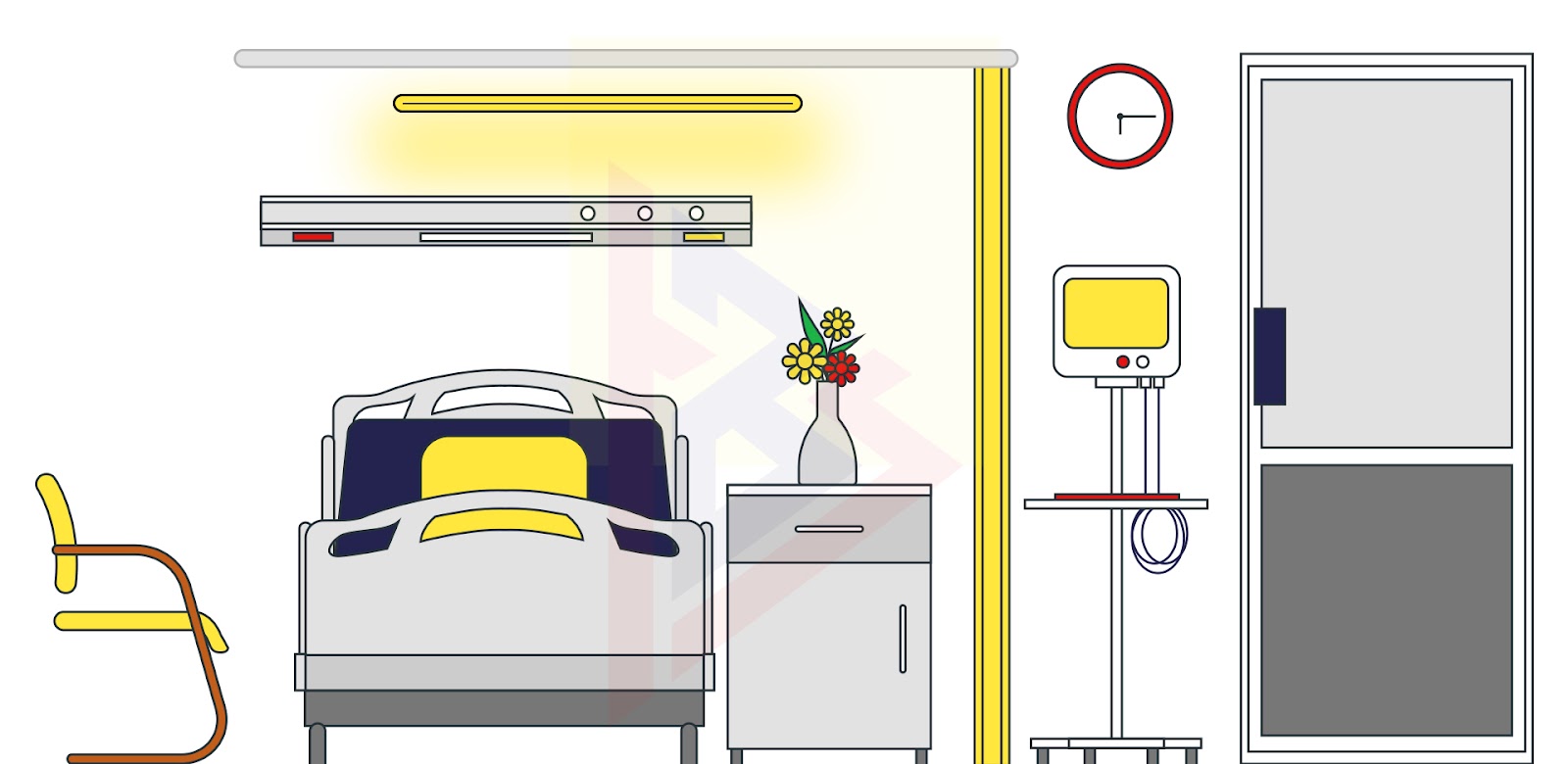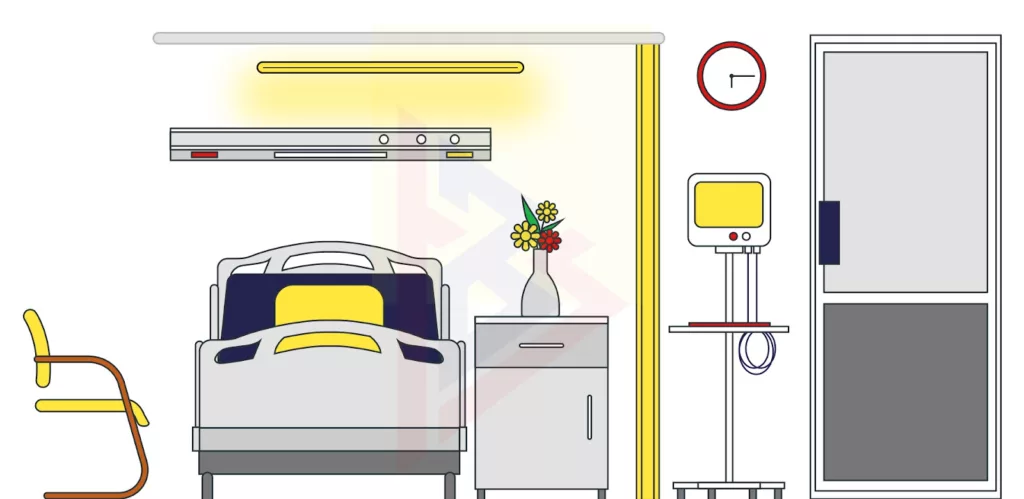 Through the use of wearables, sensors, data analytics, and mobile technology, chronic diseases can be treated more efficiently and effectively.
The issue is that recurring health issues must be tracked over time and analyzed. Identifying trends in disease fluctuations and juxtaposing them to determine the most effective treatment method can be done that way.
All of that tech allows doing just that, with many additional capabilities provided by the integration of blockchain and artificial intelligence. As difficult and underexplored as chronic health issues are, this is crucial.
Challenges of IoT in Healthcare
Despite the fact that the Internet of Medical Things appears to be a highly efficient and revolutionary tech concept, there are some major challenges that must be overcome until IoT is fully implemented in healthcare. A large, game-changing integration like this entails a variety of technical difficulties and adaptation challenges. The main include:
Initiatives that need to be developed. There is still a long way to go for many IoMT initiatives addressing chronic diseases or any other issues. In order to achieve regular enhancement results, this technological niche as a whole must grow significantly.
There may not be enough memory available. There is a huge amount of data generated by IoT sensors and devices, which must be analyzed because it is important. All these volumes of information must be stored in indefinite data repositories.
There is a problem with regular updates. Many hardware solutions come with as many software tools to manage and power them. To work smoothly and stay at its latest version, the software must be updated on a regular basis. The constant updating will take a lot of time and effort and could result in many technical problems.
Data security for sensitive personal information. A hardware-based Internet-enabled medicine is one that uses the Internet for its functionality. The Internet is susceptible to hacking and breaching. Potentially sensitive private data can be undermined due to this.
Regulations in global healthcare. Regulatory bodies worldwide must still approve the IoMT. Due to formalities, many innovations may be delayed for some time.
See Also, Importance of Upgrade your Healthcare System.
Advantages and Disadvantages of IoT in Healthcare
There are, indeed, downsides as well as benefits to the medical IoT when considering the above-mentioned challenges.
Advantages of IoT in healthcare
'All-encompassing' connections between health devices and data centralization have many significant benefits, such as:
A complete technological upgrade. By eliminating hospital visits, passively collecting and deeply analyzing important health data, etc. All these advanced technology capabilities galore have already been contemplated enough. Innovations in the IoMT are sure to be spectacular.
Savings in costs. IoT in healthcare has the advantage of reducing costs by managing and 'employing' efficient autonomous systems. The situation is even better when it comes to patient costs since fewer hospital journeys and faster diagnosis and treatment mean fewer expenses.
Obtaining accessibility. Physicians can access all the necessary data on command and monitor patient conditions in real-time without having to leave their offices.
Disadvantages of IoT in healthcare
On the other hand, the massive implementation of IoT in healthcare has a number of downsides, including:
There is a risk of privacy being compromised. Systems become hacked, as we have already mentioned. There will need to be a great deal of attention given to data security, which will require substantial additional spending.
Centralization is accessed without authorization. It is possible that dishonest interlopers could get access to centralized systems and accomplish malicious purposes.
Regulations governing global healthcare. Governmental medical establishments that integrate the IoT into their workflow must follow strict guidelines issued by international health authorities. Such guidelines may limit capabilities to some extent.
IoT Trends in Healthcare of 2023
The majority of startups will implement several IoMT trends in 2023.


The market continues to be dominated by wearables. Apple and Android are upgrading and enhancing their original wearables to include additional health-tracking features. As a result, a variety of various-purpose mini devices have sprung up all over the world.
Surgical robotics have become commonplace. On more than one occasion, robotic surgical instruments have proven more accurate than real doctors. Technology is definitely in the spotlight, but there are still some limitations and risks involved. It is likely to become more popular in the near future.
The IoT can be integrated with other prominent technologies to broaden its possibilities. Artificial Intelligence, Augmented Reality, Machine Learning, Big Data, blockchain, and smart contracts – these technologies expand the capabilities of IoT even further. Artificial intelligence is already more accurate and better at predicting, for instance, the occurrence of breast cancer in women.
Future of IoT in Healthcare
By 2023, full-blown smart hospitals, mobile health as a regular thing on a global scale, and reduced physical visits to hospitals will be the norm – this is an approximate picture of the Internet of Things' success. However, as young as the concept is, it isn't really considered new by hospitals of today. It is either deploying major IoT techniques and capabilities or already has parts that have been enhanced and are in the process of being calibrated.
It is expected that by the end of 2023, almost 90% of healthcare establishments and organizations worldwide will use IoT as a regular in-house tool. The 'now' of IoT in healthcare is vibrant, and its future looks even more promising.
Summary
In a field as crucial as healthcare, the Internet of Things can be nothing short of a revolution. Many challenges remain, particularly in the area of technology.
The concept seems to be doing well, even though there are currently some downsides as well as benefits.
Our hypothesis is that if you ask most medical professionals about their opinion on the subject, they will say that the only logical approach to medical advancement is integrating and adapting IoMT fully.
Then, you can enjoy the life-saving, health-improving fruits of massive technological progress.
You can contact us via a website form or a live chat widget if you need experienced embedded firmware and hardware developers for your IoT application. With over 8 years of experience in embedded systems, our team of wellness software development has completed numerous projects. Please contact us if you need assistance.