Top Ecommerce Trends for 2023
It feels like only yesterday that we were all marveling at the decade's technical advancements. However, as the year 2023 reaches its midway, it's time to consider which new technologies will dominate the e-commerce industry in the future years.
People are increasingly shopping online. Indeed, Insider Intelligence predicts that worldwide B2C eCommerce sales will reach $6 trillion by 2024. To remain competitive, businesses must keep up with cutting-edge eCommerce technology advances. In this article, we will discuss the top 6 eCommerce trends to watch this year.
What is eCommerce?
Electronic commerce or eCommerce, is the act of purchasing and selling products and services through the Internet.
Online retailers enable users to exchange goods and services online without regard for time or geographic constraints. eCommerce has grown at a breakneck pace over the last decade, as more people than ever before utilize technology to access products and services from all over the world.
Also Read, Best eCommerce Business Model.
What are the Benefits of eCommerce?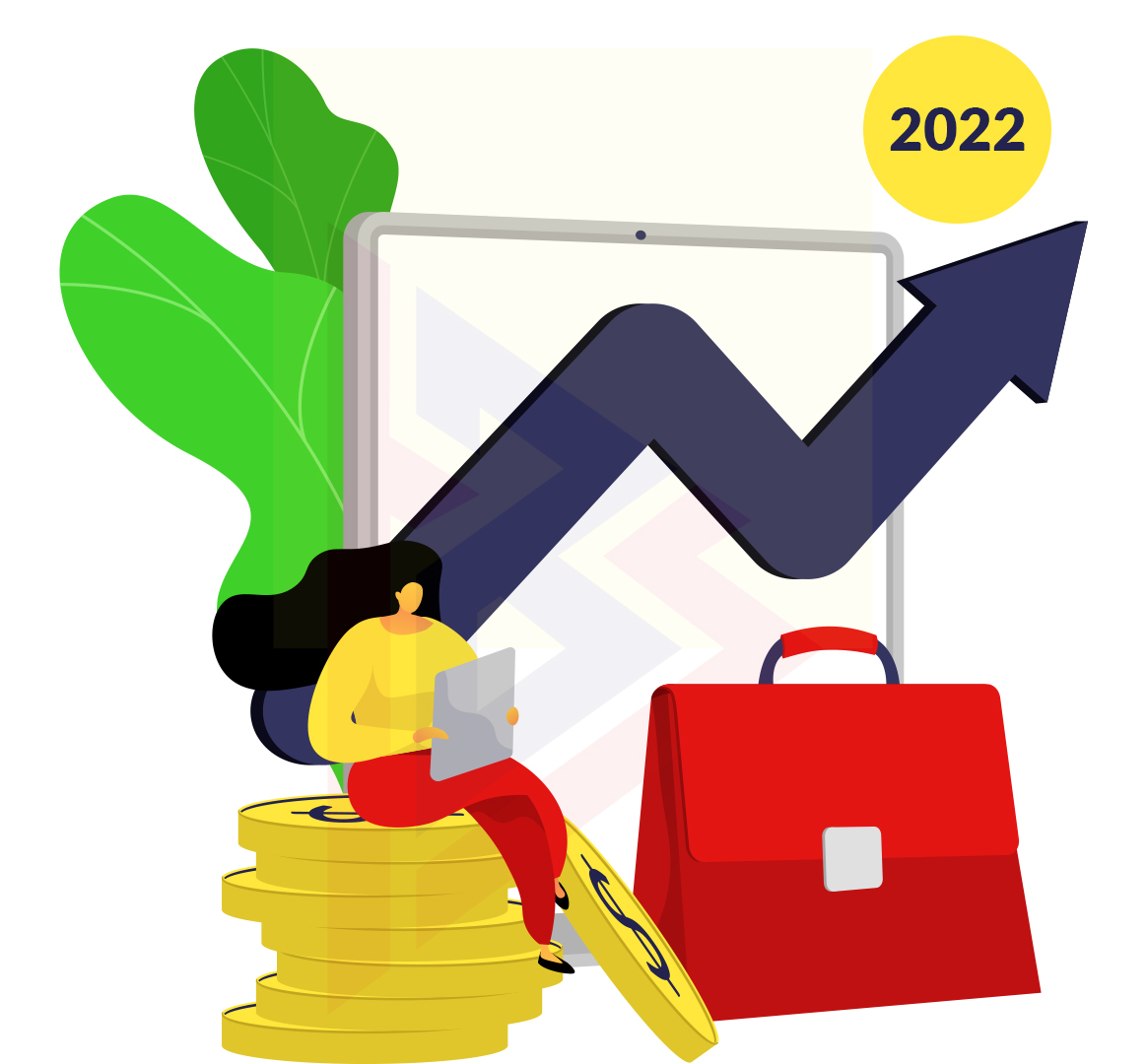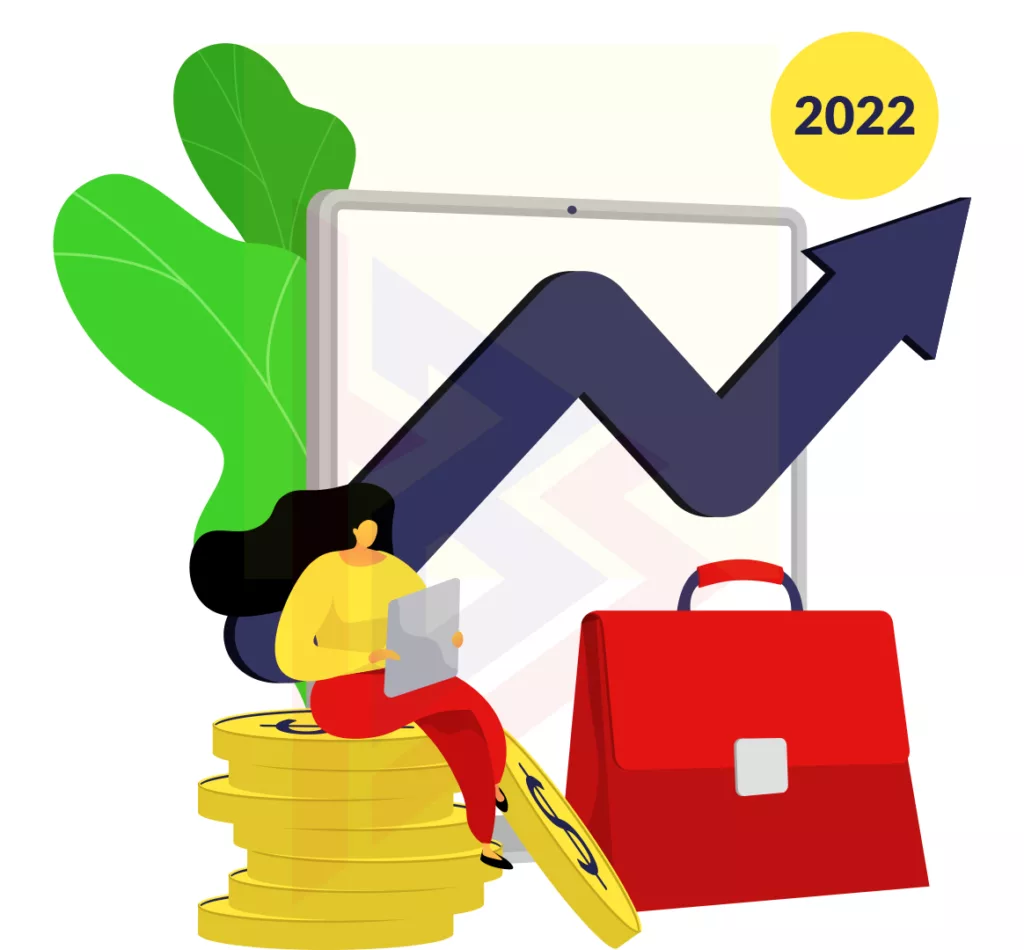 E-commerce has been accelerating its growth. These internet platforms have transformed many businesses by providing advantages over brick-and-mortar locations and making it easier than ever for enterprises to sell things online. eCommerce has numerous advantages for both consumers and merchants:
Convenience – Don't worry about finding a parking space in a crowded mall or fighting traffic. Consumers can shop online from anywhere at any time, which provides a convenient shopping experience.
Price comparisons – Nowadays, consumers can easily find the best deals online by comparing prices using online price comparison tools. Shopping on e-commerce platforms has never been easier.
Reduced costs – The elimination of brick-and-mortar stores allows businesses to reduce costs. Online stores also typically have lower overhead costs than traditional stores, which can result in consumers saving more money.
Global reach –  Across the globe, businesses can market and sell their products using eCommerce platforms.
Seamless buying experience – Consumers can shop online with just a few clicks of a mouse, thanks to eCommerce platforms.
Improved customer service – Due to E-commerce platforms' access to more customer data, businesses can offer better customer service and be more responsive to customers than through traditional channels.
eCommerce Trends in this Year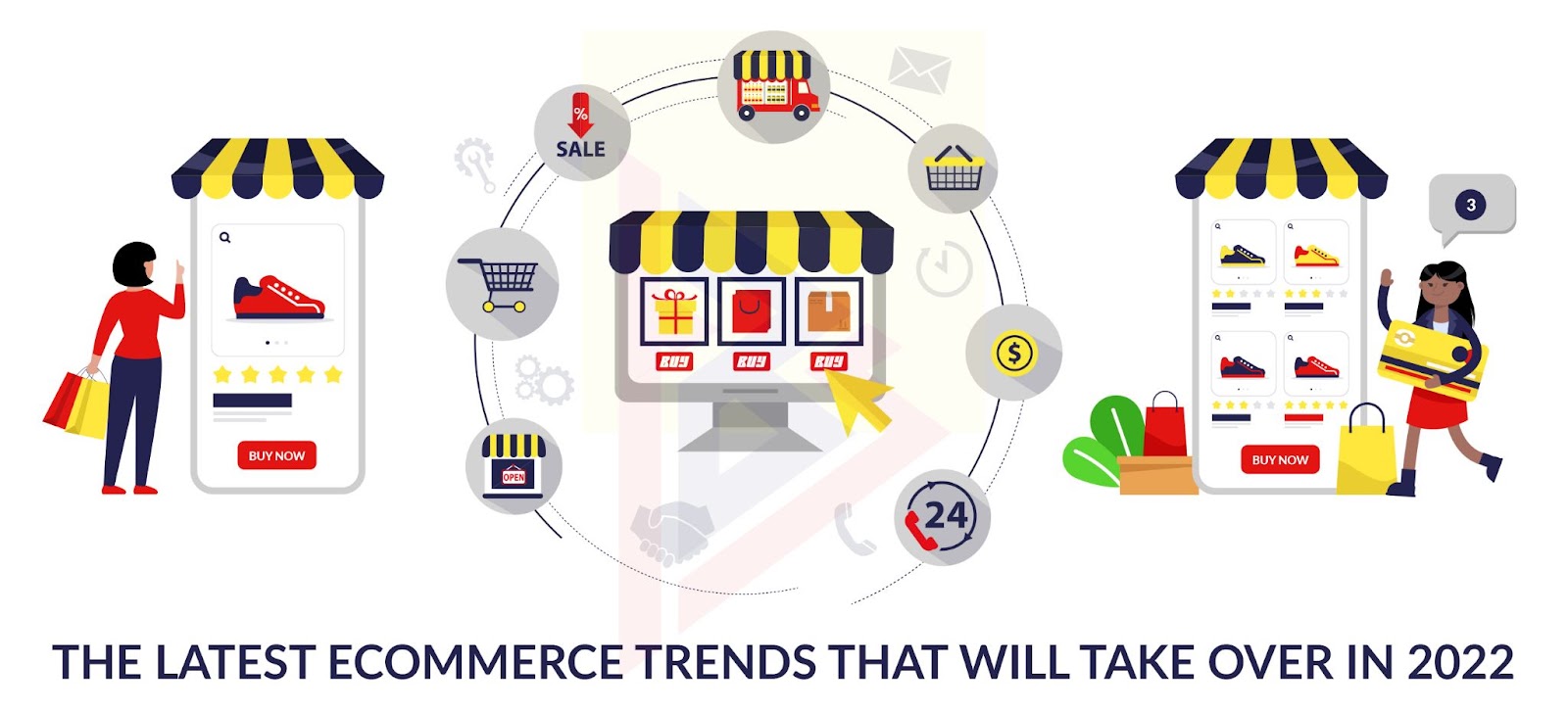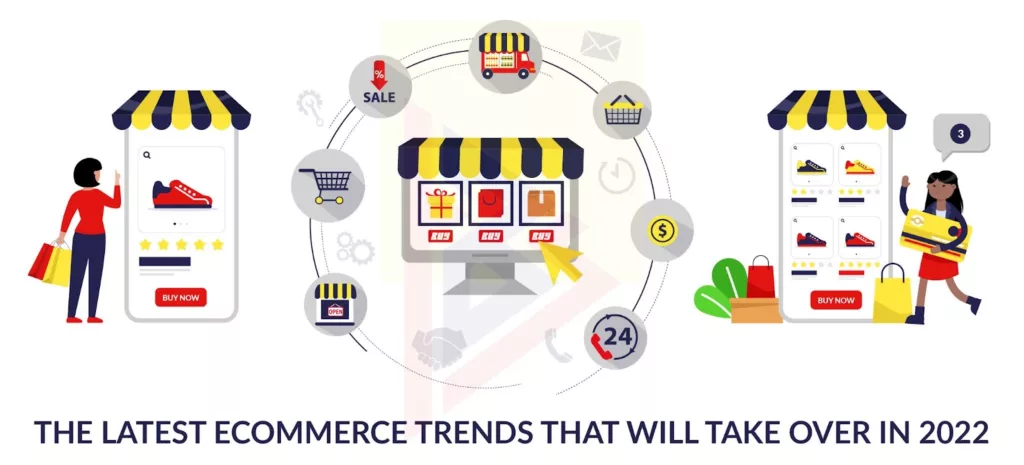 The eCommerce market is booming, with a rising number of enterprises shifting their operations to online platforms. Competition and the requirement for firms to embrace cutting-edge e-commerce technologies increase in tandem with this expansion. Let's have a look at the trends that will emerge in 2023.
Augmented Reality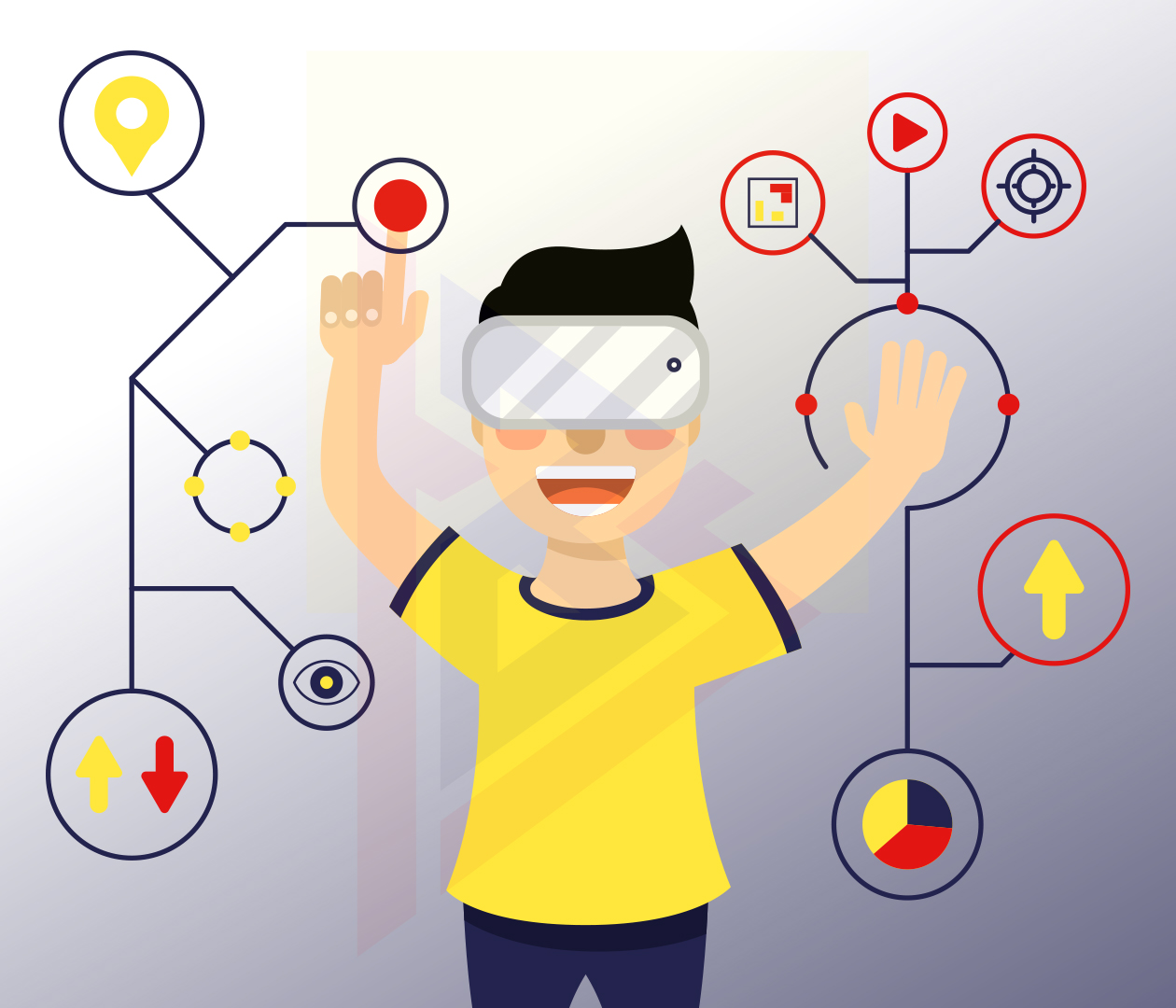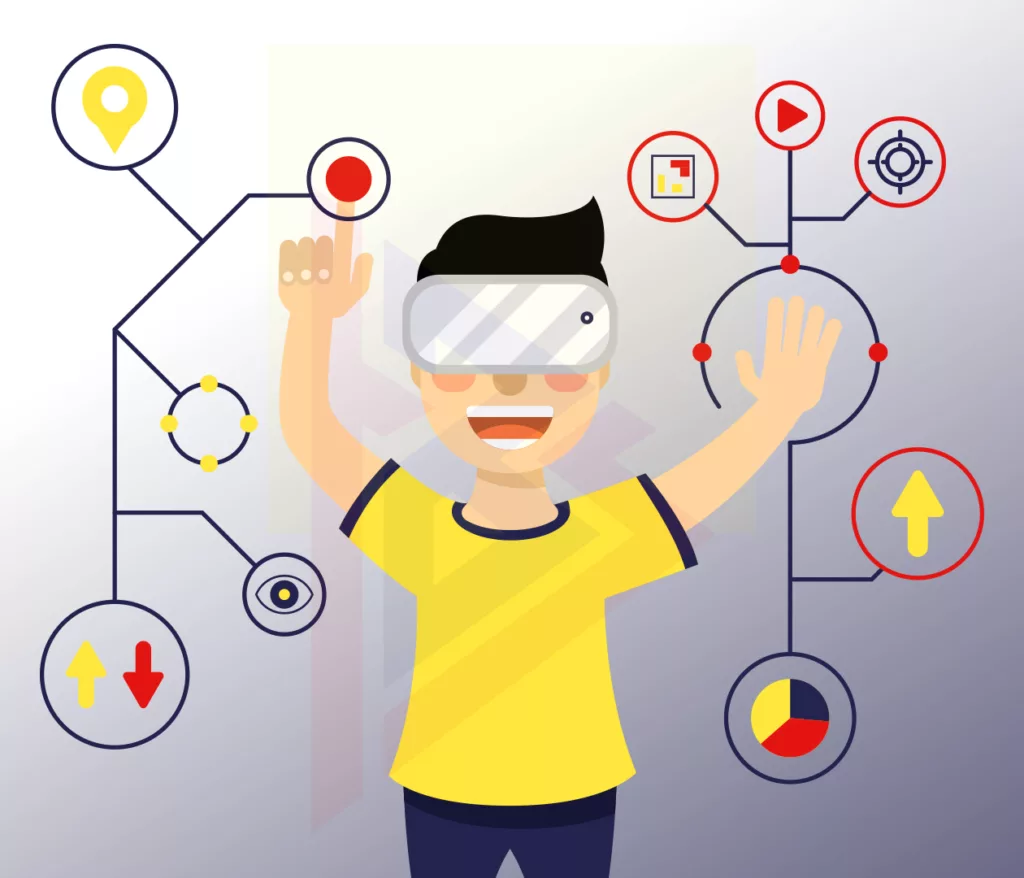 Augmented reality is a major trend in e-commerce. Augmented reality (AR) is a term that refers to the use of technology to superimpose digital images or information on top of physical items, such as a photograph of an item you're interested in purchasing or instructions for building furniture.
For instance, consider an app that allows you to visualize how a sofa will fit in your living room. You snap a photograph of the room and then use the app to digitally position various sofas in it, which assists you in making a decision without having to go out and purchase one first.
The same holds true for apparel and accessories. A retailer of sunglasses can utilize augmented reality to overlay sunglasses on a customer's face in real time. This enables clients to view how the sunglasses seem on them prior to making a purchase.
The popularity of augmented reality is expected to expand in the next years. By 2024, the number of mobile augmented reality users is predicted to exceed 1.73 billion. As a result, businesses that do not implement it risk falling behind.


Artificial Intelligence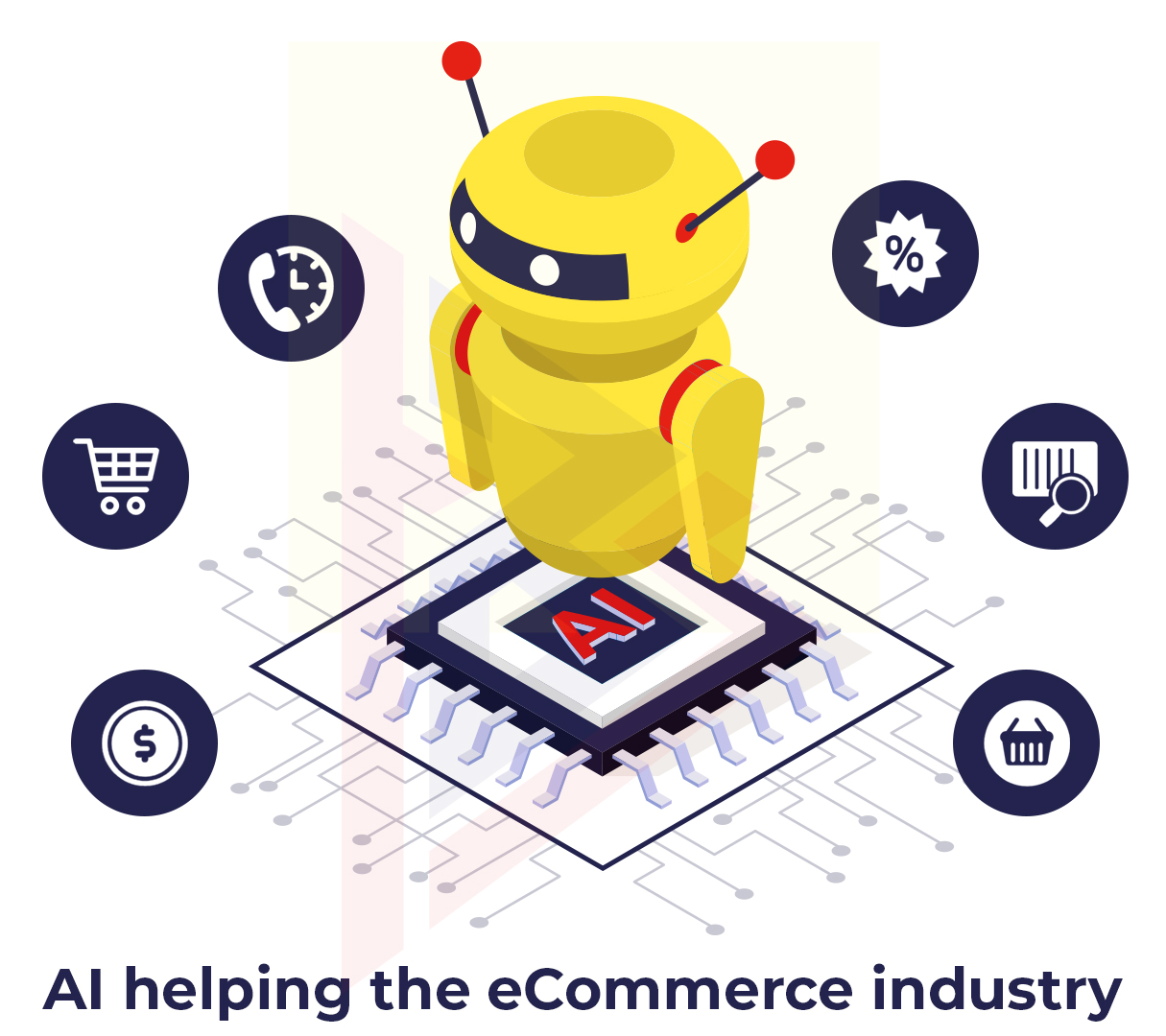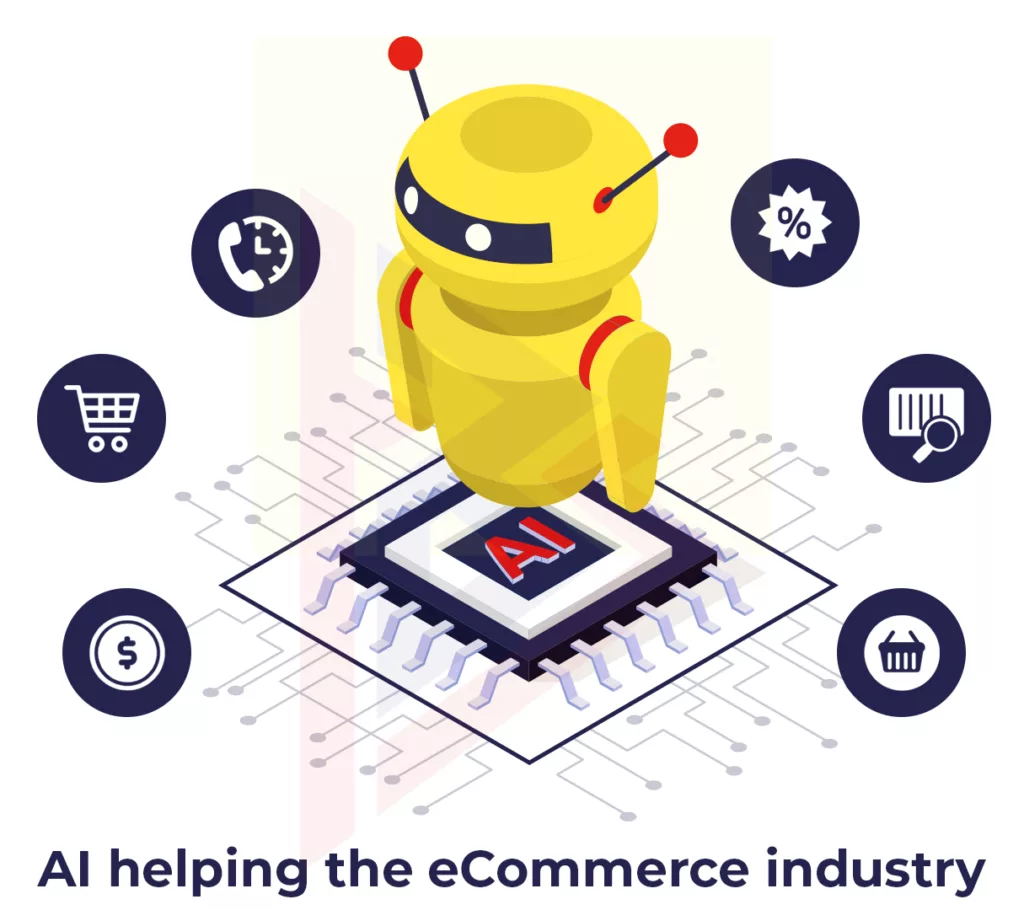 In E-commerce, artificial intelligence (AI) is becoming more prevalent. Artificial intelligence is being used by brands to tailor user experiences, improve product recommendations, and boost conversion rates.
For instance, many online retailers currently employ machine learning algorithms to provide product recommendations based on previous purchases or search history.
Chatbots are another example of how artificial intelligence is being applied to eCommerce. These bots may answer inquiries about products and services, assist customers in navigating your website's pages, and even make purchase recommendations based on what they've seen from other users.
Additionally, brands can leverage AI for marketing reasons by evaluating their consumer data and developing customized offers based on this data.
Must Read, Top Ways AI is Revolutionizing eCommerce Trends.
Mobile Apps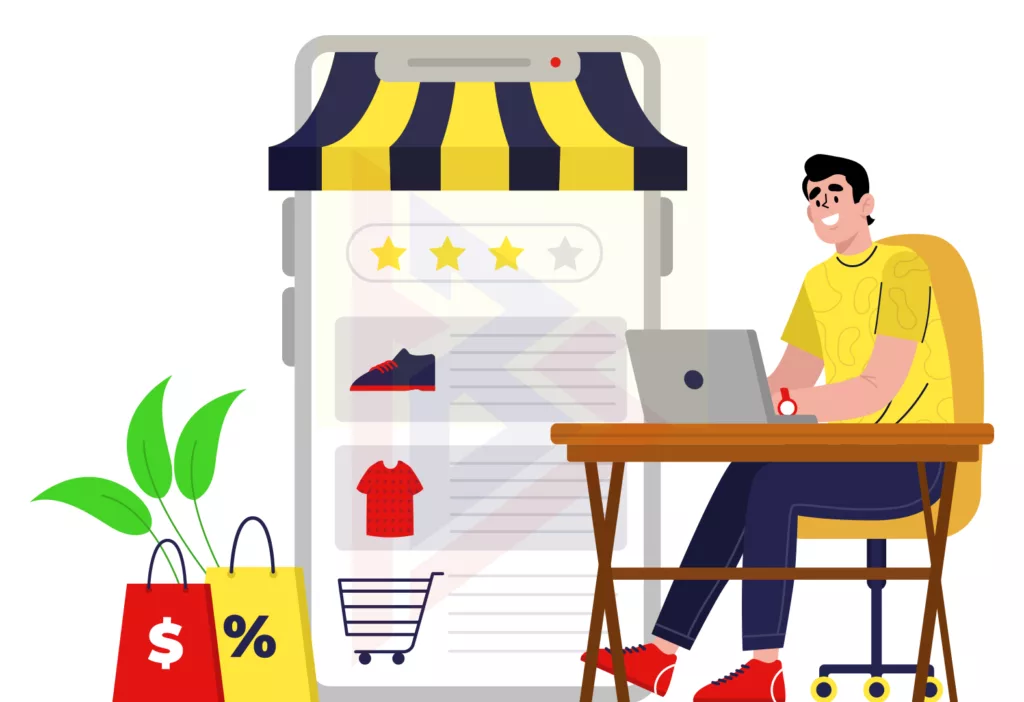 This brings us to the following trend — mobile applications. Numerous internet merchants just offer a website, which can be advantageous in some circumstances. However, with an increasing number of people shopping via mobile devices, businesses must offer a mobile app that enables clients to purchase things on the go.
On a mobile device, websites might be tough to navigate. In comparison, mobile apps are often easier to use because they are created with mobile consumers in mind. Additionally, they enable businesses to send push notifications to clients to promote deals or new products.
Similarly, breakthrough technology such as augmented reality can only be used via smartphone apps. Therefore, if you do not currently provide a mobile application, you should consider adding one in the near future.
Read Here, Importance of Flutter for App Development.
Mobile Wallets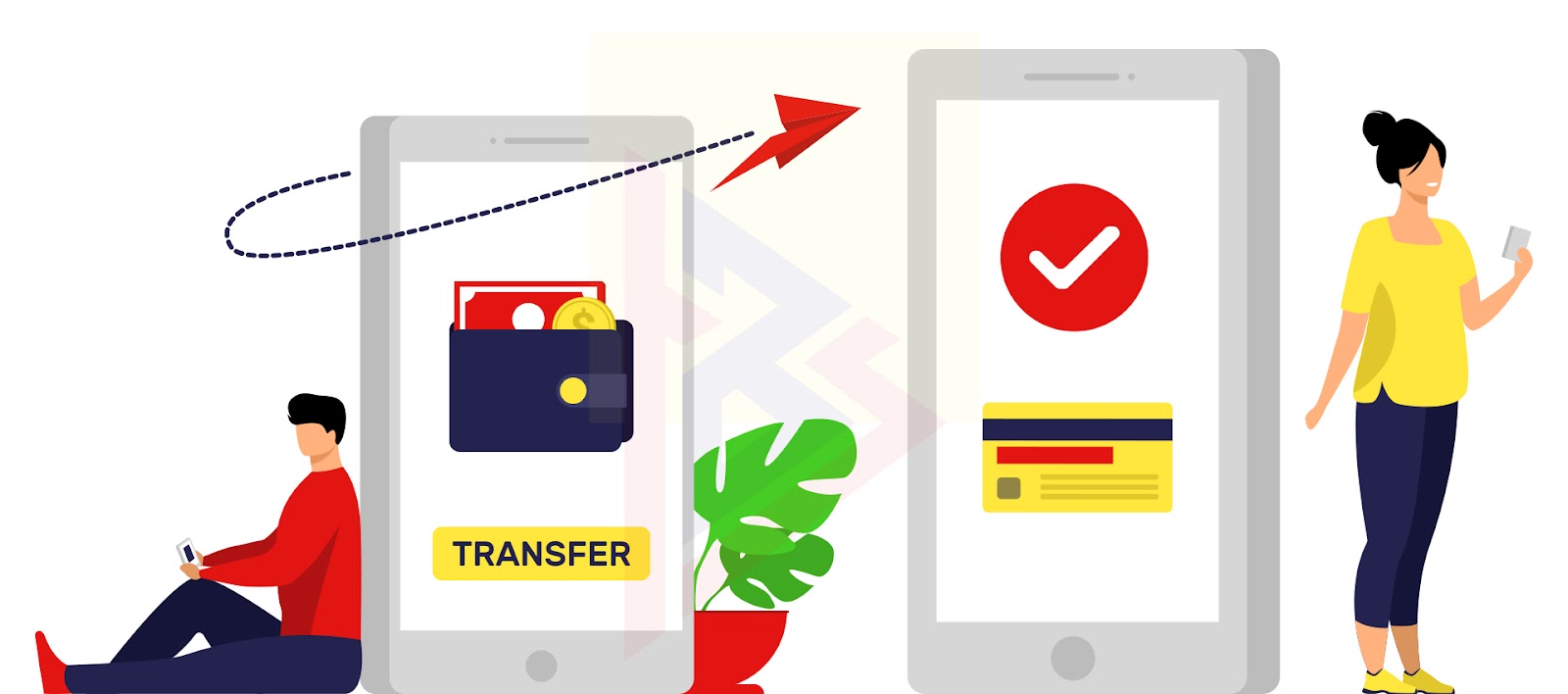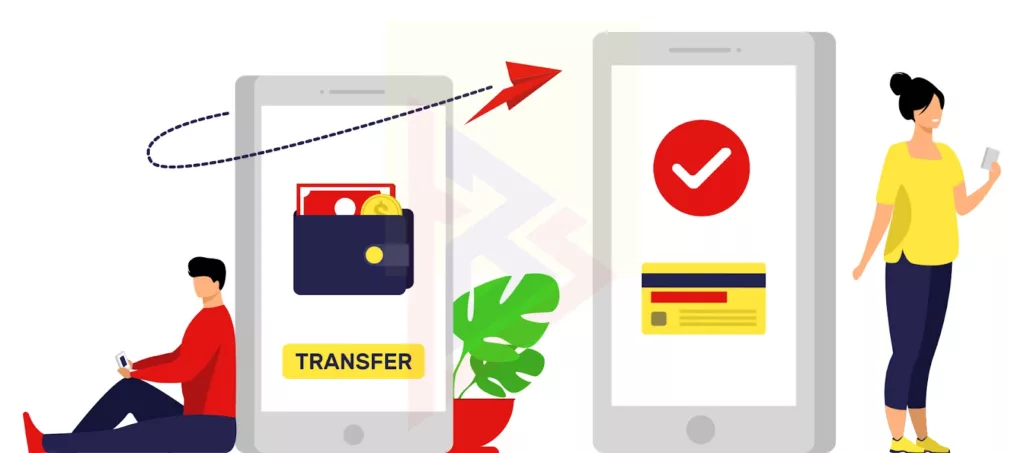 Mobile wallets are another trend to keep an eye on. A mobile wallet is a sort of app that securely retains your credit and debit card information, allowing you to make transactions without entering your card information each time.


Numerous large firms, including Apple, Samsung, and Google, provide their own mobile wallets. And an increasing number of establishments are beginning to accept payments via digital wallets.
Retailers gain from mobile wallets because they boost security, decrease checkout time, reduce cart abandonment, and facilitate connection with E-commerce platforms.
Therefore, if you want to keep ahead of the curve in E-commerce, make sure you're accepting payments from customers using mobile wallets.
Voice Search and Voice Commerce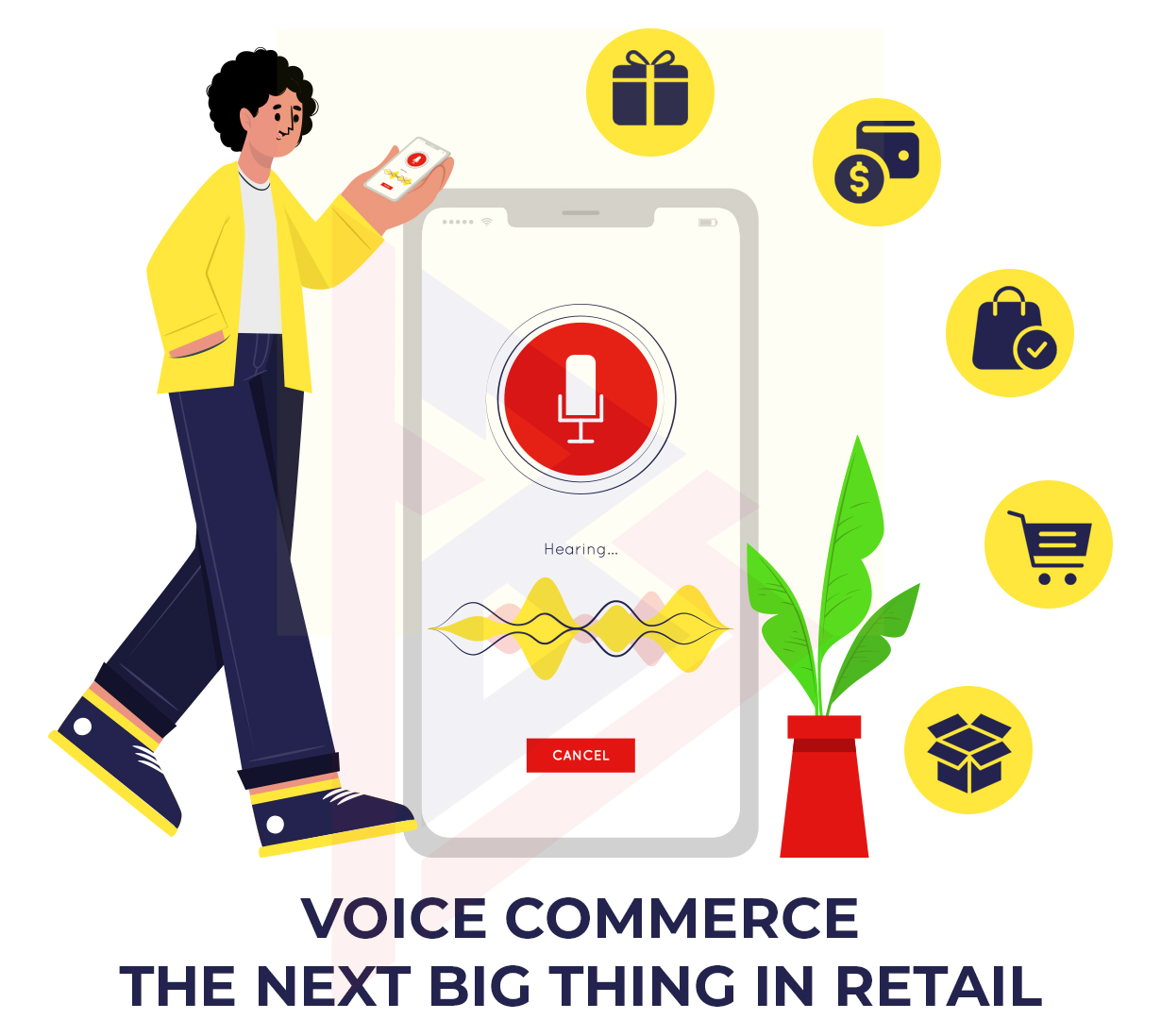 This is a fad that has exploded in popularity during the previous few years. With voice assistants such as Alexa becoming more prevalent in homes, it's unsurprising that many eCommerce enterprises are using this technology by integrating their eCommerce platforms with these gadgets.
By merely speaking into the gadget, eCommerce enterprises may aid their customers in finding products and making purchases. For instance, a consumer might say, "Alexa, order me some toothpaste" or "Alexa, tell me where I can buy toilet paper." Alexa will then place an order with the online merchant or deliver a list of suitable results.
Therefore, if you haven't already implemented voice search and commerce, you should do so in the near future. It's a fantastic technology that will only grow in popularity in the coming years.
Video Marketing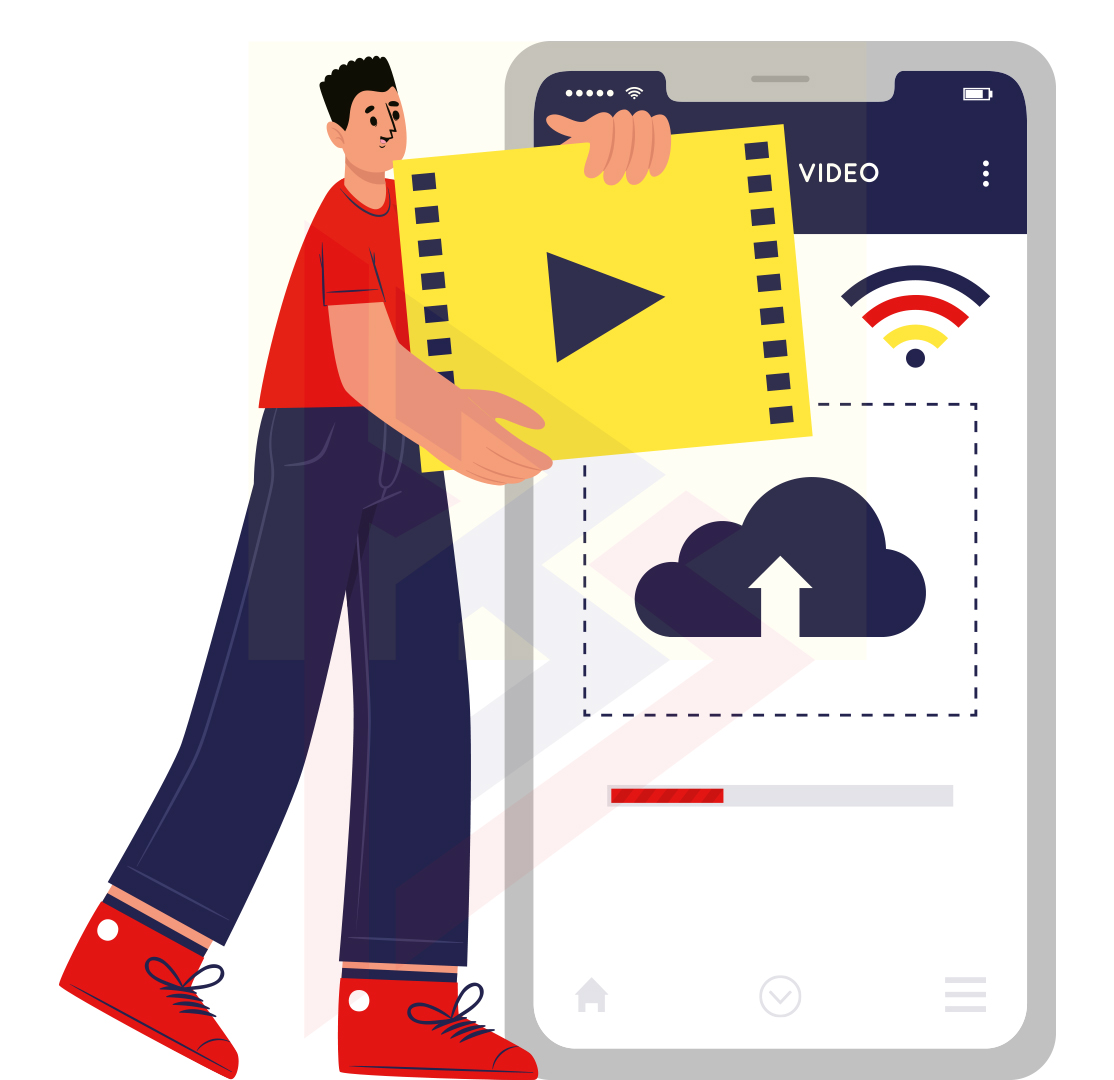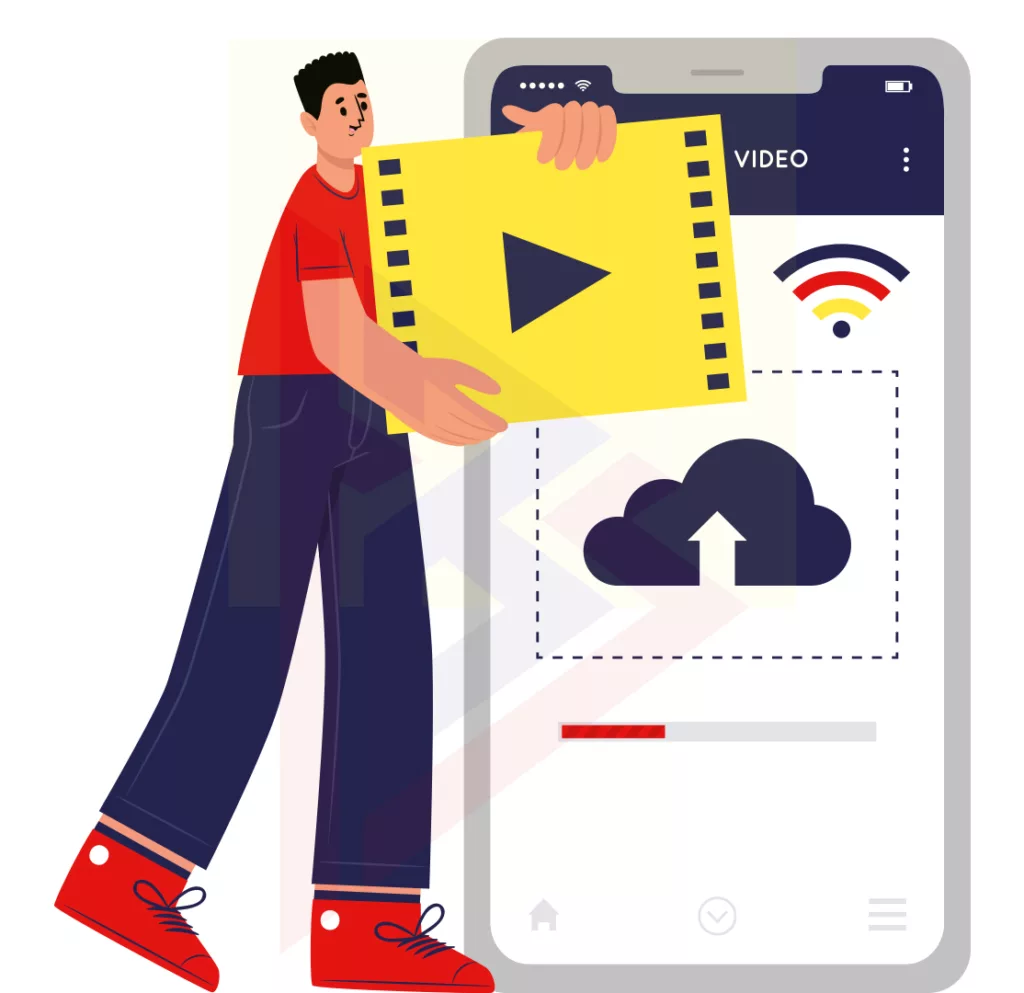 As is the case with other forms of content marketing, videos are an excellent way to promote your items and attract new customers. Consider generating and distributing films on your social media channels as well as essential portions of your website, such as the homepage, about page, and product pages.
Unboxing videos, tutorials, explainers, and user-generated material are all types of videos that can elicit positive responses from customers and aid in their purchasing decisions.
Social Commerce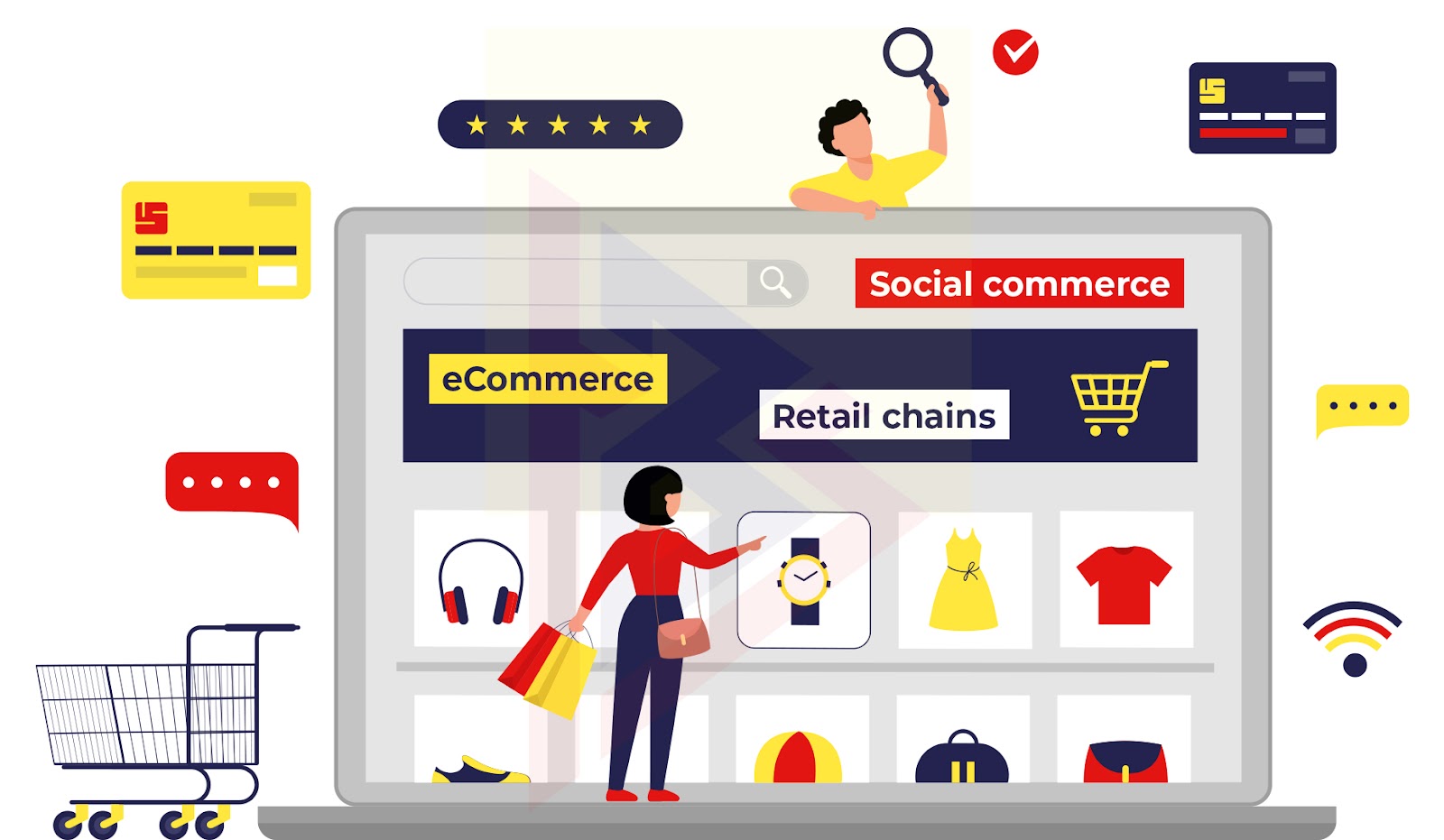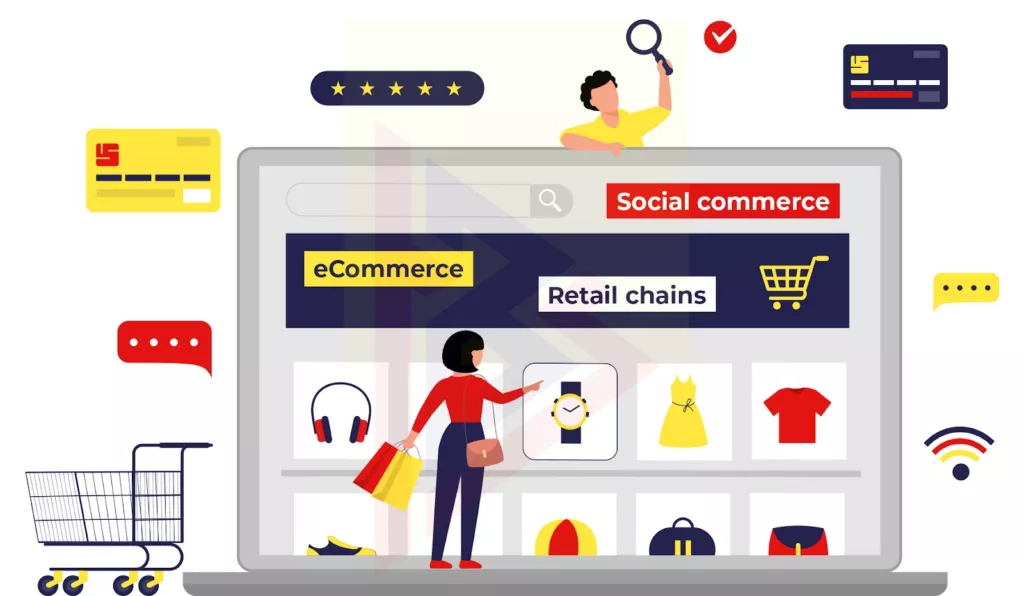 People increasingly use social media to discover new products and companies, and brands respond by meeting buyers where they are. Sales of social commerce are expected to reach $79.6 billion by 2025, providing businesses with an additional sales and marketing channel.
As organizations raise their social media expenses, it's critical to develop a comprehensive social strategy. Consider sharing user-generated content to engage followers, working with influencers to broaden your reach, showcasing products via livestream shopping, and generating revenue through paid advertising and in-app shopping options.


Trends in Business-to-Business eCommerce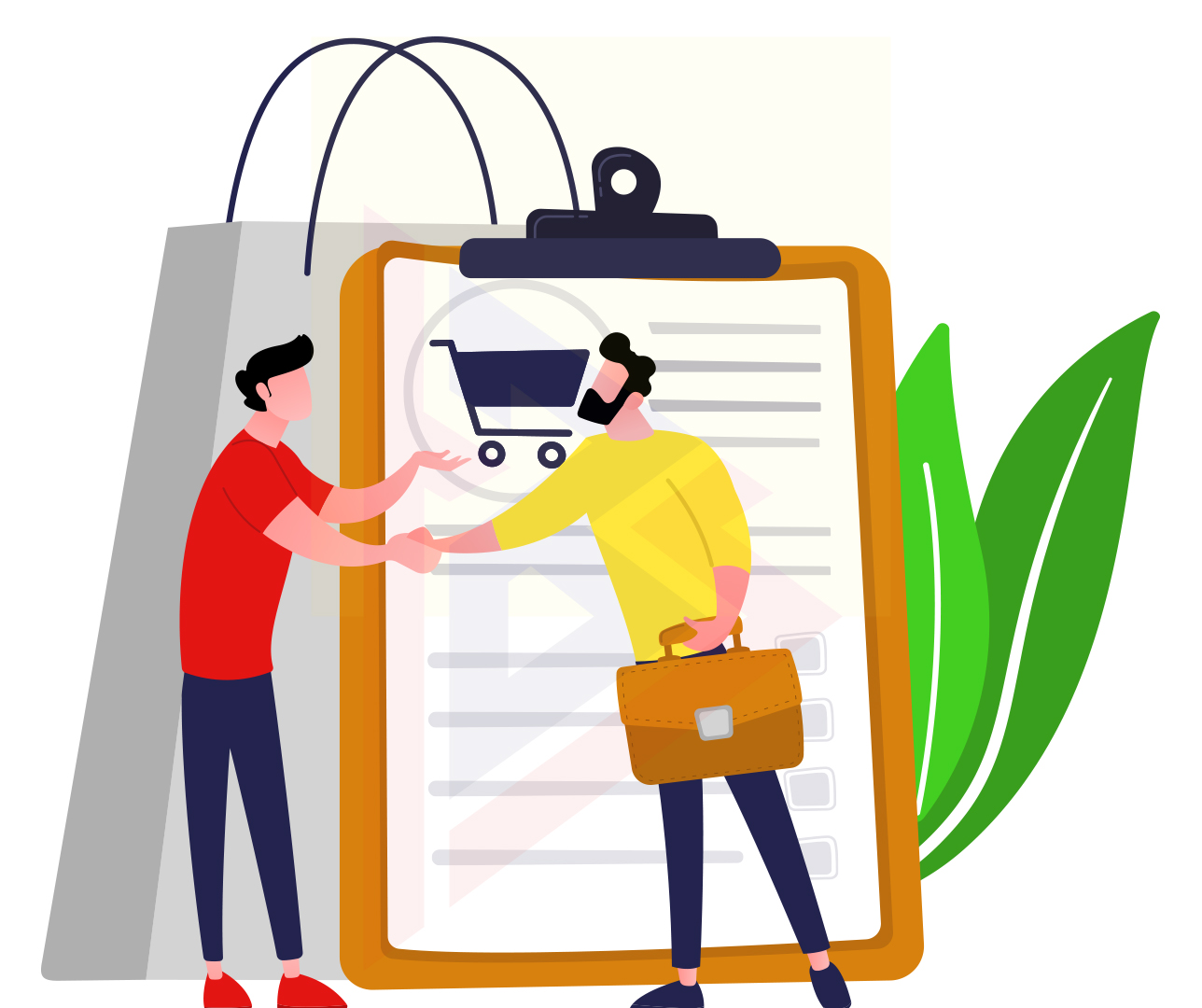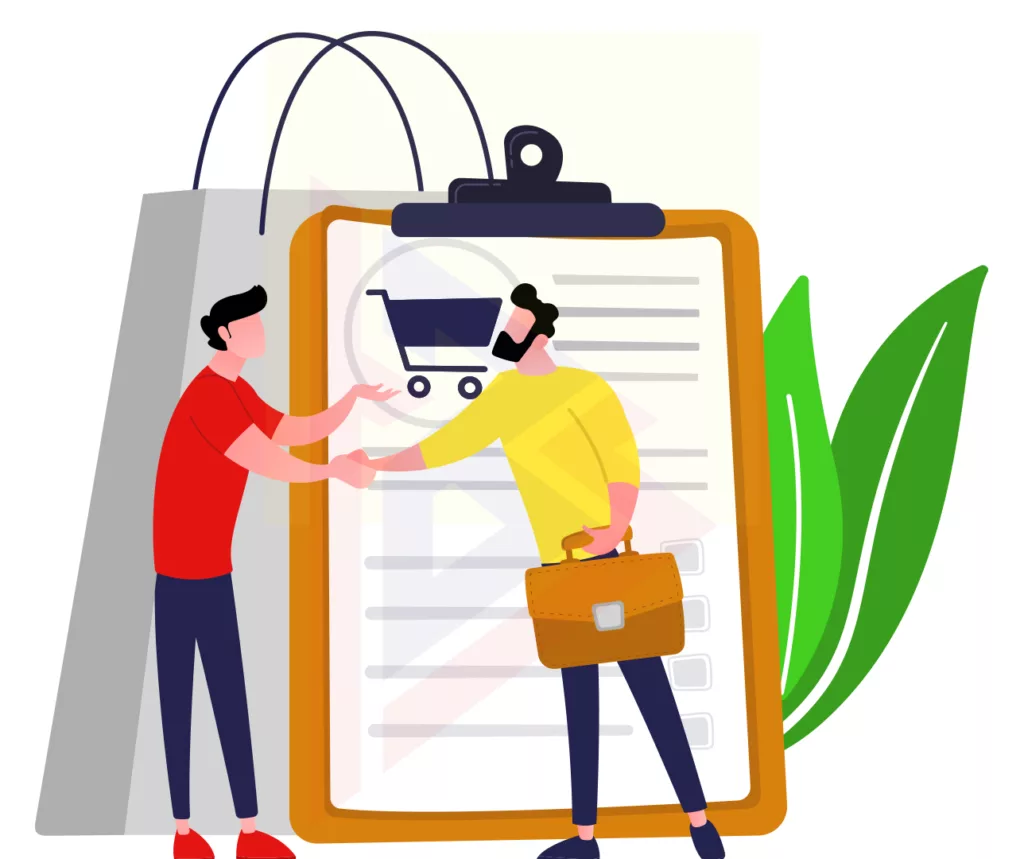 The landscape of B2B selling has shifted dramatically: gone are the days of paper catalogs and difficult phone orders, in favor of fully digitalized self-service shopping experiences, improved back-end operations, and enhanced customer service. By 2023, B2B enterprises will have upgraded their eCommerce technology and embraced eCommerce trends.
To remain competitive, your B2B organization must invest in developing online catalogs, replicating the B2C buying experience, and ensuring quick and efficient fulfillment. A successful B2B eCommerce strategy will result in increased sales volume, average order values, and client satisfaction.
Subscriptions and Programs of Loyalty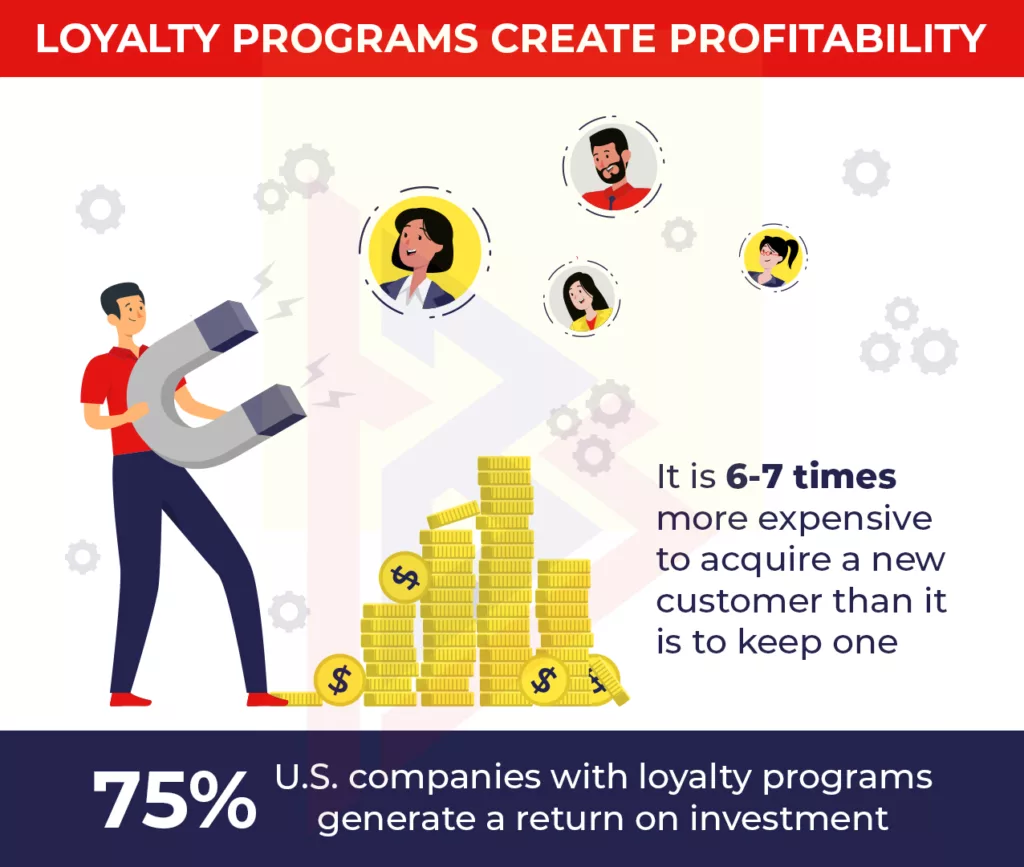 Without a doubt, eCommerce will continue to get more competitive. Customer retention is a priority for many firms. We anticipate that subscription and loyalty programs will continue to increase in popularity, providing buyers with convenience, exclusivity, and discounts. This builds rapport with clients and motivates them to become brand ambassadors.
Sustainability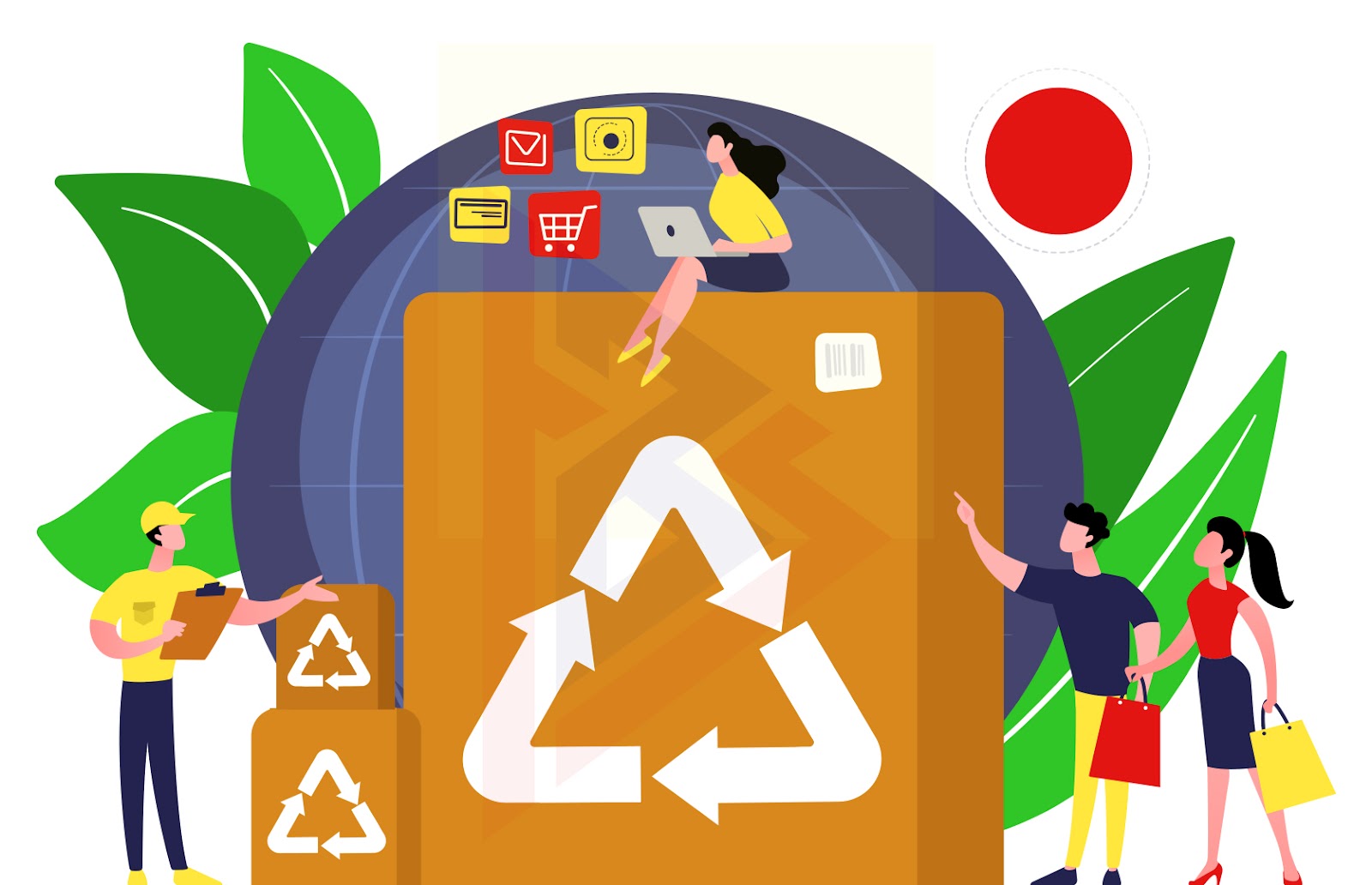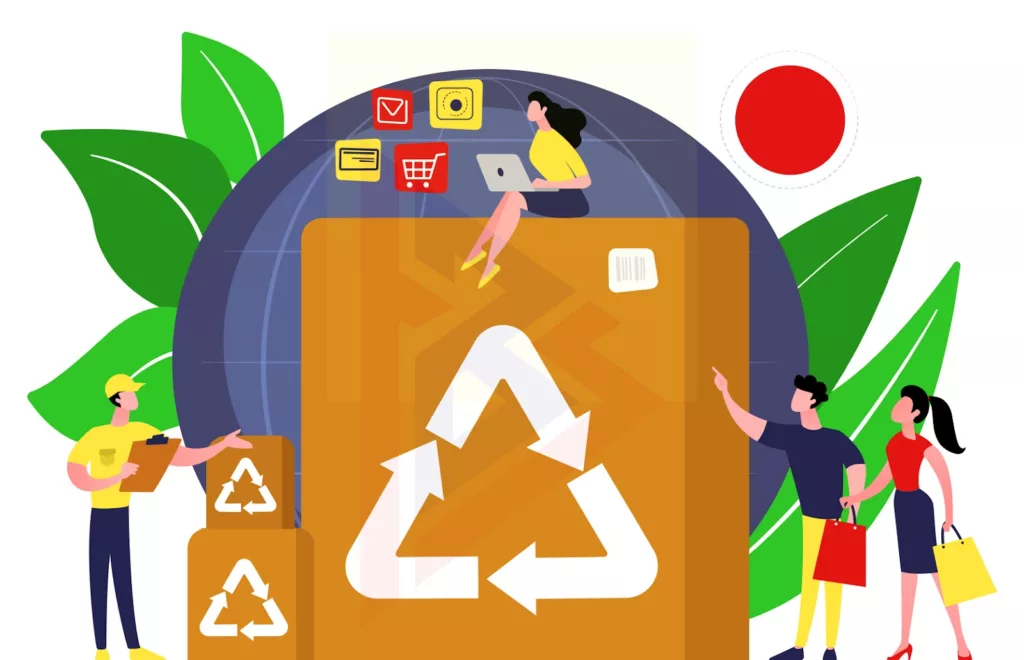 Sustainability is not exclusive to environmentally conscious brands and products. As more people purchase from purpose-driven companies, more firms will adopt sustainable practices. These practices will involve material adjustments to products and donations to organizations dedicated to sustainability.
To engage today's conscientious consumer, you'll want to ensure that your beliefs fit with those of your target audience. This alignment will help your business gain trust and prosper.
Security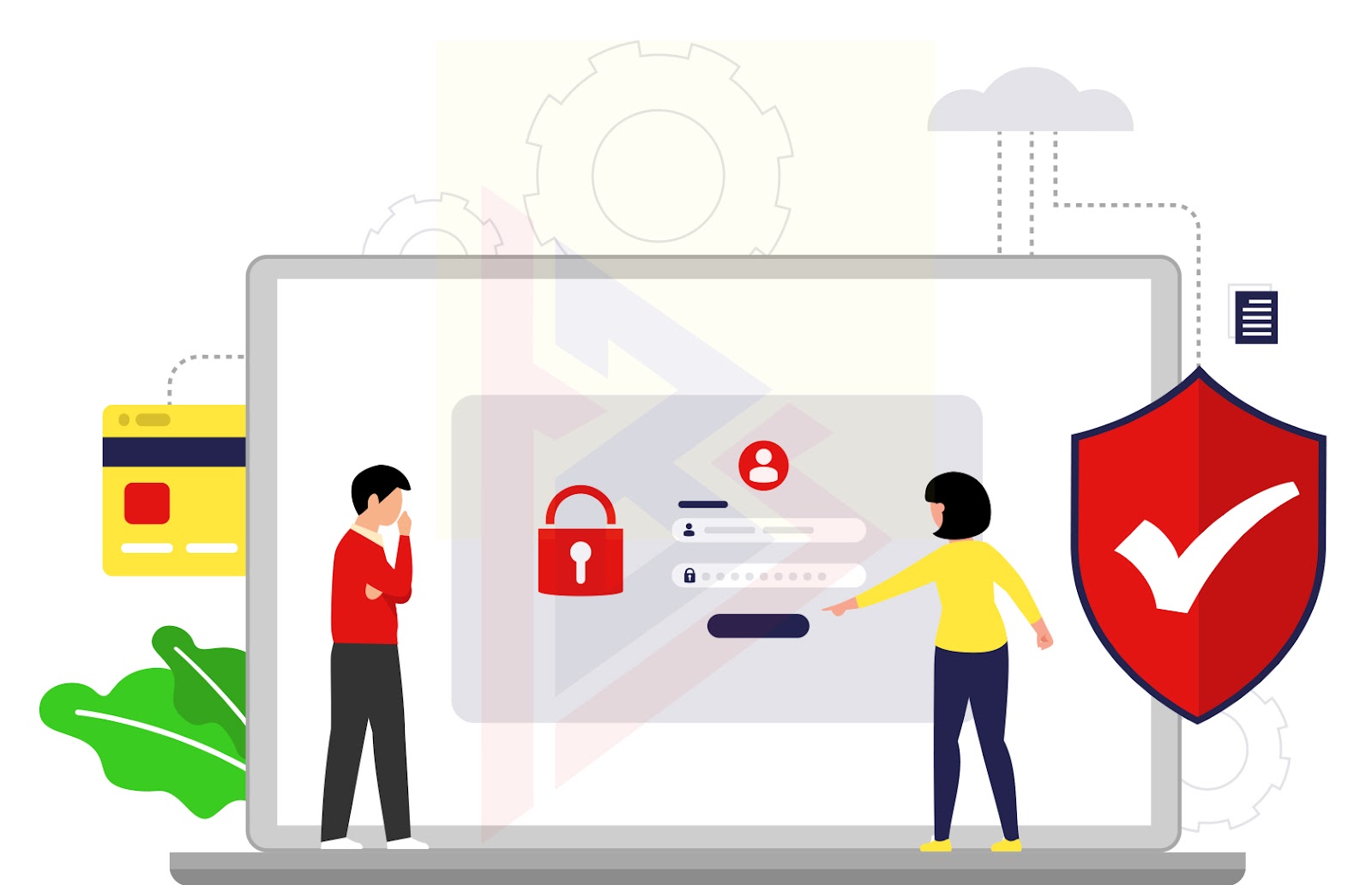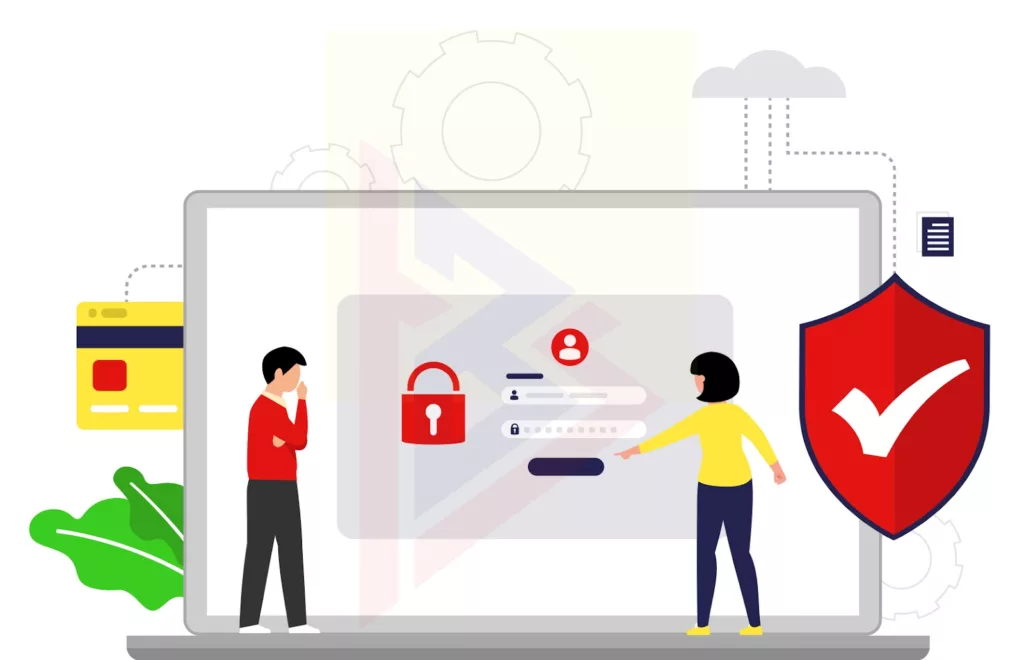 As e-commerce expands, the risk of cyberattacks increases proportionately. To protect their clients and data, organizations must ensure the security of their eCommerce systems.
This requires the use of up-to-date security measures such as encryption, firewalls, and anti-virus software. Additionally, it entails training staff on how to defend themselves from cyberattacks and what to do if they come across one.
If you do not take security seriously, you endanger both your business and your clients. Therefore, ensure that you take the required procedures to ensure the safety of your consumers.
Read here about the Approximate Cost of the Development of a Mobile App.
Omnichannel Services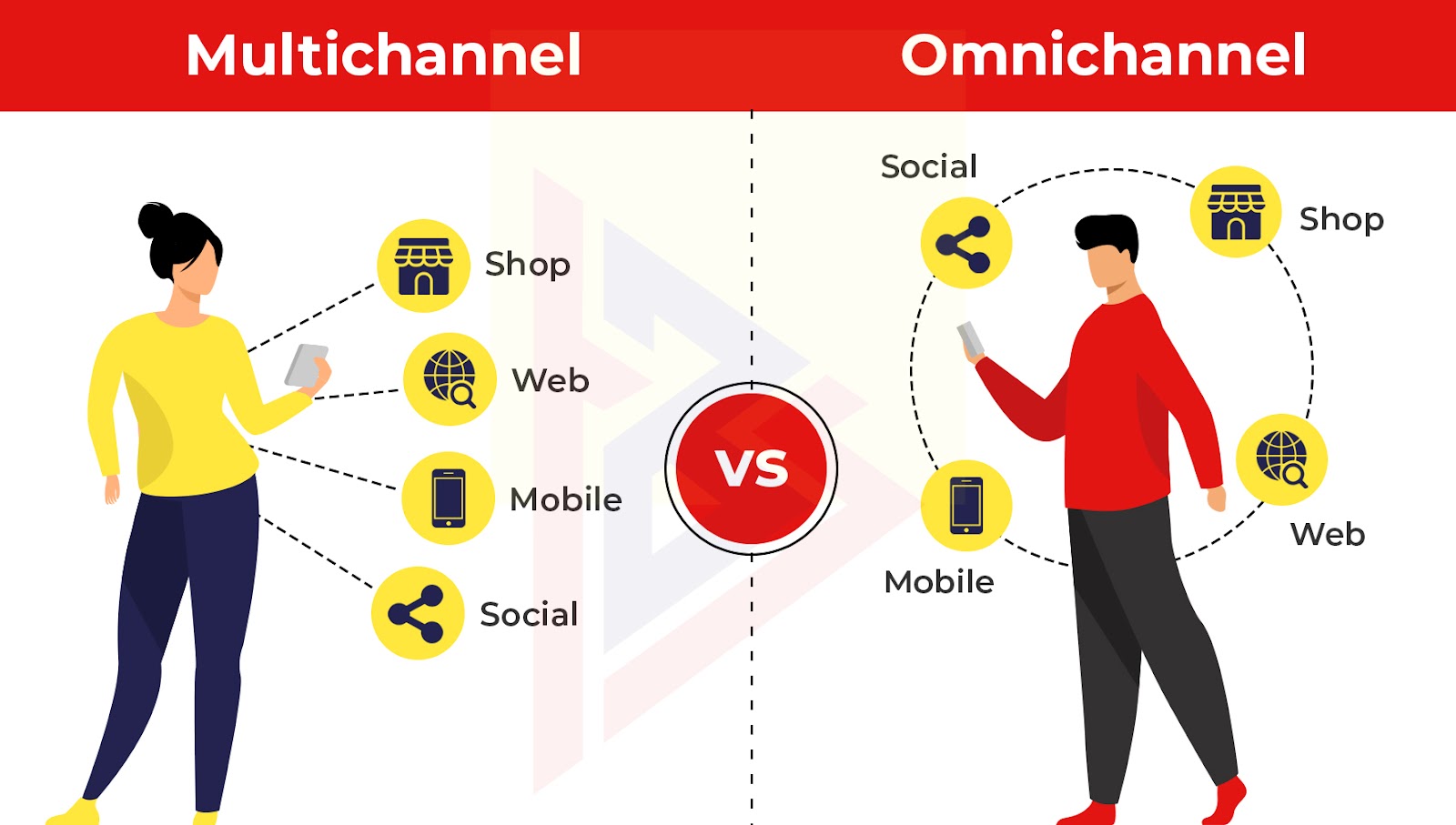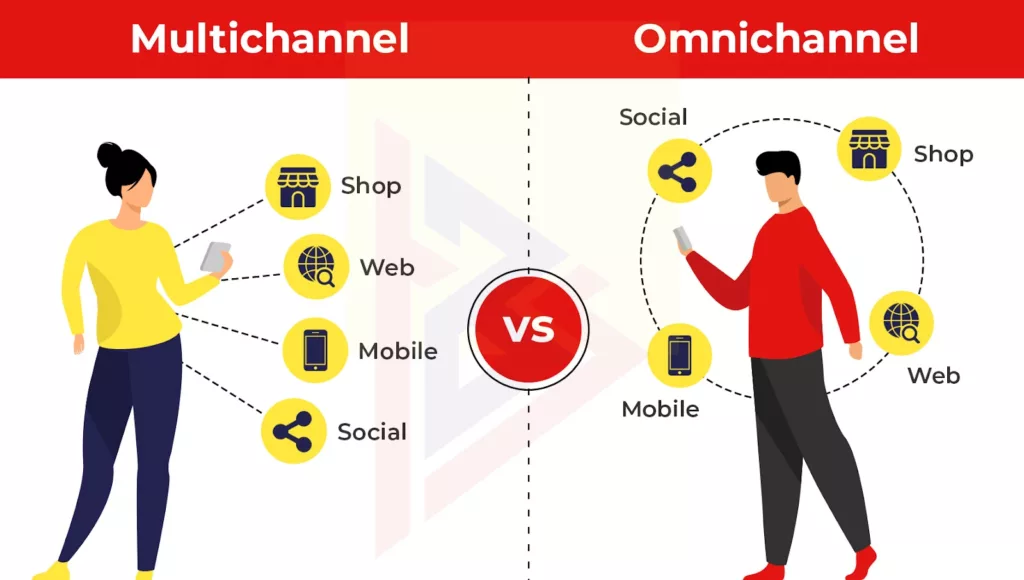 Omnichannel E-commerce occurs when clients may shop via a variety of channels, including a website, a smartphone application, and social media. It enables businesses to cater to their customers' preferences for shopping by giving customized shopping experiences. For instance, some people favor E-commerce apps, while others prefer websites or even brick-and-mortar locations.


Businesses may expand their consumer base and enhance their sales by offering omnichannel E-commerce. And, as the number of individuals shopping across many channels continues to expand, businesses must provide this type of service.
Therefore, if you do not now offer omnichannel eCommerce, you should seriously consider it in the near future. It's a trend that's only likely to grow in popularity in the coming years.
Conclusion
E-commerce is a dynamic and ever-changing sector. As a result, it is critical for eCommerce enterprises to be informed about and adapt to these changes.
This way, you'll be able to keep ahead of the curve in E-commerce while also increasing your revenues! Hopefully, this post has provided you with some suggestions on how to accomplish that.
If you're looking for a competent team to assist you in growing your online store, contact us immediately! Our developers can assist you in securing and enhancing your eCommerce consumer experience through the use of AI, augmented reality, mobile application development, and web development.