5 Magento Alternatives in 2023 to Build a Profit-Driven Online Store
Magento is a big name in the eCommerce industry and a popular choice worldwide. Magento is an open-source platform, which means it is free to use. It gives merchants full control over how their online store looks and works. But still, are you looking for Magento Alternatives?
But do you know? Source says that Magento is used by about 736,435 websites, which means that 1.13 per cent of the top 1 million websites use it. On the internet, there are more than 250,000 Magento stores. The United States is home to the most Magento sites.
As you start to build your online store, it can be hard to decide which platform to use. It gives you the facilities, design, development, hosting, security, and other things you need at a price you can afford.
Magento is a well-known service provider, and entrepreneurs like it because it is easy to customise, has access to the code, has hundreds of unique features, and can be scaled up or down without much trouble.
It's not the best choice for every business professional, though. Before you hire a Magento website development company, you should find out what your other options are and what else is taking over the development industry. Let's take a close look at the top 5 alternatives to Magento that you might want to consider this year. Are you ready to decide how to build your eCommerce store in a smart way?
Read about Ecommerce models in detail here.
Magento Overview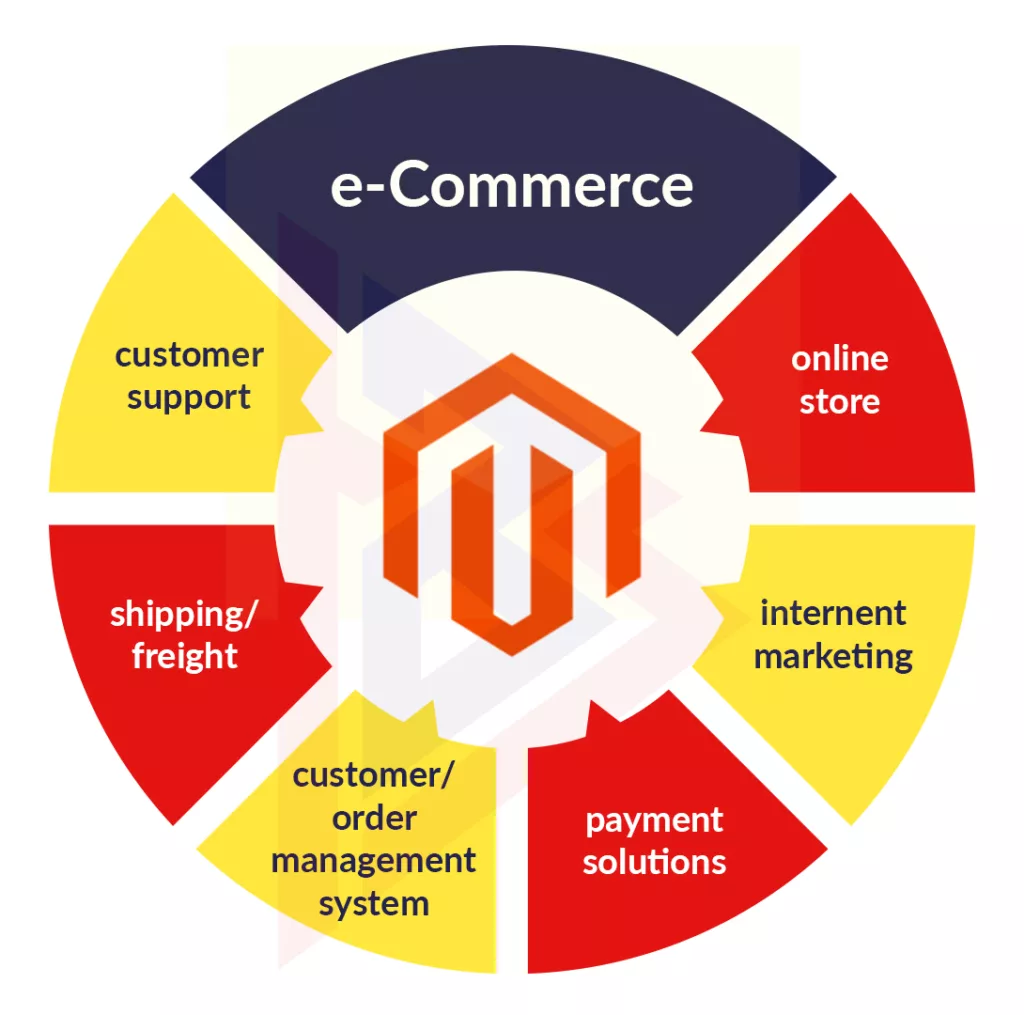 It is a top eCommerce platform and the most popular way to build eCommerce sites right now. Magento is free, and you can get it from the official site and use all of its features. This means that anyone with Magento software can change the source code to make the shopping cart look and work the way they want it to.
Magento Commerce on-prem is a premium on-premise option that has more features and more help. The monthly cost of this premium version is so high that only large businesses can afford it.
Magento Commerce cloud has the same features as Magento Commerce on-prem, but because it is hosted in the cloud, an enterprise doesn't have to host its own website.
Also, Magento is a complicated platform because it is expensive. This means that only mid-sized and large-sized businesses can use it. But we can't argue with the fact that it's the best eCommerce platform out there right now.
Because Magento is an open-source platform, you can design your store however you want without compromising.

Read here the Magento Trends 2023.
Why Look for Magento Alternatives?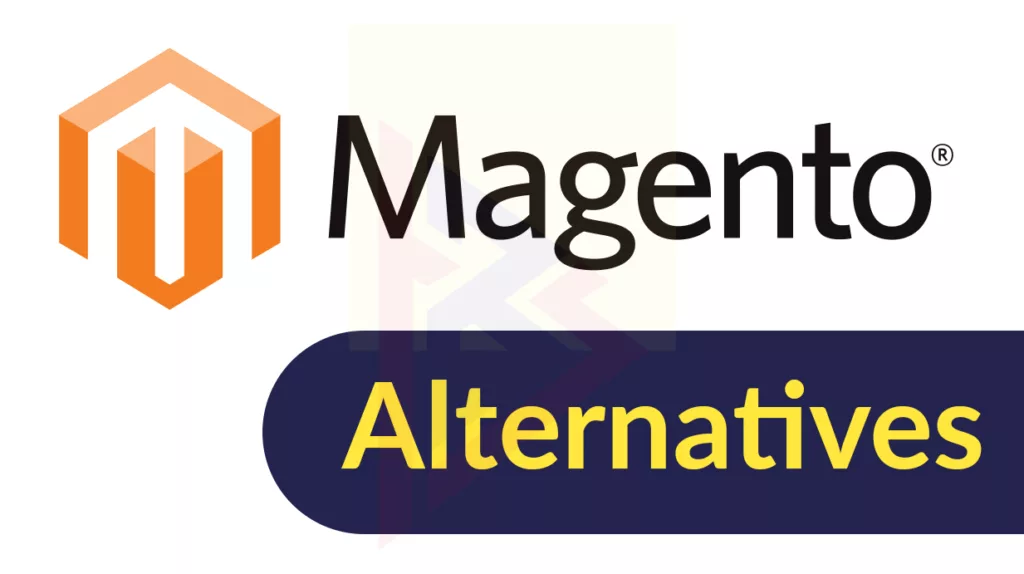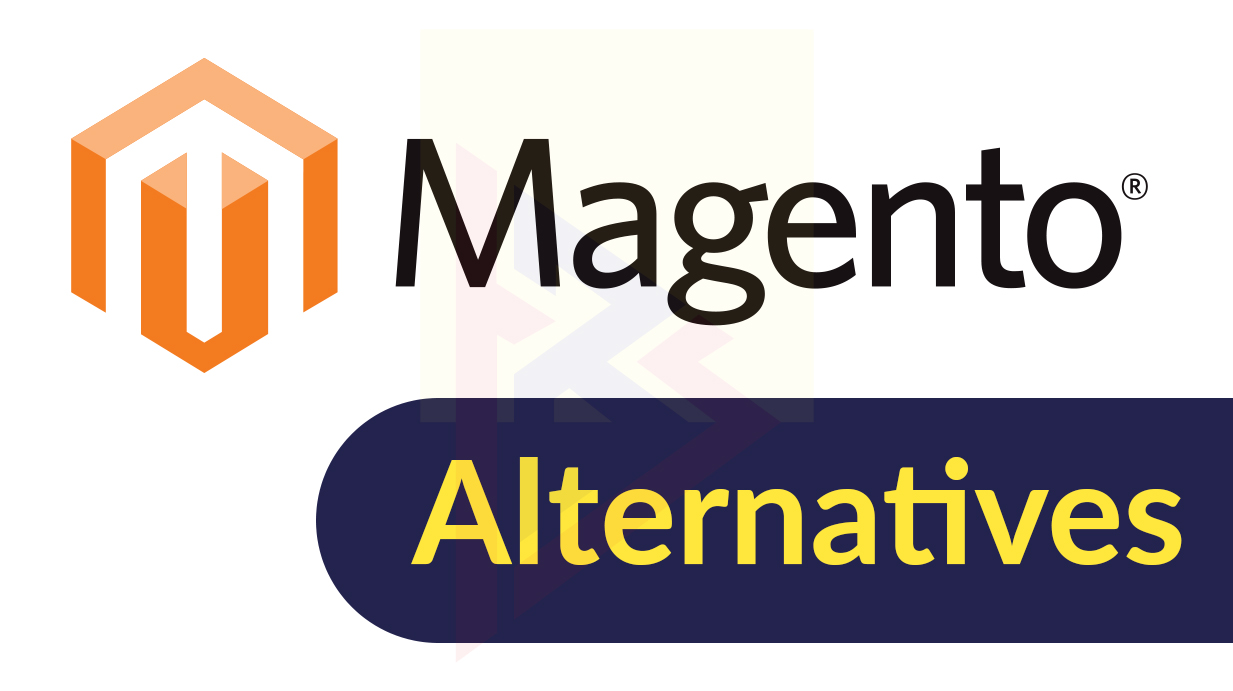 Magento is popular despite its prominent features, but it requires a huge development budget (hosting, design, security, and maintenance). Furthermore, the code is complex, and you must first understand it before coding.
1. Costly software:
Magento is for businesses with a lot of money, and the cost will depend on the features and platform of Magento website development. Magento open source is free, but you must pay to have your website designed and built. Also, it will include the cost of hosting the site each month, which will be between $22,000 and $125,000. You will pay more for Magento Commerce Cloud, between $40,000 and $125,000 annually.
2. Software development with Magento requires time:
Magento lets you make any changes, but it takes Magento development professionals about 6 weeks to make complex changes to a basic website so that integration and data flow don't stop.
3. Slow speed:
With Magento development, you can make a website that is easy for people to use in any way you want. This is kind of its biggest flaw because the different extensions, plugins, and complexity can slow it down. Because of this, it takes developers more time to speed up the website.
4. Difficult to maintain:
Magento has many features that will help your site be the best. But because of these things, the software may have bugs and other problems. And for the development team to solve these problems, they need to keep time with other important projects.
5. Platform up-gradation issues:
If your website is developed in the Magento platform, you need to keep on transferring the website. For example, Magento ceased supporting sites with Magento 1 2 years back, and if there are any sites still with the outdated version, the risk of payment gateway and other difficulties like loss of extensions. Thus, if you are using Magento, you need to move the site to Magento 2 because of variances among platforms, and it will continue with the re-platforming.
Read here, why your next app should be developed in Flutter?
What to look for in Magento alternatives?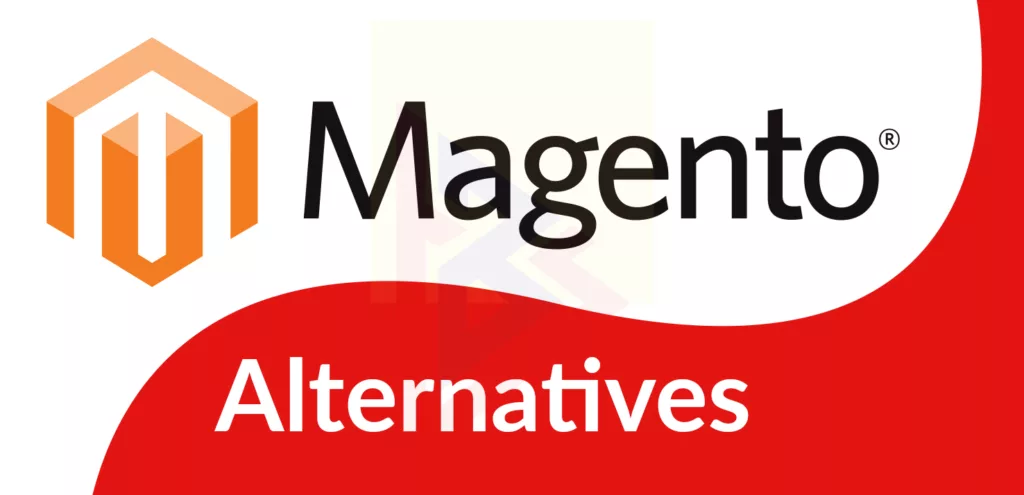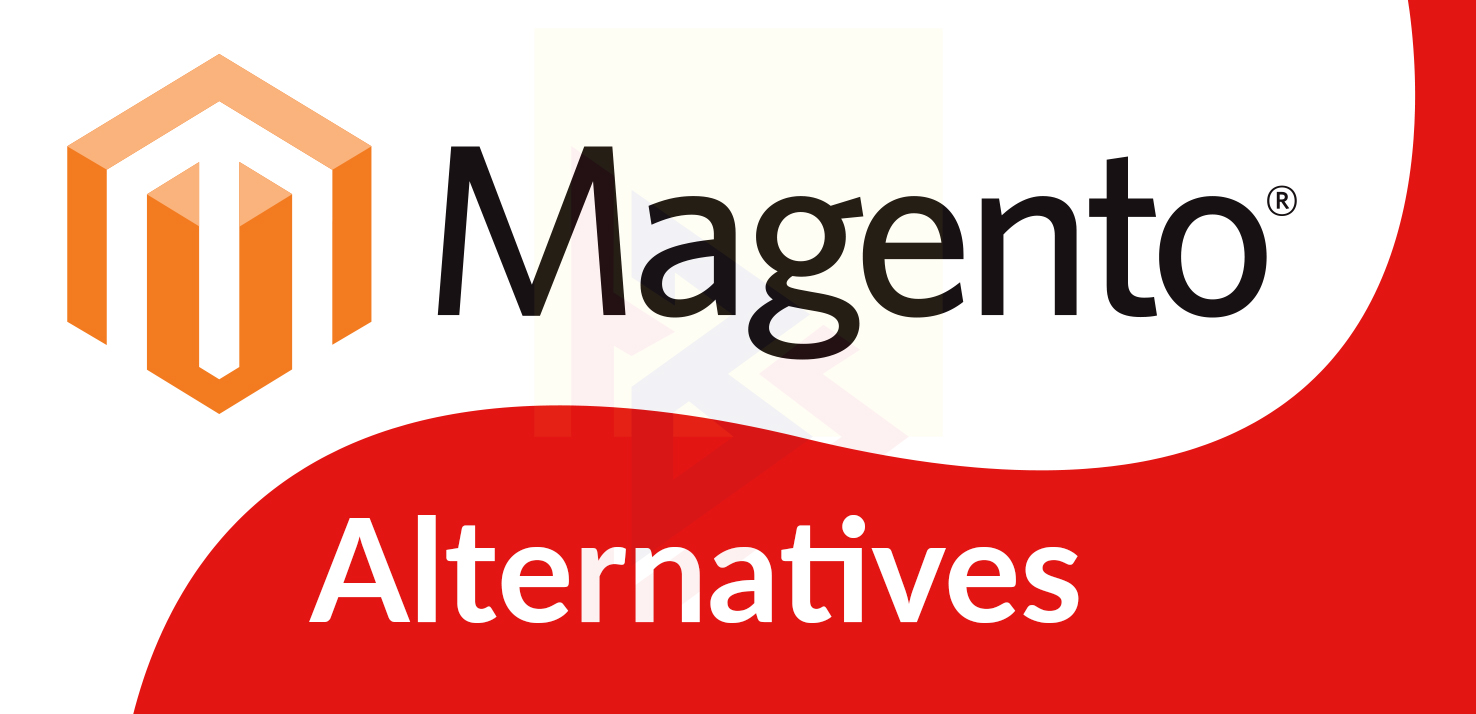 Where are you aiming to take your business if not Magento? Magento offers out-of-the-box e-commerce capabilities; therefore, you should choose an alternative with these features. Depending on the type of your business, consumer base, and organisational structure, identify a problem that your eCommerce solution should address.
Website builder features:
Magento offers numerous customization options. If you lack programming expertise, you must employ a Magento eCommerce development company to create a custom website for you. Consequently, if you want an alternative, go for a store that is user-friendly.

Templates and themes:
Consider a platform with a variety of easily-customizable themes and templates.
Easy plugin integrations:
The Magento platform offers thousands of extensions, so you must search for various simple-to-install plugins.
Support:
Do you desire a rapid solution to your Magento questions? Consider a platform that provides 24/7 help and answers your problems.
Payment gateways:
It's difficult to combine payment gateways with your eCommerce site. Therefore, it's ideal to opt for a platform that has pre-installed payment processing, such as PayPal, Stripe, Apple Pay, Venmo, and others. Also, ensure that the transaction fees are covered by the alternative platforms.
Best Magento Alternatives: Top 5 Competitors
BigCommerce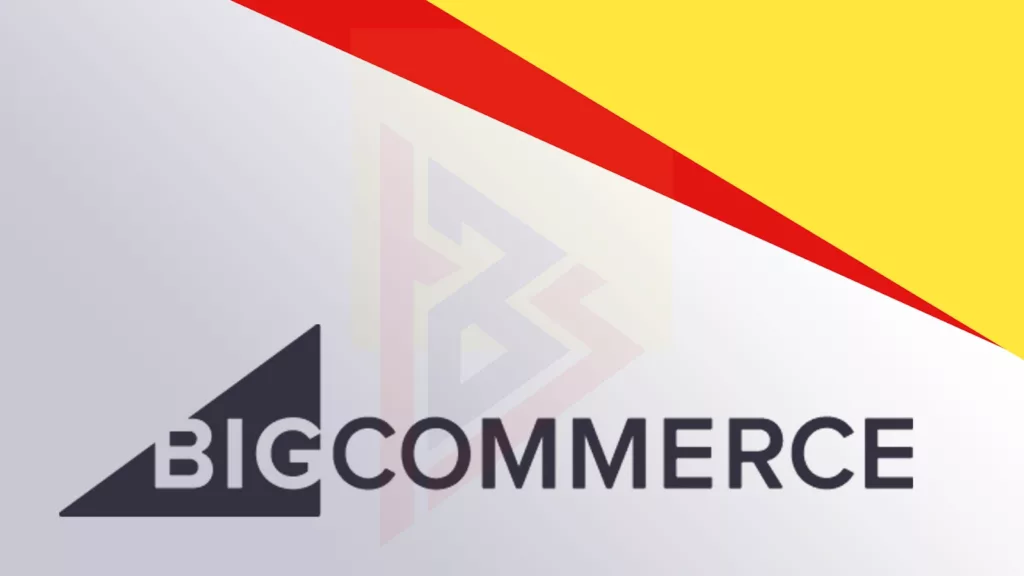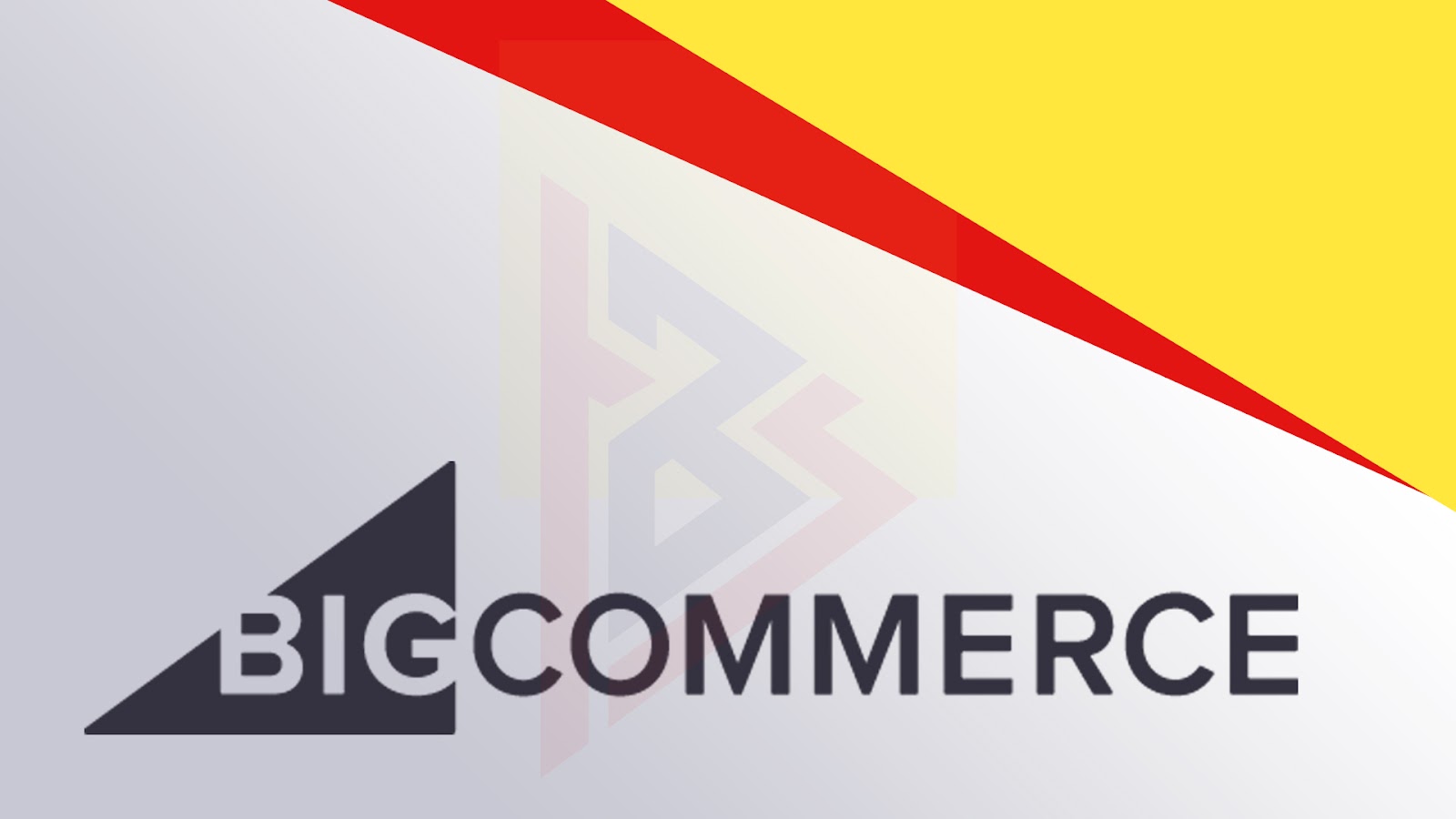 BigCommerce is an accessible and adaptable SaaS platform that offers business owners an eCommerce website solution with attractive templates and dependable uptime.
If you are an entrepreneur who wants to establish a new business or move your website to large commerce, it is great for an eCommerce store as it offers a variety of built-in tools and capabilities for scaling your company. It has customization options that make it simple to create an online store and increase the company's visibility for selling on online marketplaces like Amazon.
The solution increases the visibility of your store by allowing you to link to and sell on online marketplaces such as Instagram and Amazon.
Features:
Customization of the theme is available
Integration with Amazon and other top marketplaces
The product that can be scaled
Detailed eCommerce analytics and reports are available
Subscription includes a shared SSL certificate
Support for multiple languages and currencies
Advantages of Bigcommerce platform:
Your new business website can be launched quickly and efficiently.
Various features are included out of the box with built-in tools.
SEO benefits are robust.
Integrating WordPress into a CMS
Support is available 24 hours a day
An open-source software-like experience with flexible APIs
Multichannel marketing
Transaction fees are not charged
Disadvantages:
Multi-store functionality isn't available in BigCommerce
The free trial lasts for a shorter period of time
Pricing:
Bigcommerce has a 15-day free trial, after which the ordinary plan costs $29.95 per month, the Plus plan costs $79.95 per month (unlocks marketing capabilities), and the pro plan costs $299.95 per month (best for business scaling).
OpenCart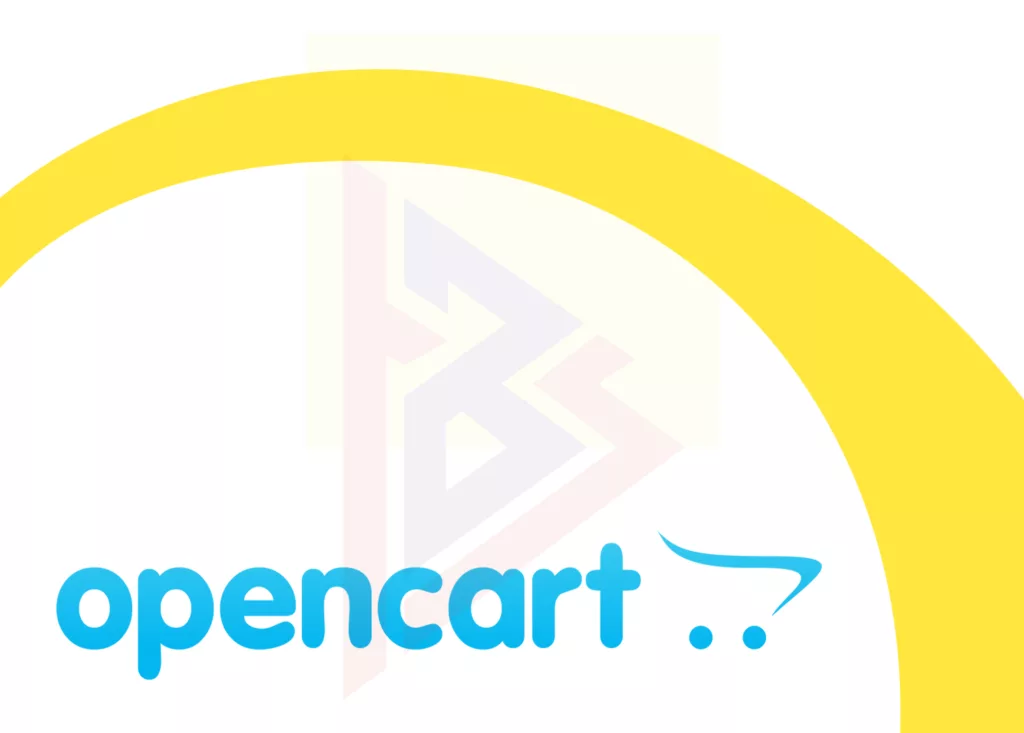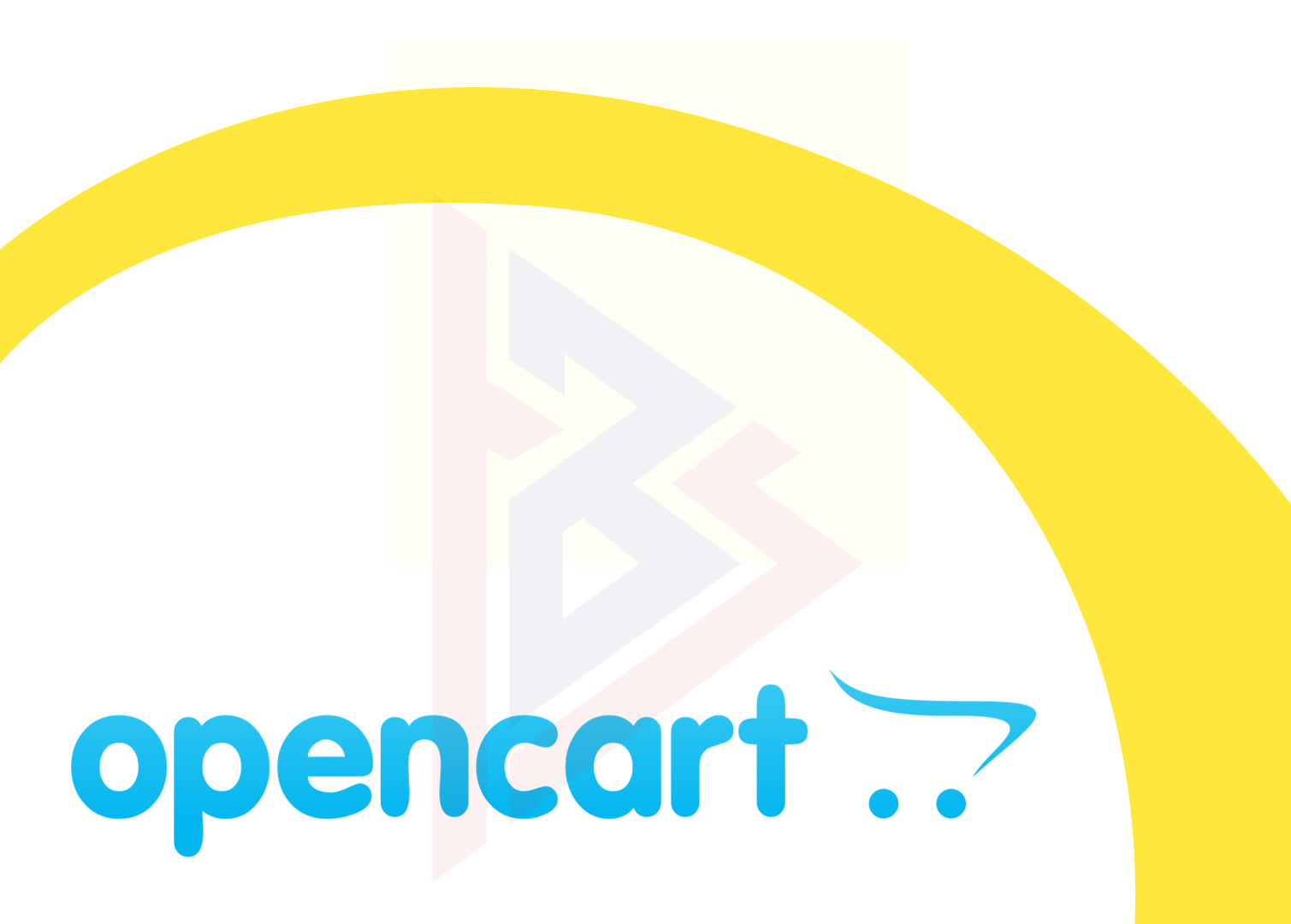 The 2005-founded OpenCart retail platform is a robust platform for eCommerce websites. As both are open-source, it is extremely popular with the Magento platform; Magento development companies employ PHP code, and Opencart uses the same language and templates to upload products.
Aside from this, OpenCart provides a variety of customization choices, which is a positive for seasoned professionals but a daunting chore for a novice.

Features:
Reviews and ratings of products
One admin interface for managing multiple stores
Variables can be added to products
Dashboard for administrators
Backup and restoration of websites
Discounts and coupons
Check-in for guests
Paying regularly
Web design themes from third parties
Advantages of the OpenCart platform:
Due to similarities in platforms, it was easy to transition from Magento
Multilingual and multi-currency options
Templates with multiple options
Disadvantages:
The features of OpenCart are expensive
Added development and support costs of $99 per year
Built-in marketing features are not as popular as they once were
Pricing:
OpenCart is available for free download, although some themes cost money. In addition, you must pay a monthly charge of $99 for any technical issues and hosting, security, and domain expenses.
WooCommerce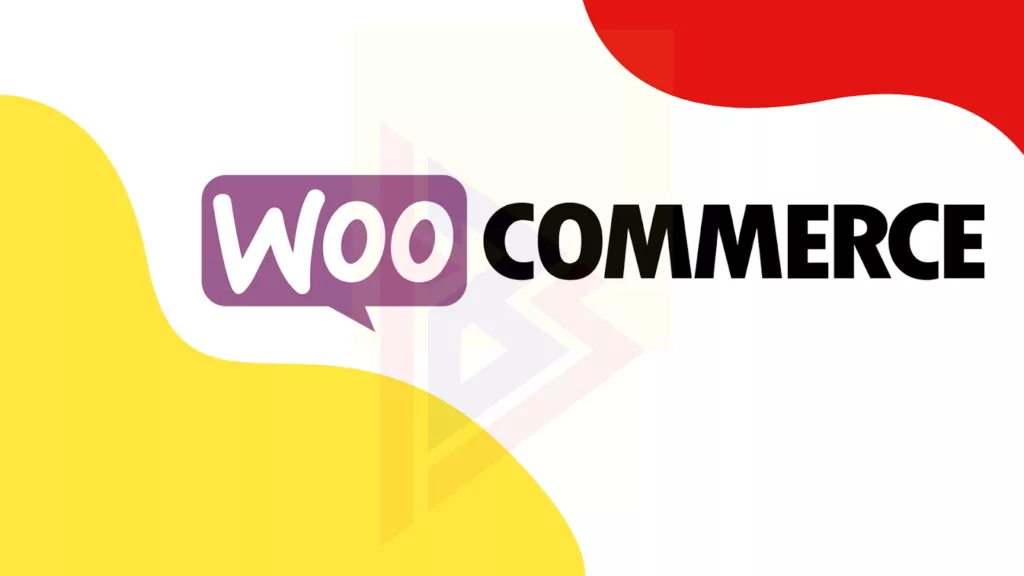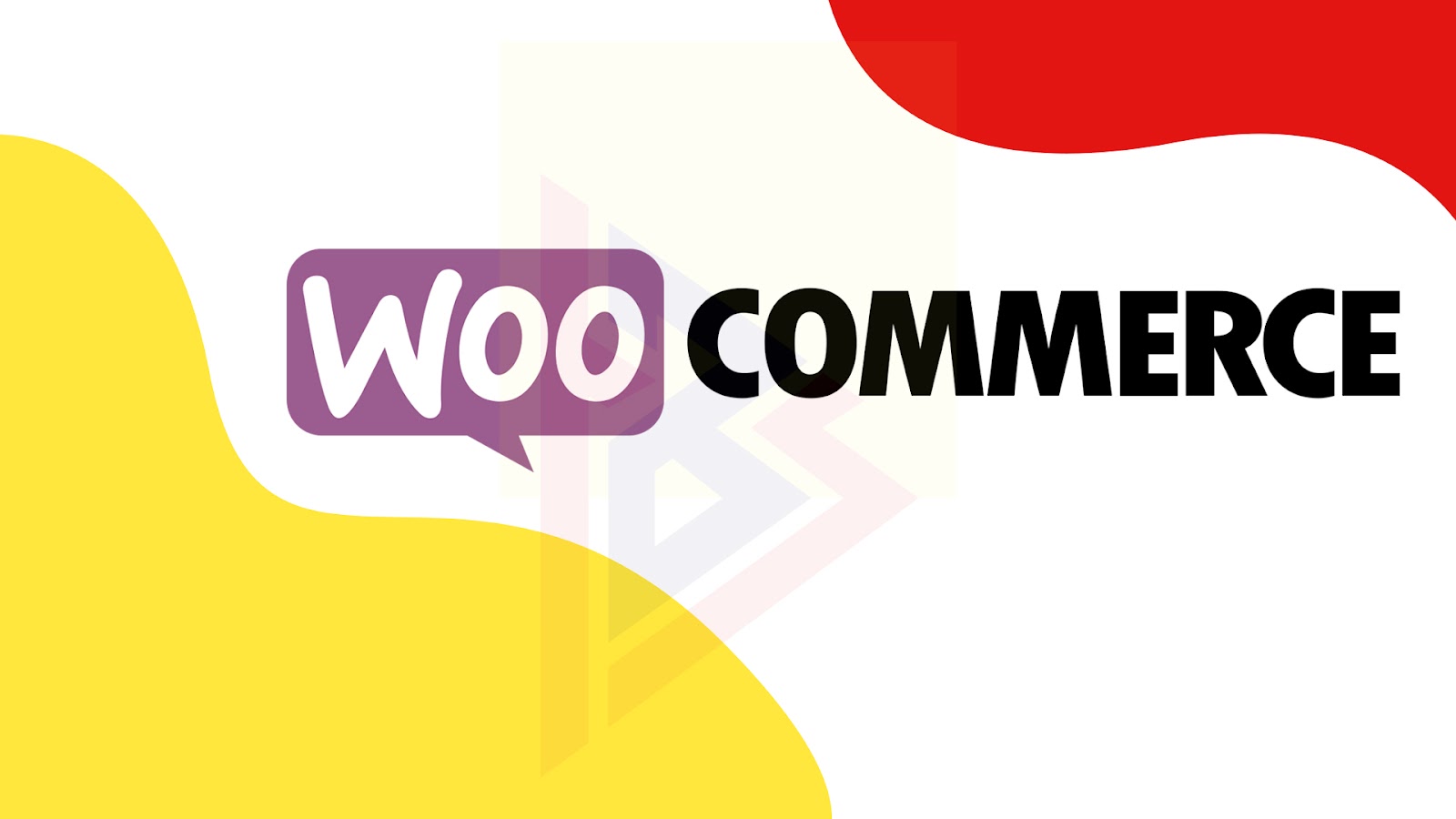 WooCommerce is a popular eCommerce website platform. It is a reputable WordPress plugin that transforms a WordPress website into a comprehensive store. It is adaptable, features an open-source CMS, and has a user-friendly interface for businesses of all sizes.
WooCommerce is a self-hosted platform that supports around 30% of online retailers. It provides access to extensible functionality and several plugins, product filtering features, an unlimited number of photographs, goods, and galleries, and an integrated payment processing system and extensions. Supposedly, it is a comparable option to the free Maganeto plan for your eCommerce store.
Features:
PayPal, Google Pay, and Apple Pay are flexible and secure payment gateways
WordPress's comprehensive content marketing features
Live shipping rate and automatic tax calculation
A physical and online option for selling goods
Tools for inventory management
A variety of themes are available
Shop extensions, marketing extensions, and more on the WooCommerce marketplace
Search engine optimization tools
Reporting and analytics
There are a variety of marketing tools available
Options for customizing
Multilingual and multicurrency features of WordPress
Advantages of WooCommerce platform:
Plugins are free, but domain hosting, theme, and plugins are not
Manage your content and blog with WordPress
There are many plugins available
Transaction fees are not charged
A member of a large WordPress community
Disadvantage:
Heavy reliance on the development team
Limited support is available
Available only to WordPress users
It is not user-friendly and requires technical knowledge
Pricing:
It is free to install, but you must pay for additional features such as hosting ($35 to $50 per year) and extensions ($0 to $299), theme design ($39 and more), website maintenance, and security.
Salesforce Commerce Cloud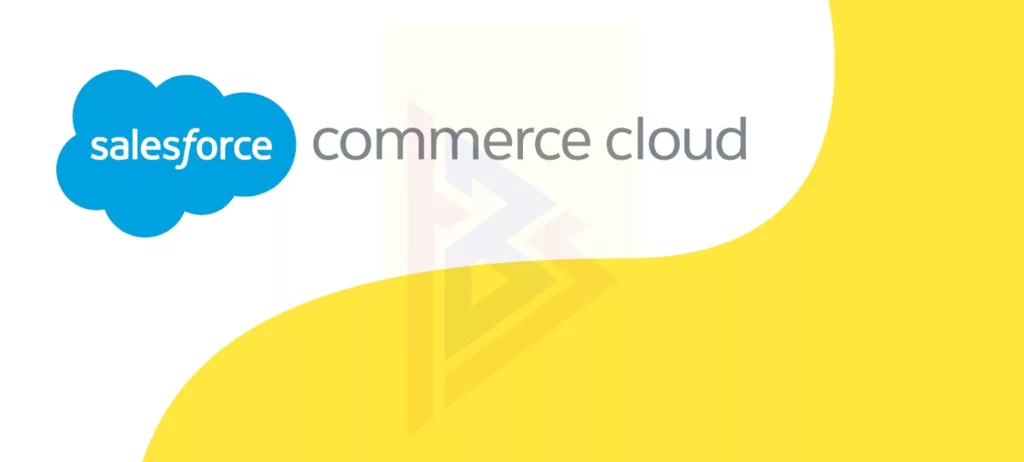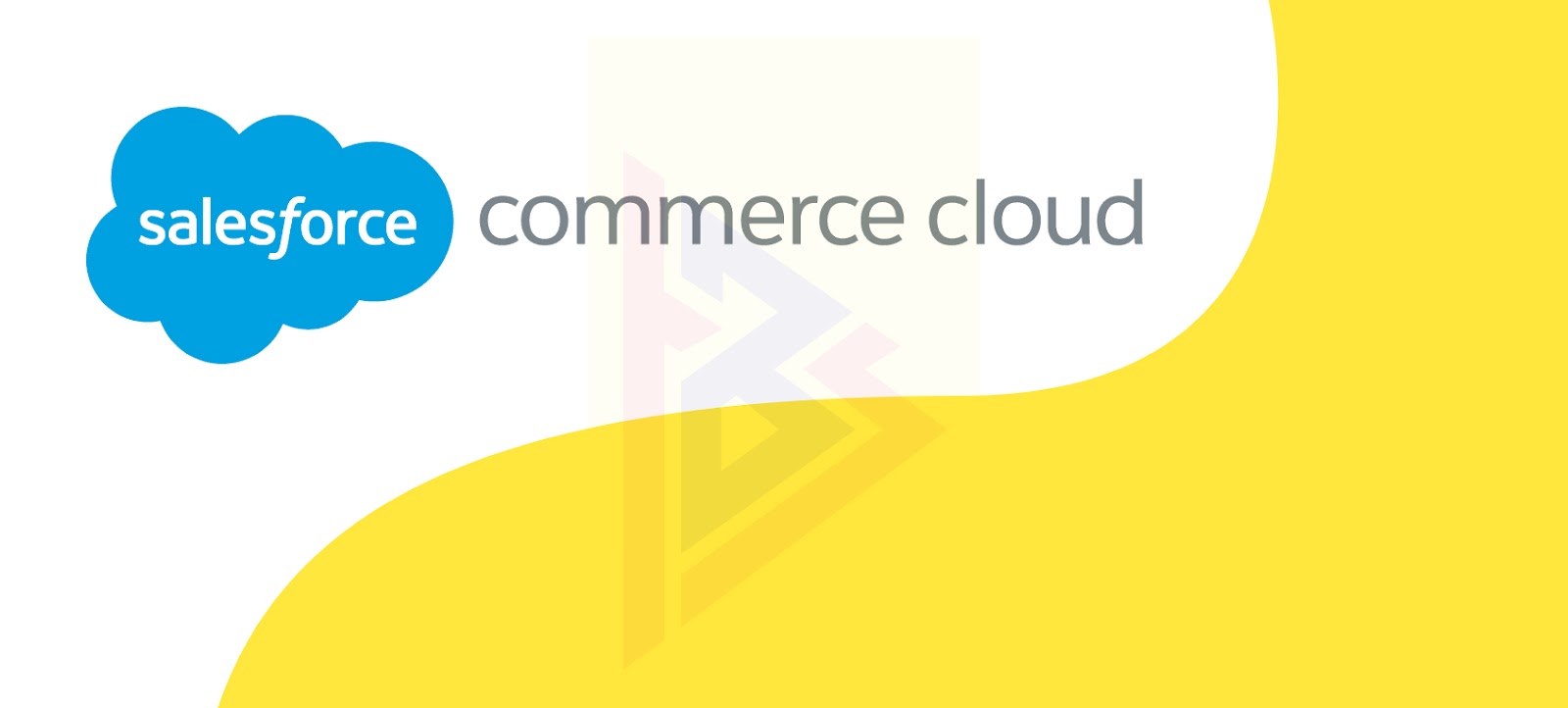 WooCommerce Commerce Cloud, formerly known as Demandware, was acquired by SalesForce in 2016. It is a SaaS eCommerce solution that integrates with popular customer relationship management (CRM) systems and offers your eCommerce shop significant flexibility.
It provides customers with a personalised buying experience by leveraging visitor data in the most effective method feasible. To use this platform, which is excellent for larger organisations, you must have some programming skills.
Features:
Managing multiple sites as possible
Merchandising and marketing tools for campaigns
Reports in real-time
Features of order management
World's best CRM solution
Various extensions and integrations
A development platform that is comprehensive
Feature for recovering lost sales from carts
The platform is fully customizable
Advantages of Salesforce Commerce Cloud platform:
A platform for SaaS, scalability, agility, and security
Option to customize in more detail
Ecommerce solutions for B2C and B2B businesses
A robust merchandising system
Omnichannel features that are good
An eCommerce store is easy to set up for those who are not very tech-savvy
Mobile-friendly design
Disadvantages:
There are several features that are hard to access and hard to understand in the user interface
Small businesses do not benefit from this
The customer service is slow
To understand the platform, you must undergo proper training
Pricing:
B2B Commerce editions are priced at $4/order, whereas B2C editions are 1% gross merchandise value, and B2B2C Editions are also 1% gross merchandise value.
Shopify
Shopify is an eCommerce-only website builder that provides all the tools necessary to operate a prosperous online store, including an app marketplace. It is a hosted eCommerce system with possibilities for both free and paid themes and templates.
Here is a quick comparison of Shopify and WooCommerce to help you choose the best Magento replacement for your online store.
You can select Shopify Payments and Shopify Pay as payment channels to offer your consumers the convenience they want when making a purchase. Both are PCI-compliant and safeguard your consumers' payments. Shopify also gives you the ability to sell on Amazon and Instagram.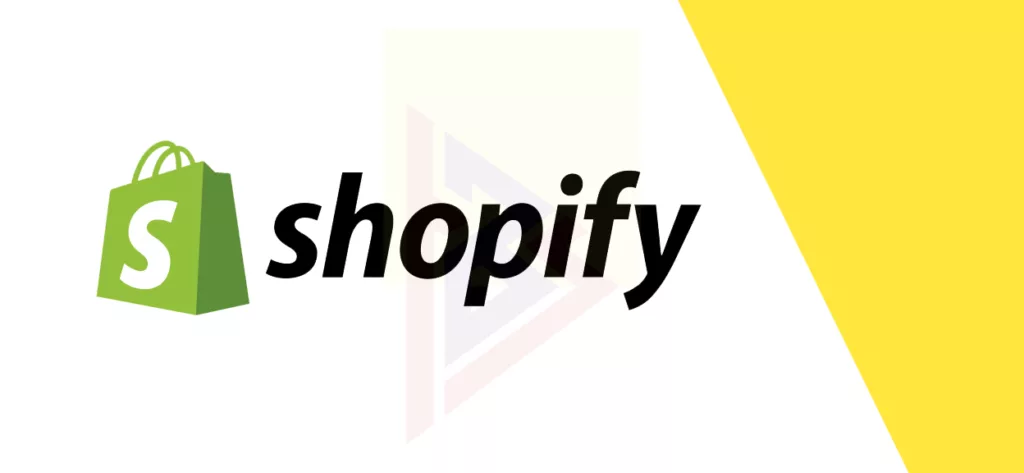 Features
Unlimited products are available for sale
A large product catalogue can be supported with unlimited bandwidth and online storage
Providing discount codes and gift cards to build customer loyalty
A built-in automatic tax calculator at the point of sale and check out
Increasing sales through multiple online channels
To make shopping safe for customers, fraud prevention is essential
Advantages of Shopify Platform
Templates tailored specifically for e-commerce
Ideal for POS applications
Multilingual
Easily integrates Amazon and eBay stores and marketplaces
Cons
Because it's a 100% eCommerce platform, you don't have a lot of features to add a blog to your store
There is less customization room than with WooCommerce's ocean of plugins
Pricing
Starts From: 29 dollars a month for a basic eCommerce store
Conclusion
For the development of your eCommerce store, there are many options. Therefore, you should look out for your business needs and research the best platform that fits those needs.
Don't forget that Magento isn't your only option. The article has discussed five Magento alternatives that you can choose from. Start your ecommerce store today! Choose your platform based on your business needs. If you have doubts in selecting the best platform for your business, our experts are there to guide you.